The Altoz Switch Handles Everything From Snow To Brush
No matter your local climate, the Altoz Switch compact tool carrier has something to offer you. With a variety of attachments for any season, it's a versatile solution for landscape professionals. Altoz also designed it for use with the likes of city and government utility departments. We'll go into detail about the Switch's available attachments and dive into its features.
Altoz Switch Features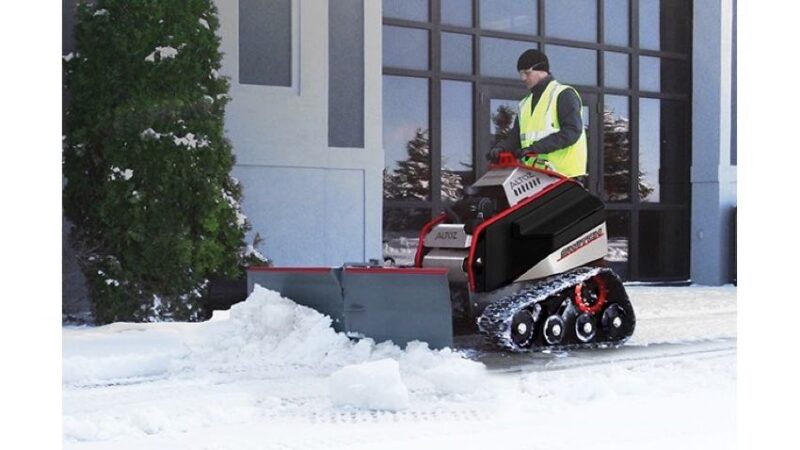 The Switch itself is described by Altoz as a heavy-duty compact tool carrier. It's compact in that it has the ability to operate and maneuver in tight spaces, being less than five feet long without an attachment.
The Kawasaki gas engine gets just under 30 horsepower and features a hydrostatic transmission. These allow the Switch to reach speeds of up to 6 mph. Additionally, it features keyless push-to-start power and Soft Start clutch engagement.
It also uses SmarTrac Pro control, which is Altoz's patented control system.
Its tracks are 9 inches wide and adjustable up to five inches on each side, adding a total of 10 optional inches to the Switch's width. This extra width could give you more control in tough applications like snow and ice clearing.
Attachments
The Altoz Switch has five compatible attachments designed to help you in any season. From snow and ice to brush and debris, we'll go over each one's features so you can decide which of them would benefit you.
Snowblower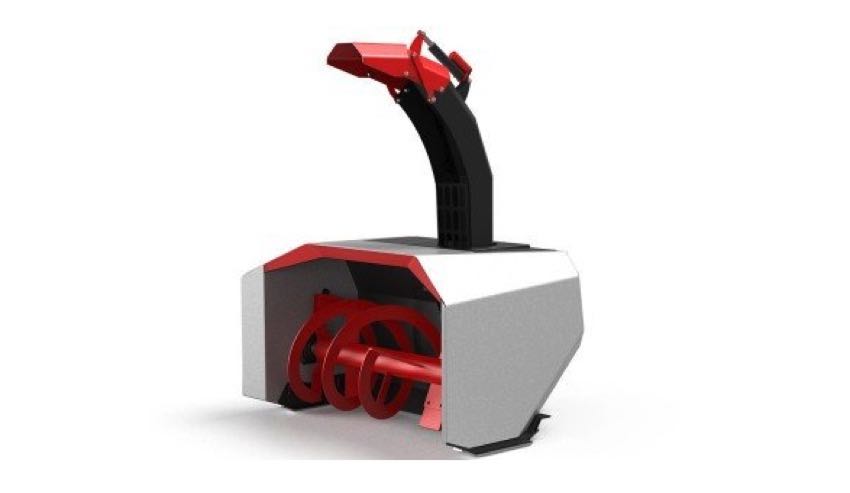 Here in central Florida, we hardly ever see temperatures low enough for snow. I can't even remember the last time it dipped below 30 degrees in the winter, as our cold months are generally mild.
With that being said, much of the country is in the opposite boat for a good part of the year, with months of snowy weather. This is where the snowblower attachment for the Altoz Switch comes in.
It has a two-stage design, which makes it more powerful than a single-stage snow blower and ideal for any type of surface. This attachment is available in widths of 44 inches or 54 inches, letting you choose the snowblower size depending on your needs.
Angle Broom
Unlike the snowblower, the Altoz Switch's angle broom attachment is ideal for all climates. With bristles made of wear-resistant poly material, you can use it on dirt, snow, or other small debris.
It is 48 inches wide, and you can angle it left or right using the angle adjustment feature. The angle broom is hydraulically driven to allow reverse rotation. Altoz says you can expect it to handle anything thanks to its high-performance drive motor by Parker.
V-Blade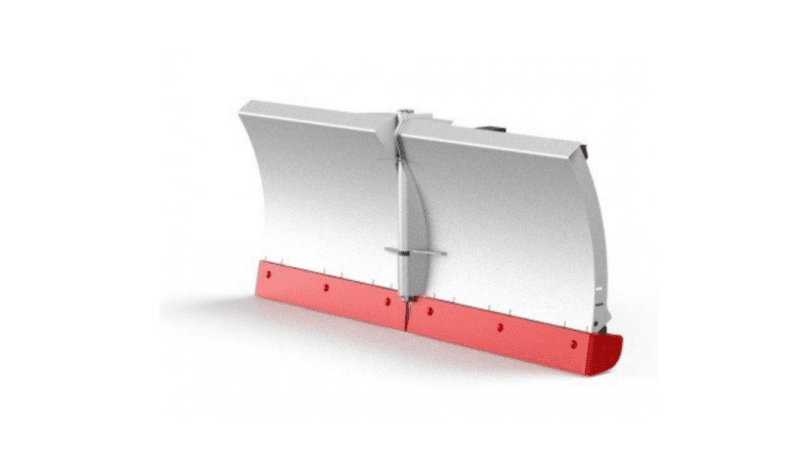 You might be under the impression that a V-blade is another tool exclusively for plowing snow. This may be true for some brands, but Altoz claims its V-blade is versatile.
It lists snow, light aggregate, and more as proper applications. Its hardened steel wear edge is replaceable, so you don't have to worry about wearing it out too much.
The V-blade is 50 inches wide when fully extended, and 44 inches wide in the V position. There's also an option to purchase an extension kit, which increases the widths to 60 and 52 inches, respectively. You can keep it angled straight, or tilt it left or right using hydraulic adjustment.
Additionally, the v-blade features adjustable depth guides and a floating hydraulic lift arm that follows the ground's contour. Further, you can use it with downforce which is ideal for scraping things like ice.
Brush Deck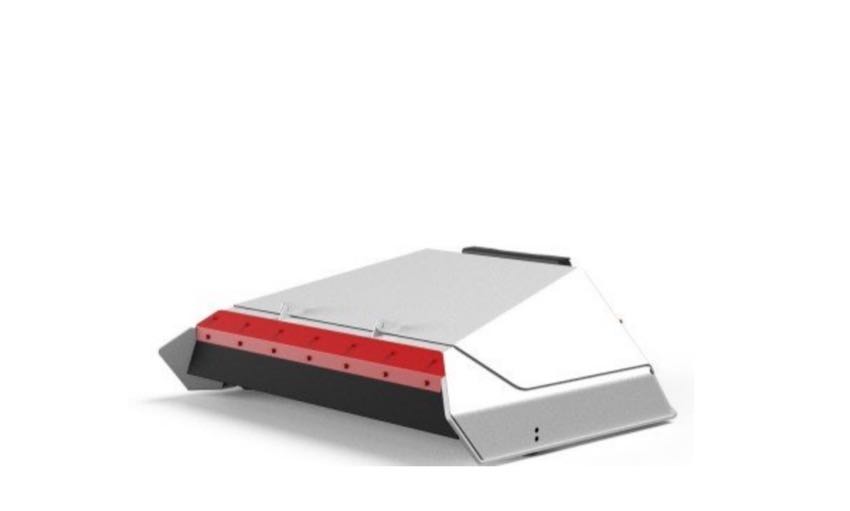 Now that summer is here we have a lot of cleaning up to do, especially those of us with large, brushy properties. Altoz's brush deck Switch attachment is sure to make quick work of any brush-clearing task you throw at it.
The brush deck features six swing blades that absorb impact with solid objects, and also a 3-spindle design for reduced deck length. Additionally, you won't have to worry about flying debris either, since the front debris guard ensures it's contained.
The steel frame and gussets are reinforced to ensure the brush deck's durability, which helps when clearing large amounts of thick brush.
Brine System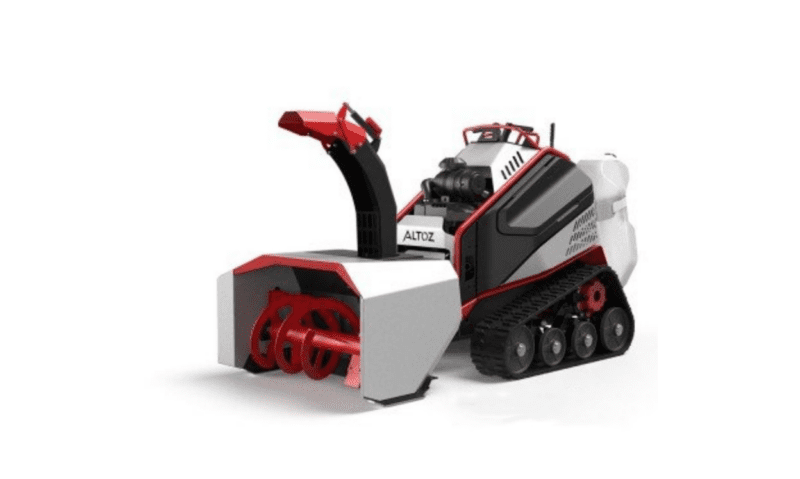 Finally, the last attachment for the Altoz Switch tool carrier is the brine system. While this one is still a great tool for winter months, you can use it by itself or with the snowblower to brine, spread, and plow simultaneously.
Featuring two 10-gallon tanks, Altoz tells us that it is a great sidewalk sprayer for anti-ice treatments. Its coverage pattern is adjustable from 44 inches to 54 inches, depending on the spray area you want.
The 10-gallon large-capacity tanks are removable, so you can easily refill and store when not in use. Also, it includes a spray wand, giving you control over where you want to spray the brine.
Final Thoughts
While there is no price listed for the Altoz Switch or any of its attachments, you can assume it will run you a pretty penny since it is marketed towards landscape Pros and city utility companies. If you're in the market for something this versatile and have the means, we think it's a great all-around option for handling many different clean-ups.
For our friends in northern parts of the world, the Switch and its attachments are especially useful for you. However, since you can purchase the attachments individually, anyone should be able to find heavy use for this machine.
Get more information on Altoz's website .