OPE Reviews is written by Pros for Pros, and we strive to bring you a professional's perspective on which outdoor power tools are either the best performing or the best value available. Our writers are tradesman from just about every facet of the residential and commercial landscaping industries. They also include plenty of heavy equipment operators. Get to know our OPE Reviews writers and editors, and feel free to reach out to them via our Contact page, or via the Comments section below any written review.
OPE Reviews Staff Editors and Writers
Clint DeBoer | CEO and Editor-in-Chief
When he's not remodeling part of his house or playing with the latest power tool, Clint enjoys life as a husband, father, and avid reader. He has a degree in recording engineering and has been involved in multimedia and/or online publishing in one form or another for over two decades.
In 2008, Clint was one of the founders of Pro Tool Reviews. He also created the Pro Tool Innovation Awards in 2013 as a way to recognize the "movers and shakers" in the industry. In 2017 he launched OPE Reviews for landscaping enthusiasts, professional landscapers, and heavy equipment operators. He hopes his efforts will provide tradesmen, builders, contractors, landscapers, mechanics, and shop owners with reliable and engaging tool reviews to help them make better purchasing decisions.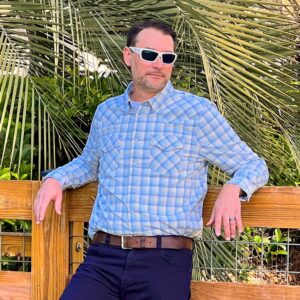 An avid endurance athlete, Kenny has competed in triathlons (he's an Ironman) and various other fitness activities. Still, his passions lie with his faith, family, friends, and now—his growing love for well-designed power tools. You'll often find Kenny chatting up engineers at media events to better understand the chemistry and physics behind tool technology.
His chief responsibility is managing the massive amount of content that flows through our publication as well as being the "front man" on our weekly videos. Kenny continues to keep in shape by being a loving father to two very active twins!
With over twenty years of experience as a journalist, editor, and researcher, Michael is driven by an insatiable appetite for life's many fascinations. He loves landscaping, outdoor power equipment, a perfectly manicured lawn, military history, and classic rock. An avid collector, archivist, and audiophile, he is currently at work on a compendium of Jimi Hendrix's 1968 North American tour.
He lives in northern Maryland with his 10-year-old son and 4-year-old twin daughters (both of whom look eerily similar… yes, they're identical).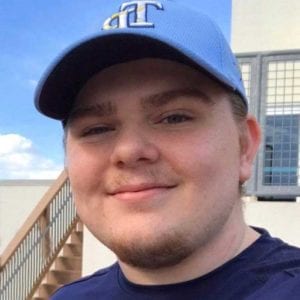 With a wildly creative bent and a fanatical love for baseball, Austin is largely responsible for everything that moves fast and furious through the Pro Tool Reviews Youtube channel. We "headhunted" Austin from an award-winning high-school video production team out of Polk County and put him to work in our shop. The goal? Take Pro Tool Reviews' videos to the next level and grow our channel to reach more professional contractors, tradesmen, and power tool enthusiasts.
Austin loves being behind the camera lens. That's good because the team at PTR loves how good he makes them look in front of it!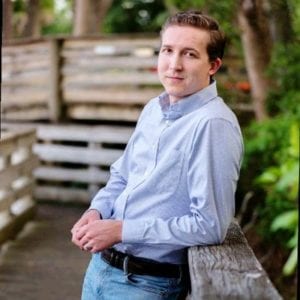 Having worked in the automotive and metalworking trades, Josh has even found himself core drilling commercial properties for purposes of surveying. His knowledge and love of tools are exceeded only by a greater love for his wife and family.
A fan of all things that can stretch him mentally, Josh quickly dives into new products, tools, and product testing with ample amounts of both enthusiasm and precision. We look forward to many years of growth alongside Josh as he settles into his role at Pro Tool Reviews.
Both at work and as a hobby, Noelle enjoys working on creative projects. When not at work, she loves spending time with her husband, pets, and friends.
Noelle has quickly dove headfirst into all things Pro Tool Reviews, covering nearly all of the new products, tools, and accessories that the industry has to offer the professional tradesman and construction business owner. We look forward to seeing Noelle expand into other areas of news—including social media—as she helps us expand the reach of Pro Tool Reviews.
Tina DeBoer | Contributing Writer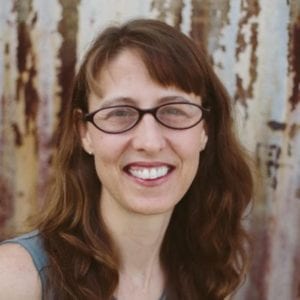 Having been with Pro Tool Reviews since the beginning, Tina has been involved in the multimedia and publishing business since 1999 when she joined CD Media, Inc. , the publishing company that started Pro Tool Reviews and its sister publication OPE Reviews.
A strong organizer and planner. Tina's photography has also been published in various online magazines and websites including Pro Tool Reviews and AV Gadgets .
Thomas Gaige | Reviewer & Head-to-Head Specialist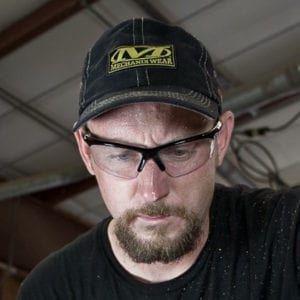 Tom is one of the original founders of Pro Tool Reviews. He has over twenty years of experience in residential and commercial construction. He's been a project manager at an engineering firm and started his own architectural design company. For several years, Tom even owned and operated a residential construction company as a licensed contractor in South Carolina.
Tom's specialties are problem-solving and attention to detail—two traits that are apparent each time he tests and reviews power tools. More often than not, you can find Tom with his hands on the latest tool while standing knee-deep in a renovation or rebuilding a classic car.
OPE Reviews Writers and Reviewers
You'll find Chris behind the scenes of almost everything Pro Tool Reviews and OPE Reviews produce. When he doesn't have his hands on tools himself, he's often the man behind the camera lens making the rest of the team look good. In his free time, you might find Chris with his nose jammed in a book, or tearing out his remaining hair while watching Liverpool FC.
He enjoys his faith, family, friends, and the Oxford comma. And when he's not busy finding new ways to abuse the English language, Chris enjoys banging around on guitars and hanging out with his cat, Craig.
One of our "crack" news editors at Pro Tool Reviews, Raissa gathers all the latest power tools, hand tools, accessories, and product news and info. She then delivers it in a way that's fresh and easy to understand. Raissa keeps her ears to the ground so we can focus on product reviews and head-to-head tool reviews.
Raissa is a quick study and loves to learn new things. That includes information about new power tools, accessories, and technologies in the residential and commercial construction marketplace.
Tim Johnson | Owner, Shop Tool Reviews
Having a love of automobiles that stems from his father's racing days, Tim has spent a lifetime around cars and trucks. From restoring and renovating them as well as fixing them when they break, Tim always has a tool handy. He currently resides in central Florida with his wife and 5 kids where he divides his time as a mentor, devoted father, loving husband, and jungle gym.
Tim Johnson now owns and operates Shop Tool Reviews , but he still drops in every now and then to lend a hand and share his wealth of knowledge with us and our readers. His experience with automotive tools and shops gives him a uniquely honed perspective in this area.
Craftsman and writer Michael Springer specializes in testing tools and covering the tool industry for construction and woodworking professionals. Based in Boulder County, Colorado, but going wherever the story takes him, Michael crisscrosses the country yearly to visit manufacturers and attend trade shows and occasionally gets as far afield as Europe.
When he's not running the kilowatts through power tools, Michael enjoys drumming and rustic woodworking with chainsaw, ax, and adze
Luke does remodeling and repair construction work by day. During his "off" time, he helps maintain a horse farm in Georgia. This gives him the perfect opportunity to try out a variety of power tools and hand tools. When he's not out enjoying the outdoors, you can catch him as a riding double on Fox's Sleepy Hollow. Incidentally, he also makes the best burger this side of the Mississippi. Of course, we love Luke because he's been responsible for giving us some of the best photography we've ever taken of tools. We chalk that up to the expansive farm and a stable full of some beautiful horses.
Former and/or Contributing Reviewers
A liberty-loving, sensible, God-fearing options trader by day, Adam Spafford is known for his quick wit, easygoing demeanor, and readiness to lend a hand when called upon. Adam manages our team of professional tradesmen. He ensures we put the right tools into the right hands for a truly jobsite-focused approach to reviews.
When he's not on the job, or behind a camera, Adam also writes for The Lakelander , a local publication here in town that specializes in local businesses and trades. This also serves to make him very well-connected in the local community.
From driving zero-turn mowers, to practicing Wing Chun Kung Fu , Caleb loves to move. His constant pursuit of adventure leads him to enjoy creating things—particularly drawing and trying out the latest video games. Once his typing speed catches up to his brain, Caleb may indeed prove to be a writer to be reckoned with!
Caleb takes various tools we've reviewed and puts them into various fictional scenarios—contributing a bit of editorial fun to the publication.
A jack-of-many-trades, Tom is a professional painter and landscaping professional. He's as comfortable in the field with an airless sprayer as he is with a zero turn mower or string trimmer. Tom's attention to detail and wide variety of experience with OPE and painting tools brings a unique perspective to the site. It also affords us an opportunity to accurately and thoroughly test tools that perplex many other Pros.
Tom also takes a no-nonsense approach to tools. It keeps him from being impressed with a new gadget unless it truly performs.
A contributing writer for Pro Tool Reviews, Steve is a father, devoted husband, sportsman, and an avid practitioner of the Wing Chun fighting style. Steve's interests put him in contact with a rather large assortment of knives and cutting instruments. He's also developed a rather devoted affinity for cordless outdoor power equipment. Steve continues to provide the enthusiasm for tools that truly energizes everyone else around him.
Mike Hurta | Contributing Reviewer
The former plant manager of a 300 acre, 200,000 square foot multi-building facility, Mike managed 400+ employees and sales over $61 million per year. That might seem a bit daunting.
Apparently not to Mike. He decided to simultaneously construct a dedicated home theater room and then renovate his home.
Biting off more than he can chew is an art form—one that Mike still works on perfecting. All in a day's work, we suppose! In the meantime, his love for tools shows in all that he writes.