Cub Cadet Ultima ZTS and ZTXS Zero-turn Mowers feature Synchro-Steer Steering Wheels for Better Stability on Hills
Cub Cadet, owned by Stanley Black & Decker, added Synchro-Steer technology (their proprietary steering wheel technology) to its Ultima ZTS Series Zero-turn and commercial ZTXS lawnmower lineup.
Synchro-Steer technology isn't new. Cub Cadet developed it back in 2009. It replaces traditional lap bars with a familiar steering wheel and a dual foot pedal control scheme. Where it really shines is when mowing wet grass or on inclines. Where a traditional lap bar system relies on the rear wheels for steering (the front wheels are just 360-degree spinning casters), Synchro-Steer works differently. It steers using the front wheels and uses them to determine the speed of each of the rear wheels.
Better Hill Control and Improved Overall Steering
The result is reduced slipping—particularly on hills and inclines—and front wheels that move properly and don't tend to create ruts in the turf. As an added benefit, the steering wheel on the Cub Cadet Ultima ZTS and ZTXS are designed to be smooth enough for one-handed operation. The system also features an adjustable steering column and a premium cut-and-sewn high-back adjustable seat for a comfortable ride.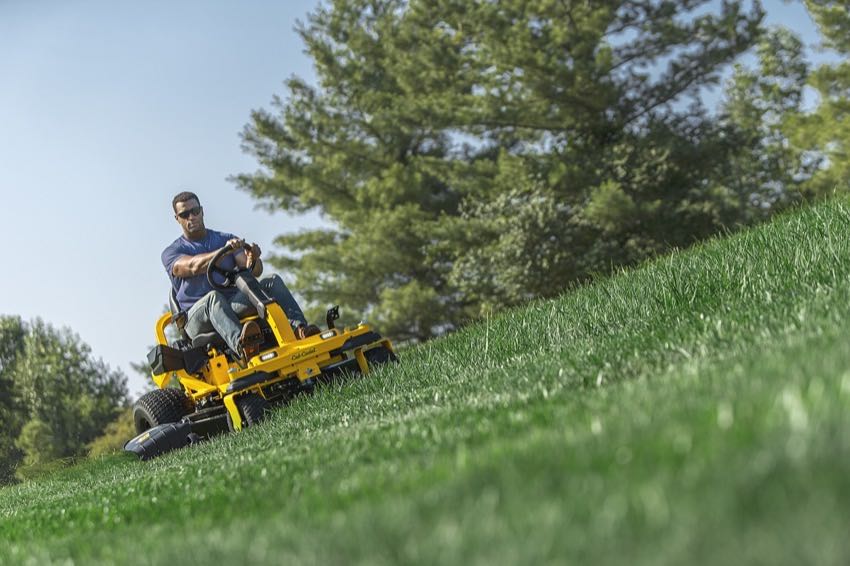 Where Do the Cub Cadet Ultima ZTS and ZTXS Fit in the Lineup?
The Cub Cadet Ultima ZTS joins the lap bar-driven Ultima ZT and Ultima Electric ZT mowers. This essentially brings the full array of steering options to the Ultima Series ZT lineup. While some consumers prefer steering wheels for their familiarity over lap bars, pros recognize that the steering wheel actually allows for better control when mowing hilly terrain. You actually get straighter lines and more efficient turning.
Cub Cadet plans to offer the Ultima ZTS Series mowers in two trim levels:
Ultima ZTS1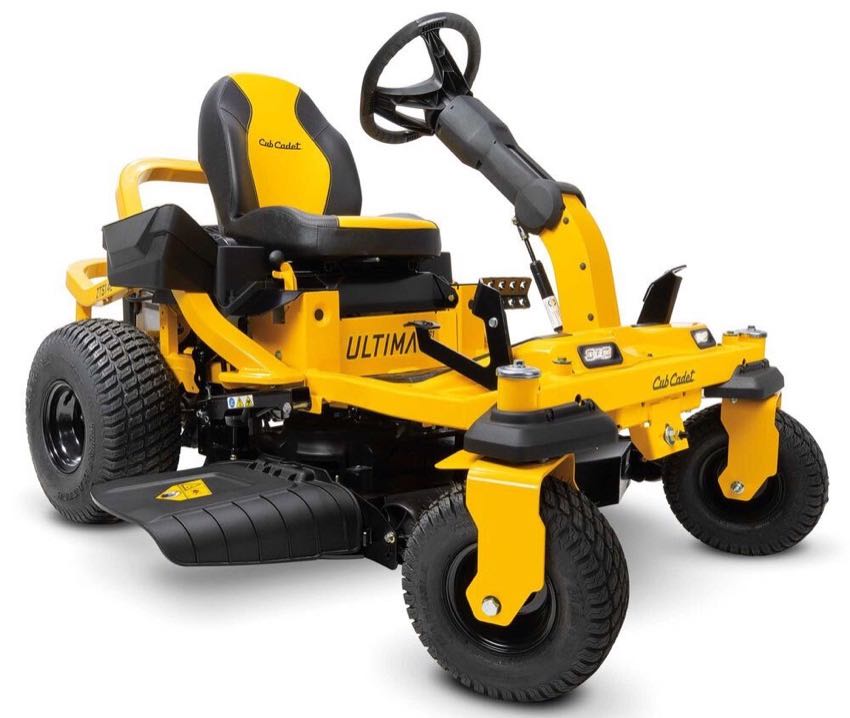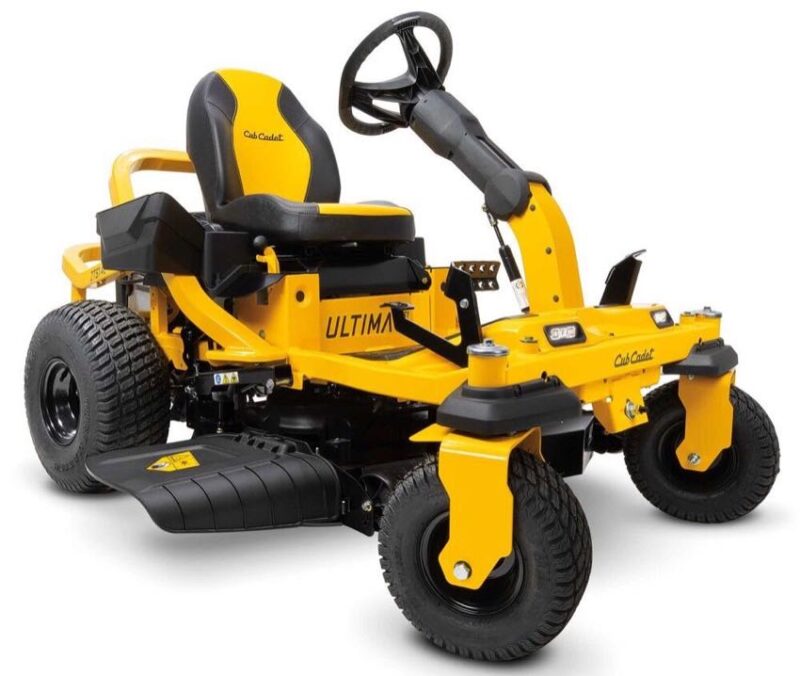 The ZTS1 mower offers 42″, 46″, 50″ and 54″ decks and a 23HP Kohler 7000 Series engine. It uses a Hydro-Gear ZT 2200 transmission.
Ultima ZTS2
The ZTS2 adds wider rear tires, armrests for the seat, and 50″, 54″, and 60″ deck sizes. It also includes an upgraded 23HP Kohler 7000 Series PRO engine and a Hydro-Gear ZT 2800 transmission.
Cub Cadet Ultima ZTXS Zero Turn Mowers
The Cub Cadet Ultima ZTXS includes commercial-grade features. It steps up several of the features, including the steering column, engine, frame (1×3 in. tubular steel) deck (10 gauge), speed, seat quality, fuel capacity, wheels, and more. The ZTXS also extends the warranty to 4 years and 800 hours (including commercial use).
Cub Cadet plans to offer the Ultima ZTXS Series mowers in ZTX4 and ZTX5 trim levels with the latter carrying (among other things) a better seat and larger rear tires.
Pricing and Availability
You can find the Ultima ZTS at local Cub Cadet dealerships, select Tractor Supply Co. locations, and online at HomeDepot.com. Retail pricing looks like this:
ZTS1 42 – $4,599
Cub Cadet ZTS1 46 – $4,699
ZTS1 50 – $4,799
ZTS2 50 – $5,299
Cub Cadet ZTS2 54 – $5,499
ZTS2 60 – $5,799
The Ultima ZTXS releases in Spring of 2023. We have the following retail pricing information:
ZTXS4 48 – $7,499
Cub Cadet ZTXS4 54 – $7,699
ZTXS4 60 – $7,899
ZTXS5 54 – $8,699
Cub Cadet ZTXS5 60 – $8,899
ZTXS6 60 – $10,299
You can find a retailer by clicking here .