Red Wing EcoLite Hiker Work Boots Provide Lightweight Comfort & Durability
In some fields, you need something on your feet that protects better than a sneaker, but weighs less than a heavy-duty work boot. If you fall into this category, the Red Wing EcoLite Hiker Work Boots may provide just the solution. These boots deliver a lightweight, comfortable boot that still manages to offer a decent amount of protection.
Red Wing EcoLite Hiker Work Boots: The Big Deal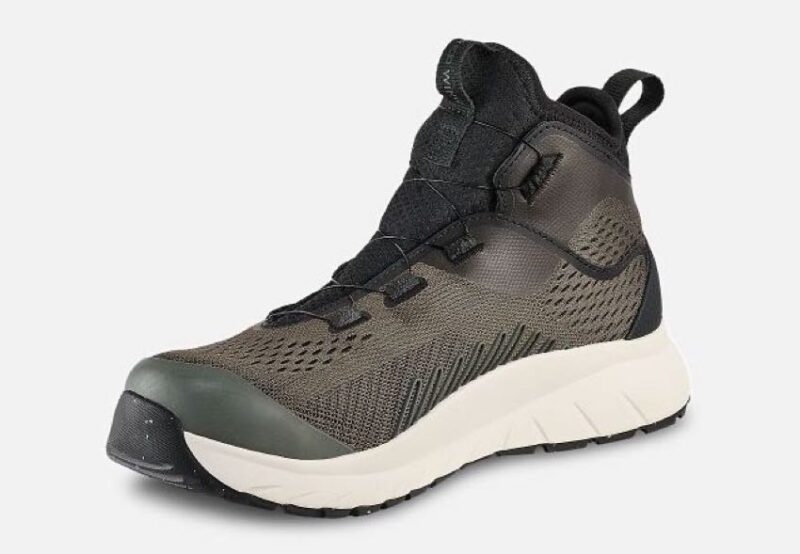 We like several aspects of these boots—and each separates them from other designs we've seen and worn. First, Red Wing uses renewables in their construction. In fact, they make each boot using 25% sustainable and recycled materials. Specifically, the uppers are made of 50% discarded plastic bottles while the midsoles use renewable sugarcane for cushioning and comfort. Even the outsoles use 30% recycled rubber.
We also love the integrated BOA System. I first used this back in 2010 and it makes for a quick and secure method of "lacing up" your footwear. Replacing the laces with coated stainless steel braided leader wire, you just push to engage the system and turn the dial clockwise. This winds the leader into the system, tightening the boot. Pull to release and remove the shoe. Compared with laces that stretch and loosen up over time, the BOA system lets you quickly get that perfect fit each time you put on your boots.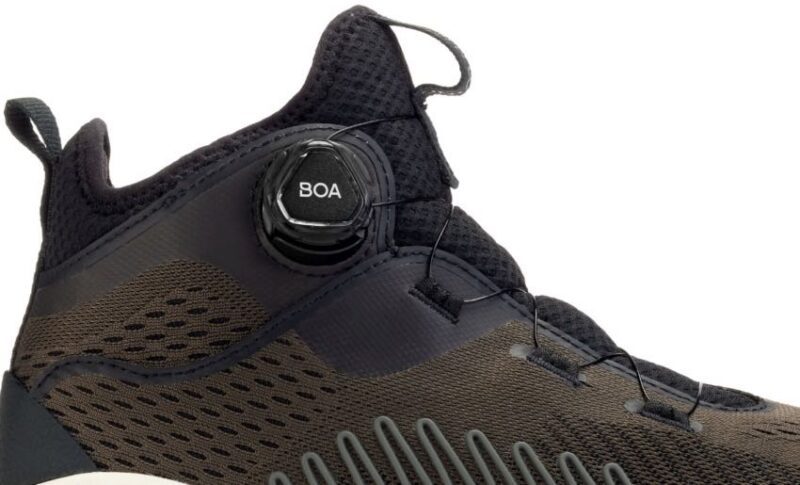 Suitability
As Red Wing indicates, a lightweight comfortable boot works really well for light-duty work. Warehousing, manufacturing, and service industries come to mind. We don't recommend these for heavy-duty construction use. For that, you likely want something with a bit more construction and a more aggressive outsole.
The Red Wing EcoLite Hiker work boots do include a Vibram Litebase outsole for resisting slips and abrasion. They also used an HRO (heat-resistant outsole) that withstands melting up to 475°F. In Florida, we call that… Tuesday afternoon.
These boots also meet the ASTM safety standard for electrical hazard (EH) protection and include an aluminum safety toe.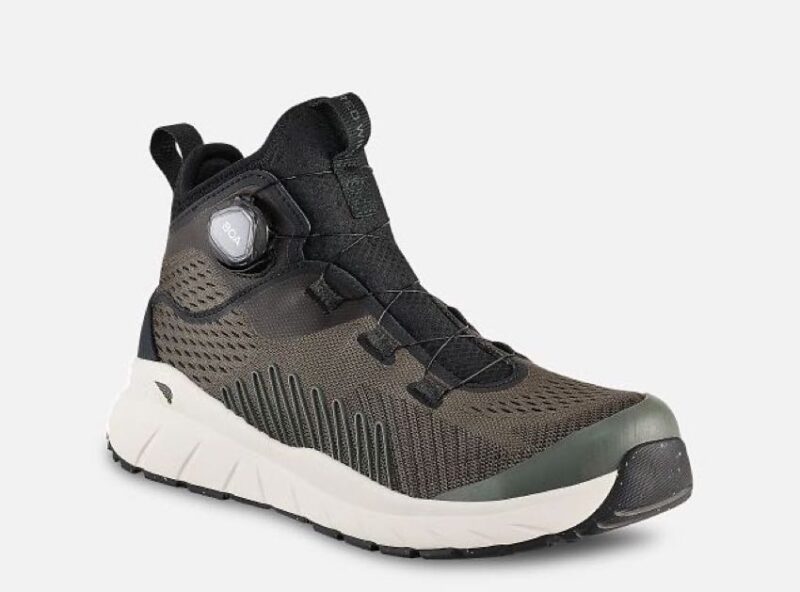 Additional Features
Available in sizes 6 to 15 in half-size increments
Available widths: Regular, Wide EE, and Wide H
Red Wing EcoLite Hiker Work Boots Price
The EcoLite Hiker work shoes retail for less than $225. You can purchase them from any authorized Red Wing retailer. Red Wing offers a 30-day comfort guarantee and 1-year manufacturer warranty.
Specifications
Model: Red Wing 2283
Style: Hiker
Height: 4 in
Construction: Cement
Footbed: Removable EVA
Weight: 2 lb 2 oz