Footwear Goes from the Tarmac to the Garden
Nancy Sinatra sang a mouthful in her 1966 hit, "These Boots Are Made for Walkin'". And when it comes to landscaping and general outdoor work, decent footwear is critical. Take, for instance, the Wolverine Tarmac Composite Toe Work Boots, which utilize high technology to protect professionals and homeowners alike.
We're taking a closer look to see why.
Wolverine Composite Toe Work Boots Features
As the old saying goes, "It's all in a name." That's the case here, as well. In fact, the Wolverine Tarmac Composite Toe work boots do quite a bit.
Interestingly, the company originally developed these kicks for work on airport tarmacs, and that makes sense. After all, rain or shine, planes are regularly coming in and going out. And, of course, you have the safety factor–hence the boots' reflective properties.
But who says you have to confine these boots to the airport?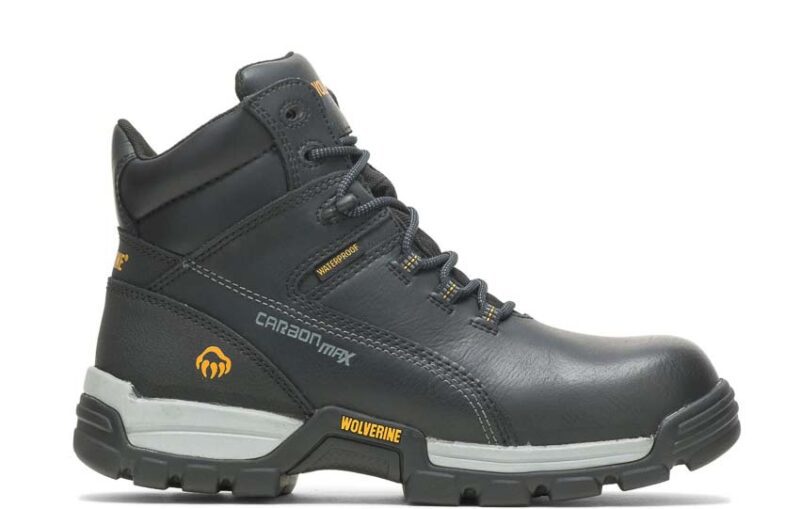 CarbonMax toe
Rubber outsole
Waterproof construction
High-visibility reflective wrap
ASTM F2413-18 M/I/C EH-rated composite toe
Based on the features, these Wolverine Tarmac work boots are suited for landscaping and other outdoor services, as well. Whether you're in your own yard, servicing a customer's property, or managing a campus these should help get the job done.
Concerning traction and grip, for instance, you've essentially got all-weather tires on your feet. Even if you've never worn a pair, a mere side-view glimpse indicates that these treads are rather beefy.
Moreover, they're fully reflective for better visibility during roadside mowing, trimming, and sundry other tasks.
However, there's more than meets the eye here.
Check out OPE's coverage of the Wolverine 1000 Mile Boots.
Wolverine Tarmac Work Boots Design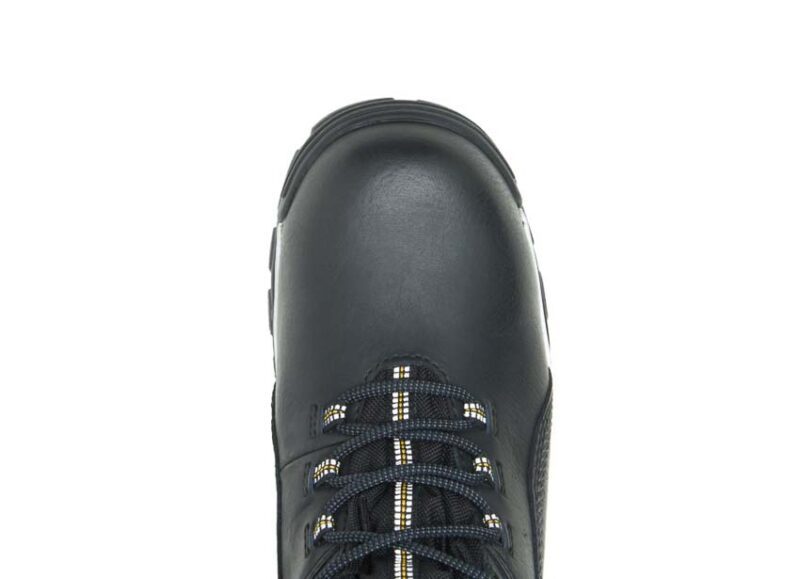 As Wolverine describes them, these work boots aren't just safe. Apparently, they're also uncommonly lightweight, and this is where things get scientific.
These boots utilize nanotechnology.
Let's Get Nano-Technical
This development goes into the construction of numerous products from eyeglass lenses and cosmetics to sunscreen and, in this case, footwear.
Indeed, Wolverine used it to create its patented CarbonMax safety toe.
Simply put, the Wolverine Tarmac Composite Toe work boots have a stronger, more comfortable toe cap. It's thinner than conventional designs, yet offers protection against dropped tools, heavy rocks, and the like.
The end result is a heavy-duty boot that's not that heavy.
Wolverine Tarmac Work Boots Price
The Wolverine Tarmac Waterproof Reflective Composite Toe Work Boots retail for $165.