We have to be honest—we're not in it for the planet. As professionals, we're (personally) only interested in switching to battery-powered tools if they get the job done. In the evaluation of battery vs gas trimmers and mowers, performance and ROI matter. So what factors are key, and how do you decide when, where, and how to integrate battery-powered landscaping tools—if at all? It's not easy, but it is logical. We'll try to take you through the process we use in our own evaluations.
Available Equipment: It's NOT Slim Pickins
The truth of the matter is: some serious manufacturers are making excellent cordless products. Brands are starting to really engage with the outdoor power equipment, lawn care, and landscaping industries to identify the type of performance they need. More and more, these products are being manufactured with specifications that rival gas products. There are exceptions, but we're seeing excellent products from the likes of Stihl, Husqvarna, Echo, Makita, Oregon, EGO, and others. These are big names for one reason or another, and the field is ripe with high-performance cordless platforms.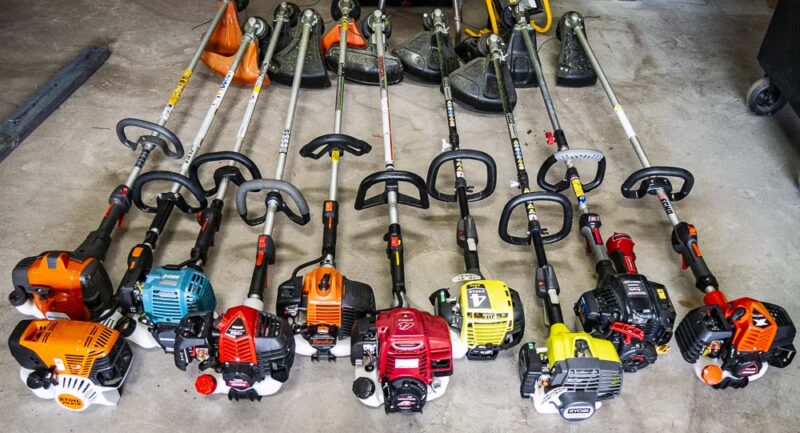 Technological Advancements
Years ago, if you would even have suggested that a battery-powered product could compete with or match gas, you'd get laughed out of the county. Suggest that to a professional landscaper, and you would be in for even more scorn. Now, however, lithium-ion battery technology has advanced to the point where packs are outputting in excess of 20-amps. You'll get less than that out of a typical 15- or 20-amp outlet.
For cordless string trimmers self-propelled push mowers, and hedge trimmers, that's revolutionary. Take these batteries and add in brushless motor technology, and you get some very smart, very efficient tools. Anyone who has driven a Tesla can attest to the torque potential of battery-powered motors. Also, today's pro-level battery-powered OPE tools don't use 18-volt batteries. They use 36-volt, 40-volt, 56-volt, or even 82-volt battery packs. The amount of power these packs can output boggles the mind.
Low Noise, Zero Emissions
You can't argue with the fact that battery-powered tools run with far less noise and zero emissions. Just for a minute, picture your company trimming and mowing in a cemetery. Now picture all that work done respectfully with battery-powered tools. Far less noise. You might just win more jobs at municipal buildings, schools, libraries, and other government properties if battery-powered trimmers, edgers, and blowers are part of your arsenal.
For some locations, starting early with gas-powered products is out of the question. Battery-powered tools, however, are fair game—even early in the morning. You may gain additional productivity in subdivisions if you present a battery-powered option. This is one case where battery vs gas trimmers have a clear delineation.
Functional Advantages of Battery-Powered Landscaping Tools
Picture yourself up in a tree cutting limbs. It's not too difficult to start a gas chainsaw. But how about simply pulling the trigger on a battery-powered model? It's even easier. Now add one more factor. How about communicating with your partner on the ground? Let go of the trigger and that battery-powered saw goes completely silent instantly. With a gas saw, you're either shouting or shutting it off to communicate.
Some battery-powered tools offer reduced weight. Many offer reduced vibration over gas—and at significant levels. Another advantage is the elimination of exhaust fumes. This is something you'll really appreciate in certain locations where you find yourself working in close-quarters.
Maintenance and Fuel Savings
Remember those 100-hour maintenance intervals? Those really change with battery-powered tools. Sure, you have the occasional lubrication of gears or other moving parts, but not much else. For the most part, you'll get 1-2 years of maintenance-free use depending upon the tools and hours used. How about fuel? When comparing battery vs gas trimmers you find that electricity costs far less than oil and gas. With the right number of batteries and infrastructure, you can significantly reduce operating costs. You also reduce time-to-work by eliminating the refueling process itself.
Battery vs Gas – Is the Run-time There?
Run-time is a legitimate concern for battery-powered tools, however, run-time is starting to be a non-issue in the battery vs gas debate except for certain tools. For those who need more run time, battery backpacks offer a unique solution. Companies such as Husqvarna, Stihl, EGO, and others, are providing an easy way to operate tools for hours at a time before recharging.
The now-discontinued Oregon EG120VX edger, for example, featured a 120V backpack. These backpacks equate to carrying a considerable number of standard batteries with you on the job. Depending on the application, you may be able to work an entire workday off a single backpack.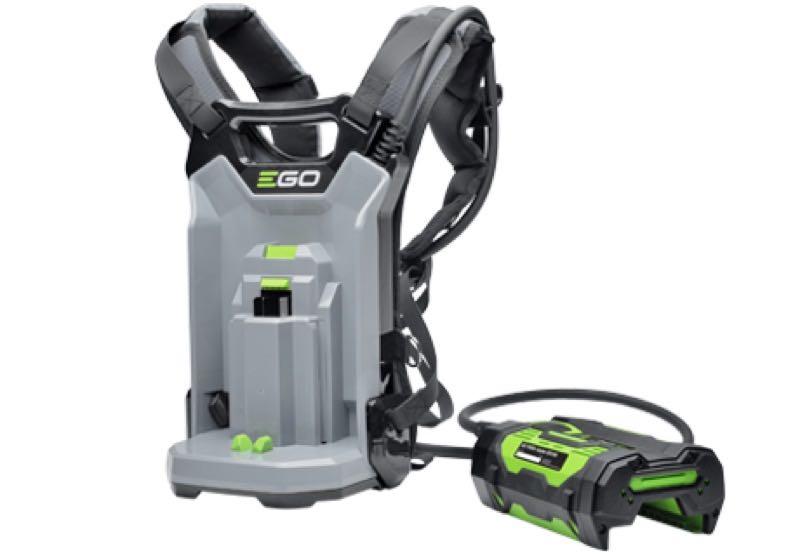 Where Gas Still Rules the Roost
Blowers, in particular, haven't quite cut it as gas-powered replacements. They lack the power of gas and certainly the run-time. Even with backpack batteries, gas blowers eclipse the power output and run-time of battery-powered blowers. The mean blowing force output in our gas-powered best backpack blower comparison came in at over 40 Newtons!
With battery, that number falls much lower. Battery-powered handheld blowers have even less force output—but more than gas. With the advent of newer battery cell technology, this keeps getting better. For now, however, the real battery advantages remain with line trimmers, hedge trimmers, push mowers, limbing chainsaws, and edgers.
And while battery power continues to show up in larger mowers from the likes of Mean Green and even Greenworks (someday), larger mowers like the Hustler Super 104 ZT seem well out of reach.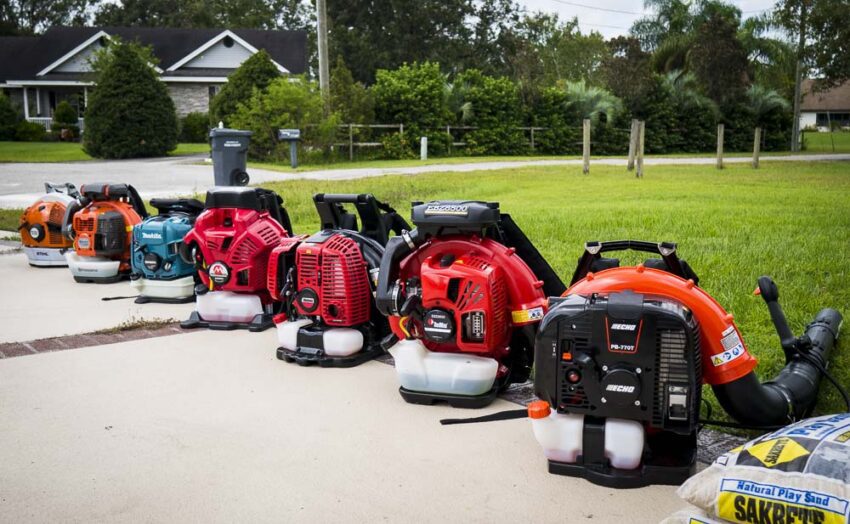 What About the Planet?
Clearly, professional landscapers make a living working in and on the environment. Everyone loves green spaces, and we want to keep them looking great. While the landscaping industry didn't pay an awful lot of attention to the environment in years past, things have begun to shift. Operators, business owners, and municipalities have more and more opportunities to affect environmental change. Sometimes that means reducing air pollution, but other times it simply involves reducing noise. In either case, the issue of environmental care remains on the table and business owners need to understand the options.
Looking ahead to the future of the green industry, it's hard to deny the impact that battery-powered equipment will continue to have for years to come. An increasing number of customers and communities are demanding eco-friendly solutions for their lawn care and landscaping. The question isn't so much whether you'll integrate battery-powered tools into your operation, but when will you. And when you do, will you lead or follow the industry and your peers?