VERSATRACK Turns Hang-Ups into Good Things
As you build your outdoor power equipment arsenal, storage quickly becomes an issue. A growing or already-extensive array of tools needs organization. It's also possible that many of your outdoor tools are Craftsman. If so, you can start getting organized with their VERSATRACK Starter Kit.
We think a product tour is in order.
VERSATRACK Starter Kit Features & Design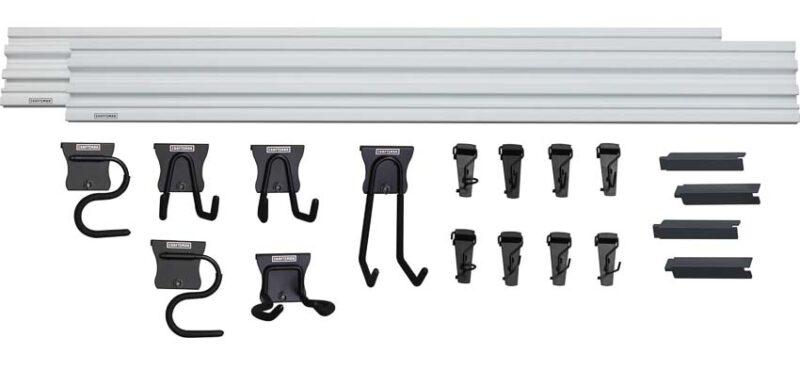 Let's get started with what Craftsman includes in the VERSATRACK Starter Kit. Indeed, there's an array of items, such as:
Features
VERSATRACK Trackwall
VERSATRACK End Caps
Short General-Purpose Hooks
Curved Pivot Hooks
Long General-Purpose Hook
Outdoor Power Equipment Hook
Snap-In Hooks
Editor's Note: Installation screws are not included.
Clearly, the objective here is to avoid a pile of gear in one of your garage bays–you know, where your car should be parked. But how started can you get with this kit?
According to Craftsman, the VERSATRACK Starter Kit is enough to support a fair amount of items. The weight capacity is 75 pounds per linear foot. So, with an assembled length of 48 inches, you're looking at 300 pounds of storage with this kit.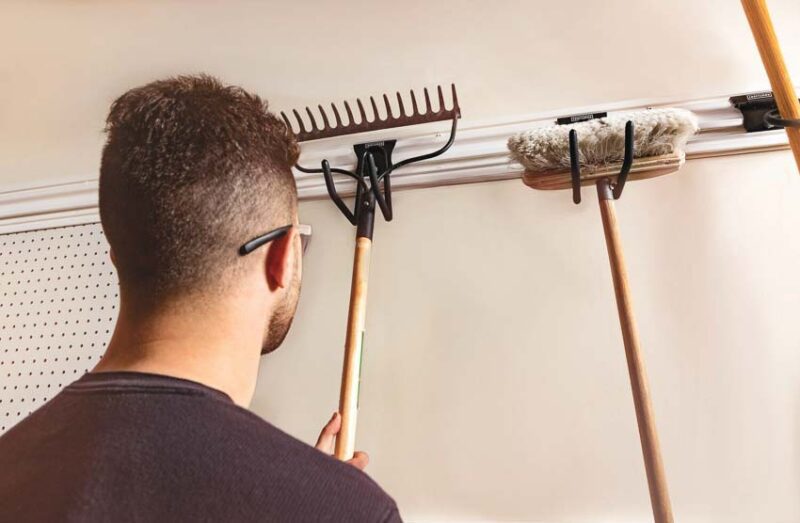 Storage Capacity: 300 lbs.
Assembled Length: 48 inches
That said, the equipment must be VERSATRACK compatible, meaning that you're confined to the Craftsman line. The good news is that there's a lot to choose from.
In fact, OPE has covered several examples, like the Craftsman V20 Pruning Chainsaw and the V20 Brushless RP Blower.
Lastly, there's one more feature worth mentioning, and it deals with installation. No matter what your walls are made of, the odds are you can mount the VERSATRACK Starter Kit on them.
The universal installation encompasses drywall, wall studs, and masonry.
VERSATRACK Starter Kit Price
This kit retails for $93.98. Craftsman backs your purchase with a 1-year limited warranty.