Craftsman has been rolling out an extensive array of products, and this is giving us a lot to talk about. This is particularly the case with their battery-powered outdoor power equipment and, namely, the Craftsman CMCBL730 V20 Brushless RP blower.
Here's a tour of the features.
Craftsman V20 Blower – Performance/Design Overview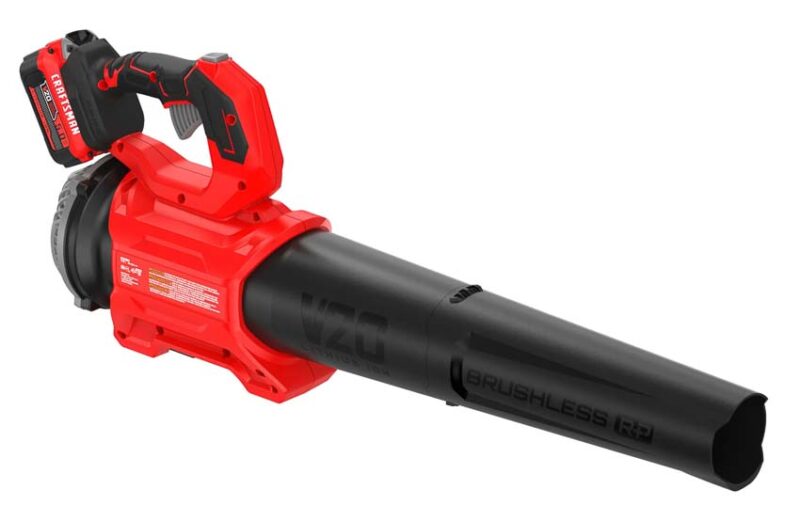 Like the many other products in the V20 line, the Craftsman V20 blower focuses on performance and power, as a blower should. This axial blower runs off of a brushless motor powered by a 20V (5.0Ah) battery.
So what does the CMCBL730P1 bring to the table? Well, a host of benefits, according to Craftsman.
For one, this Craftsman V20 brushless blower should enable you to get a lot of work done in one session, boasting an estimated 66% longer runtime than past models. (Of course, you shouldn't take this number as a categorical fact. It will inevitably vary depending on factors such as the selected speed.)
All the same, when running it on high, you're looking at more than 30% more force with this model, as well.
Features
Weatherguard Technology
Boost mode
VERSATRACK compatible
Indeed, the folks at Craftsman do love their percentages, which often appear to be down-to-the-number precise. Here are some more.
The design team honed in on control and maneuverability–factors that are pretty important when you're working with a handheld unit. In an effort to prevent wrist, elbow, and even shoulder fatigue, they made the Craftsman V20 blower 39% lighter.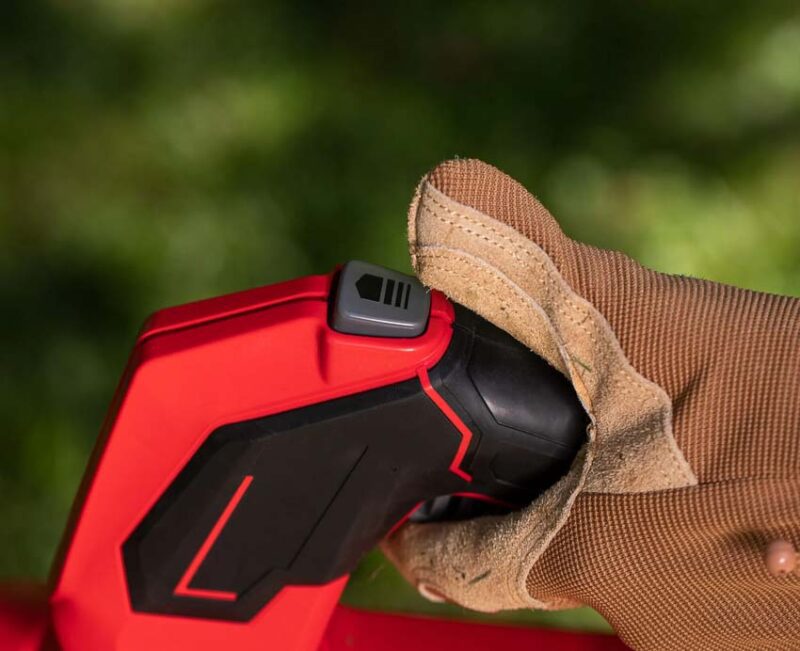 Likewise, as far as power is concerned, the Craftsman V20 RP brushless blower model seems to measure up thanks to the blower's "Boost" button. Push it when you're tackling stubborn debris and get up to 410 CFM and 110 MPH.
These aren't commercial speeds by any stretch, but they will clear a path. And you can crank up this blower at just about any time of day given that it's 50% quieter.
Moreover, it features Craftsman's Weatherguard Technology, which protects the unit from dust and moisture. Do note, however, that this applies to the tool only.
Last but not least, the Craftsman V20 blower is VERSATRACK compatible for easy, efficient storage.
Specifications
Model: Craftsman CMCBL730 (CMCBL730P1 kit)
Power Source: Craftsman 20V (5.0Ah) battery
Brushless Motor
Up to 410 CFM/110 MPH
Weight: 6.48 lbs.
Like what you see? Check out OPE's tour of the Craftsman V20 Brushless RP String Trimmer.
Craftsman V20 Blower Price
The CMCBL730P1 kit retails for $149 and includes the blower, a V20 (5.0Ah) Lithium-ion battery, and a charger. Craftsman backs this tool with a 3-year limited warranty.
Take a look at Craftsman's entire lawn care lineup here !