The CMCST930 Gives Homeowners Features and Control
Regardless of whether you're a lover of cordless OPE, it's difficult to deny that battery-powered gear has come a long way. In the last few years alone, equipment has hit the market touting better runtimes and higher performance. Apparently, this is the case with the Craftsman V20 Brushless String Trimmer.
So, let's have a look at its features.
Craftsman V20 Brushless String Trimmer Performance & Design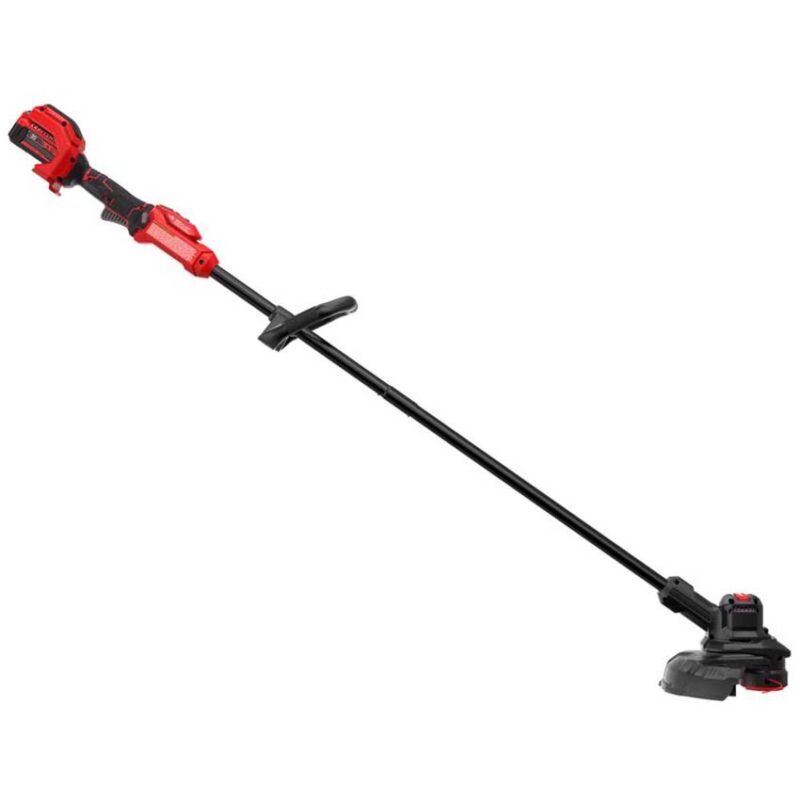 At the heart of this model is a brushless motor, powered by a 5.0Ah battery.
What's the significance? According to Craftsman, this combo gives you up to 80% more runtime or upwards of 75 minutes. However, it's important to note that these numbers are no load calculations.
On the design side of things, Craftsman focused heavily on control for this model. For one, the V20 string trimmer actually enables you to fine-tune the tool's coverage with a choice of either 11- or 13-inch cutting swaths.
Furthermore, the ease-of-use factor comes into play with features like a push-button feed, which the design team added to help control feed advancement.
In terms of maneuverability, the CMCST930 is also over 80% lighter than comparable gas-powered units.
And last but not least, the Craftsman V20 string trimmer features the brand's Weatherguard Technology to help protect the tool from moisture and dust, but with a caveat. This claim applies to the tool only, not the battery.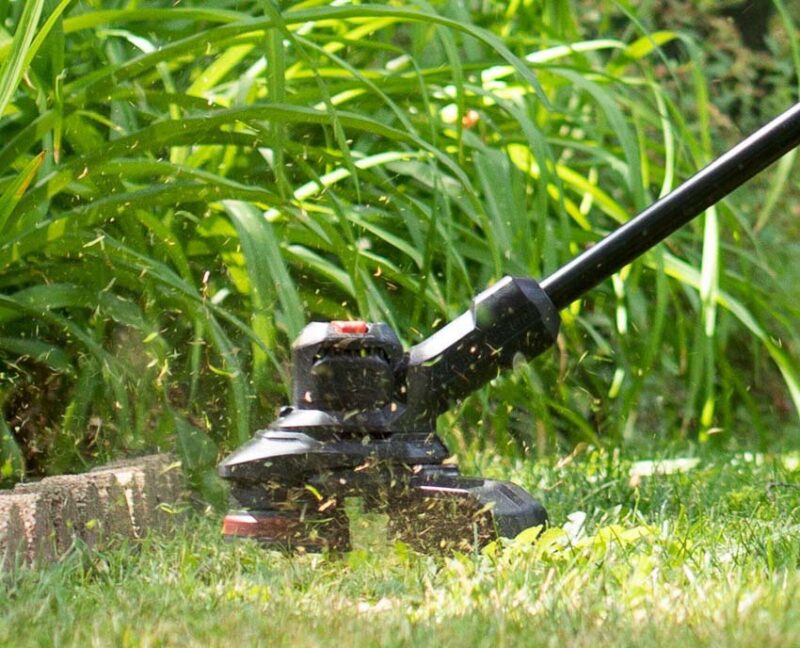 Features
Variable Cutting Swaths
Adjustable speed (two speeds)
Weatherguard Technology
Compatible w/ the Craftsman VERSATRACK Wall Organization System
Specifications
Model: Craftsman CMCST930
Brushless Motor
Power Source: V20 5.0ah Lithium Battery
Cutting Swath: 11 or 13 inches
Weight: 15 lbs.
Dimensions (LxWxH): 45 x 8 x 10 inches
Craftsman V20 Brushless String Trimmer Price
The Craftsman V20 string trimmer retails for $149 as a kit that includes a 5.0Ah battery and charger. Craftsman backs this tool with a 3-year limited warranty.