Kubota Plans to Grow its Georgia Footprint
Agricultural equipment company Kubota already has a Georgia presence— its Kubota Industrial Equipment (KIE) plant is located in Jefferson. However, the company plans on expanding into Gainesville with the addition of another KIE plant. The estimated construction investment for this facility is slated at $140 million.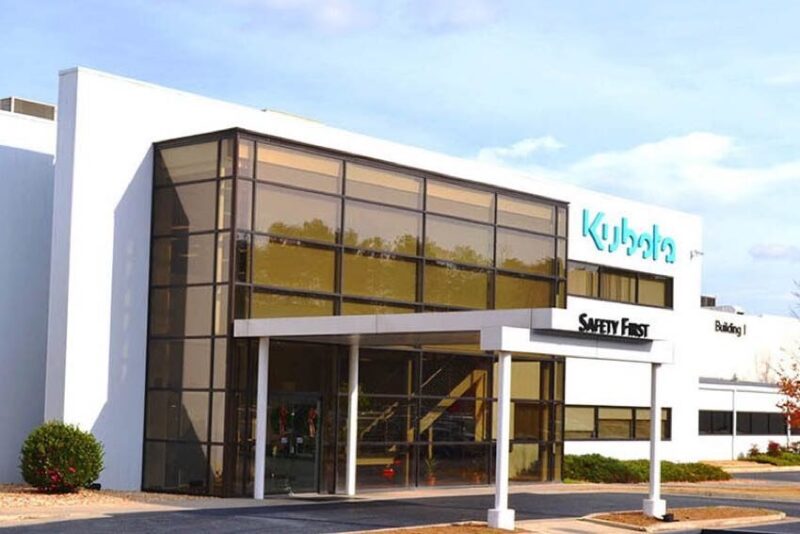 Kubota Gainesville Facility Brings More Jobs and Growth Opportunities
The primary objective for the new Kubota Gainesville facility will be expanding the production of Kubota loaders. These chiefly serve the North American market. Kubota hopes this expansion frees up additional production space in the existing R&D facility. That way, it can manufacture a more diverse range of outdoor power equipment.
The current Kubota Gainesville research and development center opened its doors in early April 2022. Kubota expects it to produce over 200 new jobs in the next five years. Similarly, Kubota expects the new facility expansion to bring more than 500 manufacturing jobs to the Gainesville, GA area by 2024. Kubota already employs more than 3,000 people throughout the state of Georgia.
Collaborating With The State
Kubota wants to successfully establish Gainesville as a manufacturing hub for North American operations. Shingo Hanada, President and CEO of the Kubota Tractor Corporation and Kubota North America, stated:
"This is an exciting time of unprecedented growth for our company, as this new investment comes right on the heels of the grand opening of our new R&D facility in Gainesville, both of which emphasize our commitments to our dealers and customers to improve operational efficiencies and realize manufacturing excellence across all areas of our business."
The move was also praised by Pat Wilson, Commissioner of the Georgia Department of Economic Development. He lauded the company's decision to expand further into the region, citing it as, "the definition of a Georgia Made success story."
For more information, visit the Kubota website .