While The Requirements Vary From State to State, These Are Some of The Common Steps To Obtaining Your Landscaping License
If you've ever considered getting into professional landscaping, it might help to get all your proverbial ducks in a row before you start financing a ton of equipment. One of those ducks involves getting your landscaping license. While it might not be necessary for your smaller accounts, bidding out larger jobs requires you to meet some licensing requirements for landscaping professionals.
1 – Determine What Type of Landscaping License You Need
You'll want to go ahead and call your state licensing department to figure out exactly what type of license you'll need for the landscaping services you aim to provide. Are you planning on performing basic lawn care, or are you trying to get into landscape planning, installations, irrigation systems, walkways, driveways, or anything and everything you can?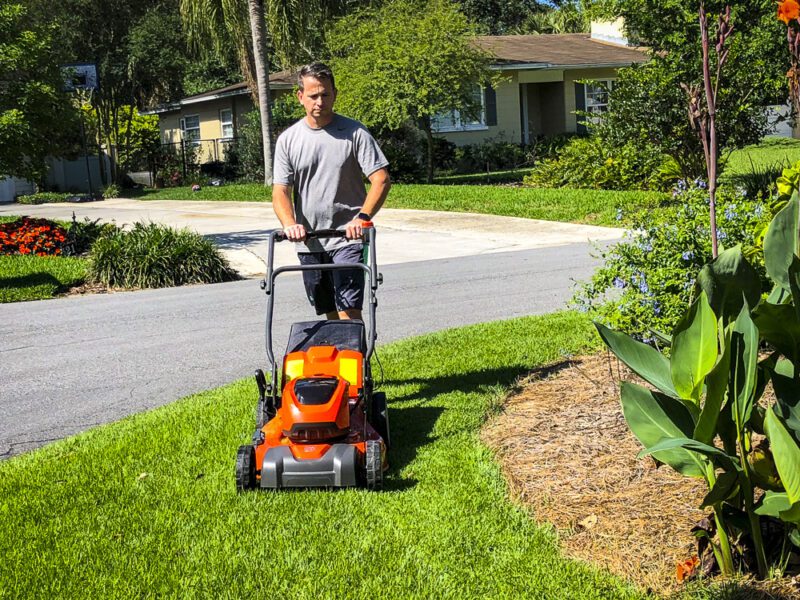 The state licensing department can look at your experience, education, and credentials, and then direct you through the next steps you'll need to go through to get a hold of your landscaping license.
States That Require a Landscaping License
Alaska – requires business insurance
Arkansas
California – 1-4 years experience (depending on your degree) and must pass a trade exam
Hawaii – 4 years of experience in the past 10 years
Indiana (if you apply fertilizers)
Maryland – 2 years of experience
Minnesota
Nevada – 4 years of experience in the past 10 years
New Jersey – 4-year related college degree + 1 year of experience, or 3 years of experience
North Carolina
Utah – examless S-330 landscaping contractor license
States That DO NOT Require a Landscaping License
Arizona
Colorado
Connecticut
Delaware
Florida
Georgia
Idaho
Illinois
Iowa
Kansas
Kentucky
Maine
Massachusettes
Michigan
Missouri
Montana
Nebraska
New Hampshire
New Mexico
New York – check local jurisdictions
North Dakota
Ohio
Oklahoma
Pennsylvania
Rhode Island
South Carolina – check local jurisdictions
South Dakota
Texas
Vermont
Virginia
Washington
West Virginia
Wisconsin
Wyoming
You also want to pay attention to local jurisdictions and laws within your state. While the state may not require a license, you may need to satisfy the requirements of the city or county you operate within.
2 – Gain the Required Practical Experience
This may not be what you wanted to hear. Some states (like California, Hawaii, Maryland, Nevada, and New Jersey) require practical experience in order to acquire your landscaping license. In most states—whether they require a landscaping license or not—separate commercial licenses are also required for use of pesticides. These licenses may also require a number of years of experience along with possible education requirements.
If your state requires a certain number of years to get licensed, then you simply may need to go work for another company first.
You might not need to have completed secondary education to get into some aspects of contract landscaping. Some states, however, reduce the amount of professional, hands-on experience when you couple that with a degree in a related field. The number of practical, in-field hours you'll need to complete will vary depending on your state.
Again, you'll have to call the state licensing department to find out exactly what your state requires. They'll look for your general knowledge of landscape planning and design, irrigation systems, planting and hardware, horticulture, and safety measures and practices.
3 – Take the Required Certification or Licensing Tests
After you've satisfied your state's experience requirements, you'll need to pass the state's licensure exam. As is the case with so many of the steps in this process, the particulars of this will vary from state to state. You'll likely have your general landscaping knowledge tested, as well as your knowledge of safety practices and procedures. The exam will test you on issues in ecology, horticulture, fertilizers and pesticides, soil use, drainage, and erosion control.
More than likely, you'll also need to pay an exam fee or licensing fee before the state will grant you your landscaping license.
4 – Cover Your Insurance Requirements
Once licensed, many states require you to obtain a contractor license surety bond . Basically, a surety bond guarantees to the client and the state that, as the contractor, you will do quality work in the time you've contractually obligated yourself to do it.
To get yourself bonded, you'll need to come up with enough to cover the bond premium. For a $10,000 bond, this could mean as little as a few hundred dollars. Of course, the premium amount depends on personal and business finances, credit scores, experience, and other factors.
5 – Set Up Your Company
The next and final thing you want to do is set up your company. This includes filing for your corporation and applying for an EIN number . You also want to set up a bank account. Doing these things up front lets you hit the ground running. Covering details like this ensures you don't run into problems later as you operate and grow your business.
Getting Extra Certifications and Maintaining Existing Ones
It never hurts to know more. Pursuing different professional certifications can help you quickly expand your business. Being able to specialize in a few things (like pest control) also opens you up to more job opportunities.
The National Association of Landscape Professionals is an excellent place to start here. They offer a variety of certifications. Some of the options include exterior and interior landscape technician, horticultural technician, management certifications, and so on. These certifications might not be necessary for your landscaping license, but they could work toward getting your landscaping business accredited.