The Kubota ZD1000 Series zero turn mowers offer engines with better fuel economy, enhanced ignition efficiency, and low vibration and noise levels. This series of zero turn mowers also offer the Aerodynamic Cutting System (ACS) Kubota PRO Deck, where airflow inside the deck is optimized for faster, more efficient cutting and discharge. The ACS feature works by preventing clippings from clumping, sticking to the walls of the deck. Instead, it recirculates them to be cut again. The Kubota ZD1000 series zero turn mowers have low center of gravity for great stability, while the adjustable front axle has 2 set-up options to optimize mowing comfort and performance.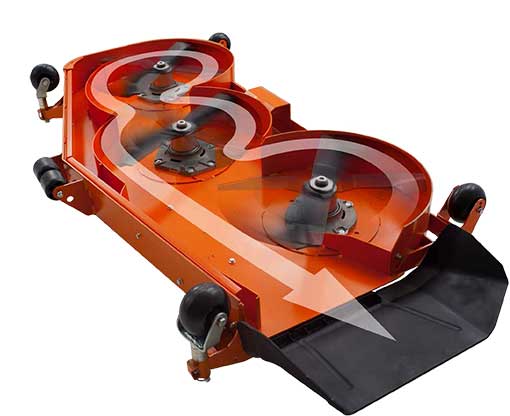 Kubota engines offer their original hydrostatic transmission. With its hermetically-sealed structure, the transmission requires no maintenance. When general system maintenance is needed, the Kubota ZD1000 series zero turn mowers provide easy engine access via the hood. There's also a maintenance hatch under the platform mat that provides fast access to the upper mower, mower belt, gearbox case, universal joint and oil filter.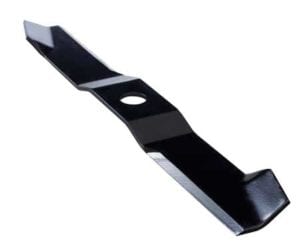 The ZD1000 is a new series from Kubota. These recent line of mowers also have new spindle shaft. The durable and larger shafts are believed to create better airflow inside the deck. Its redesigned Clean-Cut cutting blades have a new shape that improves load balance and cutting efficiency. Adding to the list of new things, the ZD1000 are manufactured with a flexible discharge chute and new foldable ROPS for compliance with OSHA and ISO standards. The ZD1000 series includes a new suspension seat, new ergonomically designed control layout, new HST levers, a thicker platform mat, and larger storage box with cup holder.
Kubota ZD1000 Series Zero Turn Mowers Key Features
ACS Kubota PRO deck (Aerodynamic Cutting System)
New spindle shaft
New Clean-Cut blades
New flexible discharge chute
Kubota diesel engines
Kubota durable transmission
Easy mower and engine access
New foldable ROPS
Outstanding stability
Adjustable front axle (oscillating/rigid)
New low profile tires
New suspension seat
New ergonomically designed control layout
New HST levers
Shaft drive mower
Hands-free parking brake
Hydraulic deck lift
New, thicker platform mat
New and bigger storage box and cup holder
Maintenance lift (Optional)
Available Kubota ZD1000 Series Models
Kubota ZD1011-48, equipped with a 19.3 HP Kubota diesel engine and 48″ ACS Kubota PRO deck
Kubota ZD1011-54, equipped with a 19.3 HP Kubota diesel engine and 54″ ACS Kubota PRO deck, and 2-pedal hydraulic deck lift system
Kubota ZD1021-60, equipped with 21.6 HP diesel engine and 60″ ACS Kubota PRO deck
Specifications of each models is available at Kubota website, click here .