First Aid Plus Has Your Back When Working Outdoors
Working outside is healthy and fun, and doing your own lawn care and landscaping beautifies your property. Likewise, it gives you a sense of accomplishment. However, using outdoor power equipment and other potential hazards can also cause injury. So, it's wise to think ahead by having safety provisions on hand–products like the Uncharted Supply Co first aid kit, First Aid Plus.
Uncharted Supply Co First Aid Kit Overview
According to the manufacturer, First Aid Plus acts as two things: A first aid kit and a survival resource.
The range of medical supplies is comprehensive. They run the gamut from antibacterial wipes and a splinter probe to a CPR kit, pressure bandages, and antibiotic cream.
On the survival side, you get a flashlight, a multi-tool, duct tape, matches, and other solutions.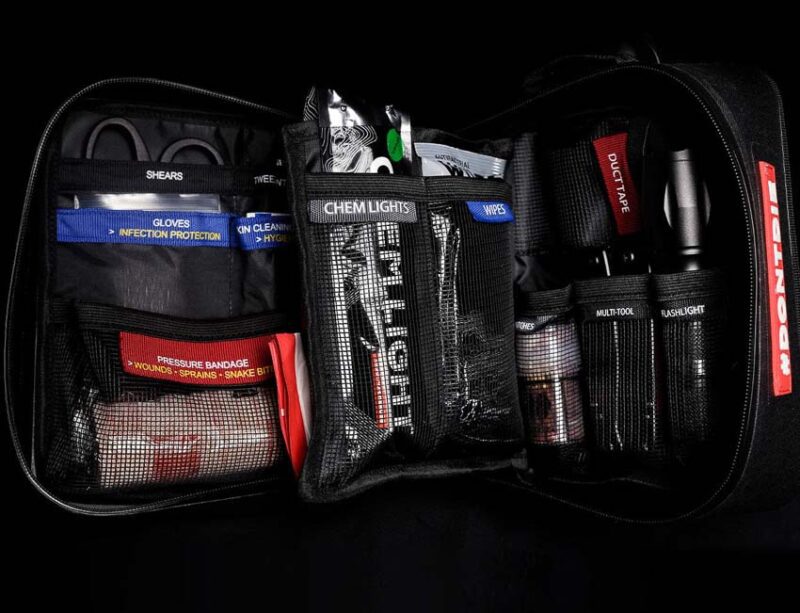 Acts as both a first-aid kit and a survival kit
92 pieces
100% waterproof case
Tear-away MOLLE backer
Airtight zipper
Labeled organization pouches
Here's a list of the supplies you'll find inside:
The Uncharted Supply Co first aid kit's inventory comprises a total of 92 tools, which come in a waterproof case with a welded tarpaulin shell and airtight zipper. Thus, there shouldn't be any need to worry about damage from the elements.
The contents come organized in labeled nylon pouches, along with an additional section for storing small personal effects (medication, sunscreen, etc.).
Furthermore, First Aid Plus is a compact package, and it weighs just 2.9 pounds. Also, a Velcro tear-away MOLLE backer enables you to strap the case to vehicles, shelters, and backpacks, so it's easily accessible.
First Aid Plus Price
This first aid kit sells for $129 and is available directly from Uncharted Supply Co.