If you've ever seen the third Godfather, you're probably familiar with Michael Corleone's iconic exclamation, "Just when I thought I was out, they pull me back in! " Well, this similarly applies to Ariens because, lo and behold, after a noticeable absence, they're here with their Razor Walk-Behind Push Lawn Mowers.
Known for their zero-turns and snow equipment, Ariens has re-entered the U.S. push mower market with a series of models for homeowners in search of either a primary set of wheels or one to touch up areas that a rider can't reach. Specifically, the line-up contains four mowers:
RAZOR 21 Push
RAZOR 21 Self-Propelled
RAZOR 21 REFLEX Self-Propelled
RAZOR 21 Dual Blade REFLEX Self-Propelled
Now, a look at the key features.
Razor Push Lawn Mowers Performance Features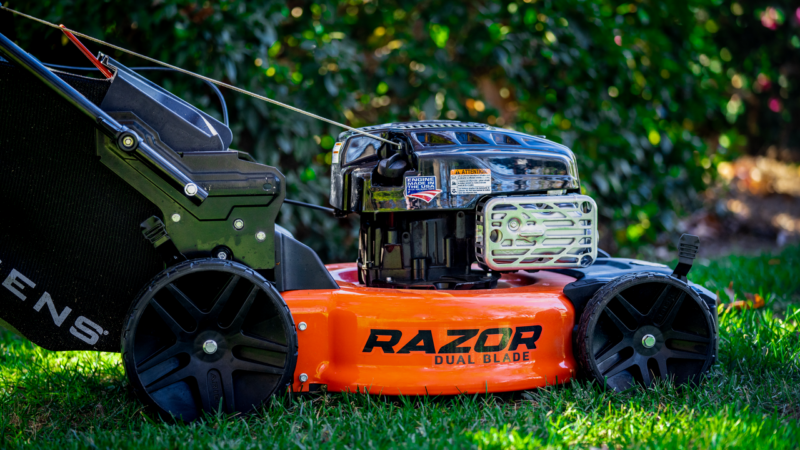 Cutting: Self-sharpening blade
Drive: REFLEX speed control technology
Ariens seems to have put some time into the blade construction, at least in the high-end units. Their design team equipped the new mowers with their LaserEdge® Eversharp™ Technology.
It works by enabling the blade to self-sharpen as it cuts. That means that standard maintenance isn't required, and this may save time.
Of course, owners will ultimately need to replace the Ariens Razor mower blades. But according to Ariens, they could last five years or longer with normal use.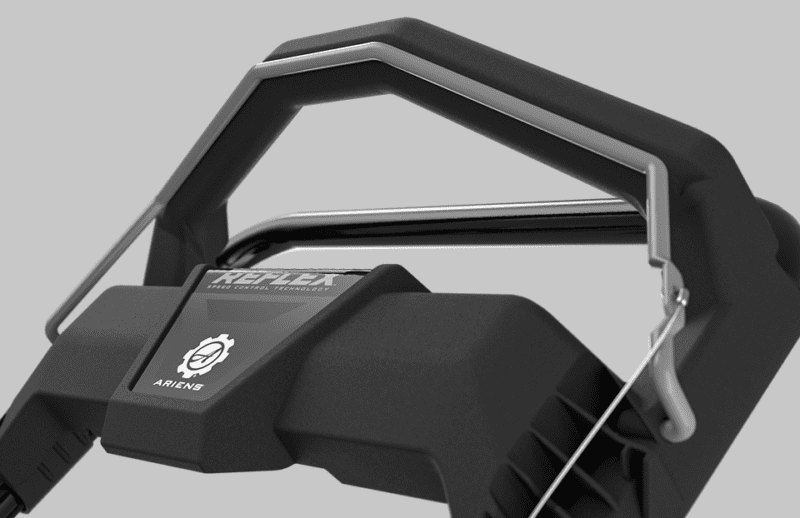 Another stand-out feature is the REFLEX speed control technology, which pairs the mower's speed with the operator's pace. As Ariens explains it, this ensures that however quickly the user walks, the machine follows like a reflex.
Depending on the model, the mowers have 3.7 to 4 mph forward drive speeds.
In terms of handling, the Ariens Razor Push Mowers have 8″ front and 10″ rear wheels intended for smoother negotiation of rough terrain.
Razor Design Features
Models: Ariens 911600, 911602, 911603, 911605
Power Sources: Briggs & Stratton 150–190cc
Fuel Capacity: .27 gallons
Deck: 14 gauge steel, 5.5 in. deep
Cutting Width: 21 in.
Cutting Height: 1–4 in.
Weight: 68–83 lbs.
On the design features side of things, all Ariens Razor Push Mowers have Briggs & Stratton engines with outputs that, again, vary by model.
These units also provide up to seven height adjustment positions, and the 911602 and 911603 can store vertically.
Razor Push Lawn Mowers Prices
The mowers will list from $419 to $619 and will be available this spring at Ariens dealers. You'll also find them in select markets at Fleet Farm, Lowe's, Northern Tool & Equipment, and True Value.