Having a swimming pool in your own backyard is a dream come true. That is until the weekly pool cleaning chores start to become a nightmare! That's when you leave it to the professionals, and we can help you learn more with our guide to quality pool services.
The Basics of Installing a Pool
If you're still planning to install a pool, it's the perfect time to learn the basics. From comparing the pros and cons of in-ground and above-ground pools to learning about the pool construction process, this guide introduces different types of pools.
In-ground vs. Above-ground Pools: Pros and Cons
Do you have difficulty deciding between an above-ground or an in-ground swimming pool? Use this complete list of pros and cons to learn about the advantages and disadvantages of each type of pool.
Pros and cons of above-ground pools
Pros:
At an average cost of $2,800, above-ground pools are much less expensive than in-ground pools
Easier to maintain than in-ground pools and annual maintenance costs are lower
Above-ground pools can be installed in a few days and can be taken down and moved
Cons:
Replacement costs are higher with above-ground pools
Above-ground pools don't add value to your home
Pros and cons of in-ground pools
Pros:
In-ground pools can last a long time
You can choose from pools made of different materials to fit any budget
In-ground pools are more attractive than above-ground pools
Cons:
The average cost of an in-ground pool is between $28,000 and $55,000, which is considerably more expensive than above-ground pools
Fiberglass and vinyl pools aren't customizable
In-ground pools cost an average of $1,430 per year to maintain, which is more expensive than above-ground pools
All pools require regular pool cleaning services and chemical treatments to prevent algae growth, and they all benefit from additional safety features like pool fences, covers, and ladders.
Pool Construction Process: What to Expect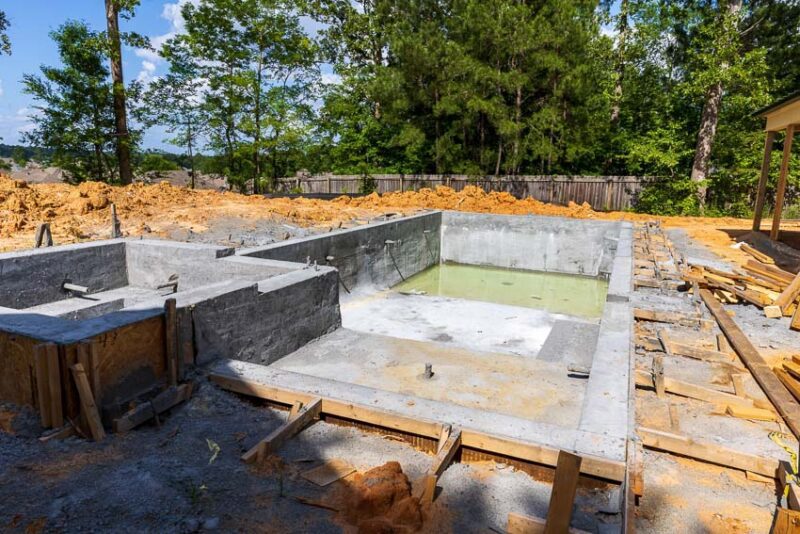 Pool construction differs with various pool types, but the process is similar overall. Here's what you can expect:
Pool planning and design
Selecting the type of pool, deciding on the location, and choosing a reliable pool builder are all part of the planning and design stage. This part of the process doesn't take as long for above-ground pools and pre-formed in-ground pools because you don't have as much flexibility with customizing the design.
During this stage, it's important to decide on the scope of your project.
Are you including pool decks and fences? What about landscaping features, including hardscaping projects like grill areas and outdoor kitchens?
Before you can start building, you need a set of approved design plans and permits. If you're hiring a pool builder, they will often provide assistance with permitting and regulations.
Site preparation
Grading and excavating the pool area, including trenching and laying water and utility lines, is part of the site preparation before the pool is constructed or laid in the ground. This is a simpler process for above-ground pools, which is why the installation costs are much lower and take a lot less time.
Pool construction
Building the walls, installing the intake and outflow pipes, and adding pumps and heaters are all part of quality pool services, and more specifically, the construction process. This stage can take up to 16 weeks for concrete pools, but with above-ground pools, it can be as short as 4 to 6 hours.
Finishing touches
Once your pool is completed, you can start working on finishing touches like landscaping and decking.
In many areas, pool fences are required and should be included in your plan for safety reasons. When your pool is complete, your pool builder will open the pool and explain how to use and maintain it.
Factors Affecting Pool Installation Cost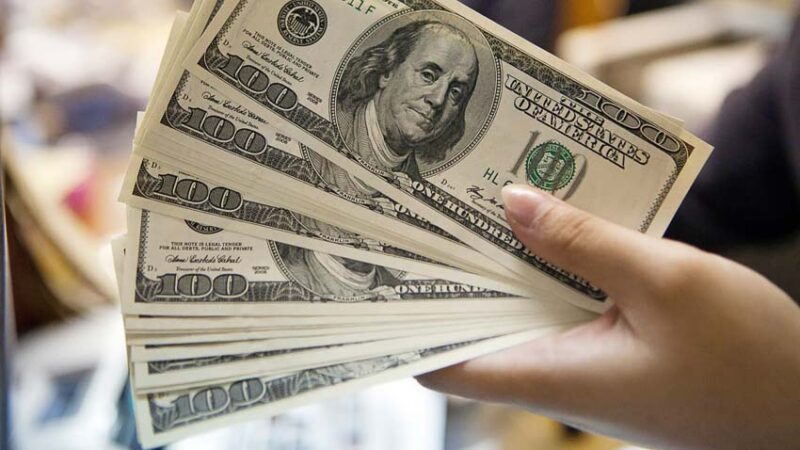 Several factors affect the cost of pool installation. Whether you choose an above-ground or in-ground pool, these factors can affect the cost of your pool project.
Size and depth of the pool
Pool shape and design complexity
Materials used for construction
Additional features, like pool decking, fencing, and lighting
It's also important to understand the costs of owning a pool. While all pools have maintenance costs, some types cost more to own.
Choosing the Right Pool Materials and Design
Choosing the right pool for your home can be a difficult decision to make. Personal factors like budget, how long you plan on staying in your home, and how your family will use the pool all play a part in deciding what type of pool is best for you.
Essential Pool Maintenance Tasks
To get the most out of your pool, it's important to keep it clean. A variety of daily and weekly chores must be performed to keep it in top-notch condition so you can get the most enjoyment out of it.
If you're inexperienced or don't have the right tools, pool maintenance tasks can easily take a couple of hours each week. When you want the best care for your pool, hiring professional pool services is often easier.
If you plan on doing it yourself, investing in the proper equipment and learning more about pool care routines is important.
Daily and Weekly Pool Care Routine
To keep your pool sparkling clean, use this list of daily and weekly pool care tasks to keep you on track.
Daily pool chores
Skimmer baskets–clean the skimmer baskets at least once a day, sometimes more if there are a lot of leaves
Surface skimming–use a skimmer tool to clean the leaves and debris off the surface of the pool
Weekly pool chores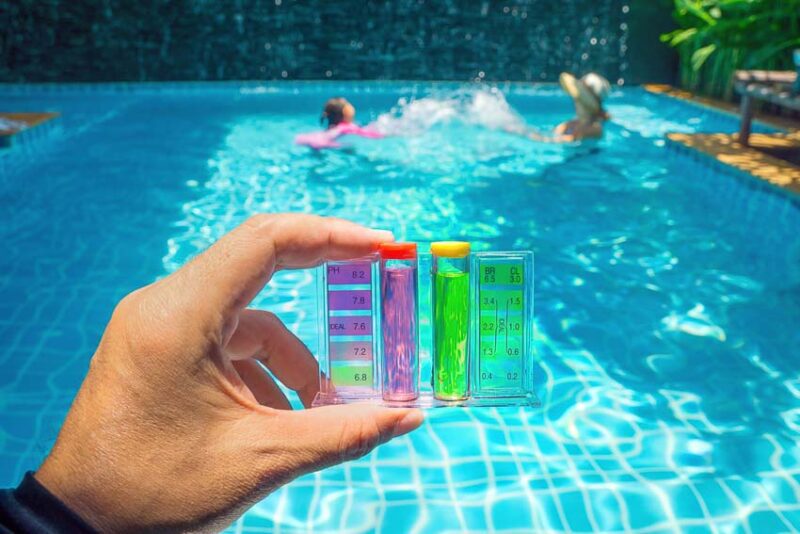 Scrub–use a pool brush scrubber at least once a week to scrub built-up sediment off the walls
Vacuum–after scrubbing, use a pool vacuum to clean up dirt and debris that has settled on the bottom
Water level–check the water level, which can fluctuate due to heavy rains or evaporation during hot weather
Water testing–check the pH, alkalinity, and hardness of the water
Treat with chlorine–test the water with a home pool test kit and, if necessary, add chlorine tablets to your pool chlorinator
Deck–visually inspect the pool deck, and keep it clean by regularly sweeping and power washing as needed
Every other week pool chores
Shock the pool by giving your pool a heavy dose of chemicals is useful after heavy rain or large pool parties, but should be done at least every other week
Algaecide may need to be applied weekly if your pool gets a lot of sun, but you should wait until your chlorine levels have returned to normal after shocking
Check pool filter and pressure wash it, then clean it with a chemical filter cleaner
Add other chemicals recommended by the manufacturer
Annual pool chores
For above-ground pools, annual cleaning of the pool exterior helps it stay looking its best. Also, check and tighten the bolts for the support structure.
Seasonal Pool Maintenance Tips
Pool maintenance is a year-round responsibility, involving more than simply throwing a cover over the top. Use these tips as a guide to learn more about seasonal pool maintenance:
Clean the pool–start winterization of your pool with a deep cleaning
Lower the water level-leaving a pool completely empty makes it vulnerable to damage caused by debris, extreme cold, and ice
Add chemicals–use winterizing chemicals to balance the pH and chlorine levels
Drain water from pipes, pumps, and filters–water left in the pool will help protect it, but it will freeze, and damage pipes and pumps
Store your accessories–store pool accessories like pumps, filters, and heaters in a warm, dry building, like your garage or pool house
Cover your pool–put the pool cover over the top to prevent debris from getting in the water, and don't allow snow to build up on top
Winterization techniques will vary, depending on where you live. For complete winterization of your pool, consult your pool builder or manufacturer.
A List of Pool Services Typically Offered by a Pool Company
Quality pool service companies provide regular pool service, typically scheduled four times monthly. They care for all your pool needs, from cleaning to equipment repairs, and they will serve both above-ground and in-ground pools.
Pool cleaning and chemical balancing
Equipment repair and replacement
Leak detection and repair
Pool resurfacing and renovations
Winterization and opening services
Pool Service Costs and Factors Affecting Pricing
Quality pool services involving cleaning and water testing typically cost between $75 and $100 per hour, but several factors affect the cost. Learn more about typical pool service costs and the factors that affect pool service rates.
Factors Influencing Pool Service Rates
Here is a list of the factors that influence pool service rates:
Location
Pool size
Frequency of service
Type of service
Type of pool
Chemicals used
Pool contractor's experience
Additional services
Typical Costs for Regular Maintenance
Pool service contracts vary, but most homeowners pay $20 to $50 weekly for regular pool maintenance. The average monthly cost of pool service is $180. Annual pool services can range between $960 and $1,800.
Additional Charges to Expect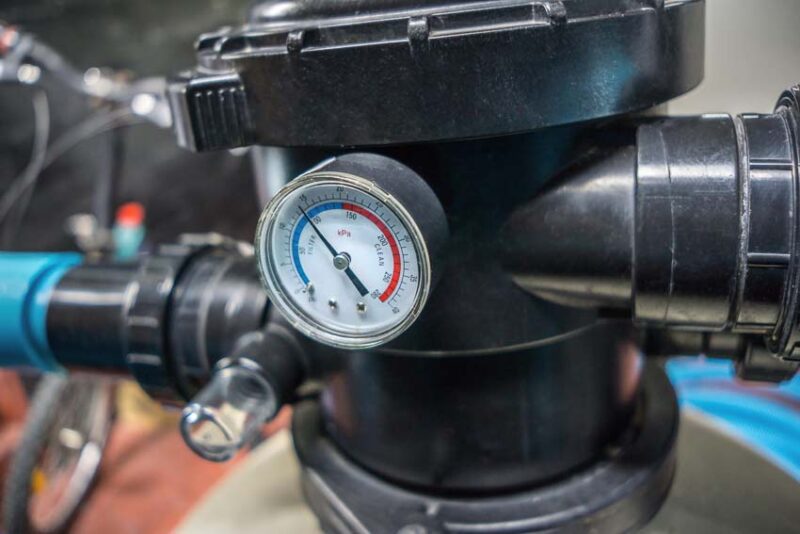 You may experience pool service charges in addition to your regular service throughout the year. Here are some of the most common charges to expect:
Seasonal pool services
Filter cleaning
Chemical balancing
Pump and equipment repairs
Leak detection services
Tile and grout cleaning
Deck cleaning and sealing
Benefits of Hiring a Professional Pool Service
Here are the top benefits of hiring a quality pool service:
Ensures regular maintenance
Experienced professionals can catch problems early
Can save you money over time
Ensures proper chemical balance to keep people safe
Saves you time and stress
Protects your investment
Weighing the Pros and Cons: Hiring a Pool Service vs. DIY
When weighing the advantages and disadvantages of hiring a professional pool service versus doing it yourself, here is what you want to consider.
Situations Where DIY Pool Care Makes Sense
DIY pool care makes sense if you are comfortable and familiar with pool chemicals and maintenance. It is also a good idea when you're on a budget, have plenty of time, and own the necessary equipment.
Tips for Choosing the Right Pool Service Provider
To choose the right pool service provider, it's important to research prospective companies and ask for recommendations. Look for companies with good reputations, ask for estimates, and read the contract thoroughly before signing.
FAQ: Frequently Asked Questions About Pool Services
How often should I get my pool serviced?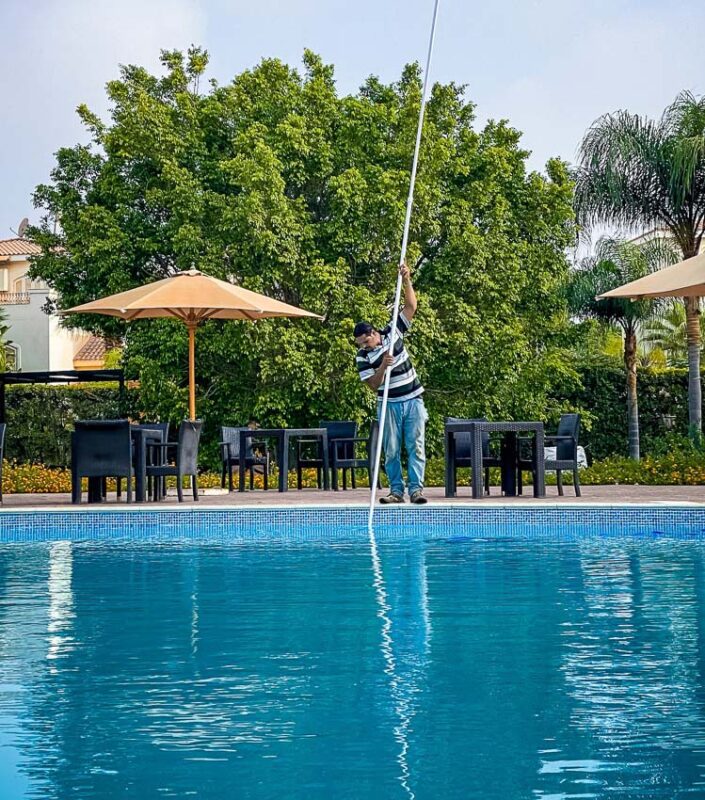 Whether you hire someone or do it yourself, your pool should be serviced weekly, and most quality pool service companies offer monthly service contracts with four visits per month.
Can I maintain my pool myself, or should I hire a professional?
You can DIY pool maintenance, but professionals are quick and efficient because they have the best tools and experience. Since pool maintenance is a lot of work, hiring a professional pool cleaning service is usually worth hiring.
What chemicals are necessary for proper pool maintenance?
Pool maintenance requires several chemicals, including chlorine, pH balancer, algaecide, and filter cleaners. Depending on the hardness of your water or the type of disinfection system you use, you may need other chemicals.
How do I know if my pool has a leak?
Dropping water levels are one of the biggest indicators of pool leaks. Causes include liners or pool equipment.
Visually check your pumps and filters, and if you can't find the leak, you can perform several DIY leak tests to determine where your leak is. Pool service companies also offer leak detection services.
How often should I replace my pool equipment?
Pool pumps usually last about 8 to 12 years. If you have a pool cleaning service, they can help you determine when your equipment isn't working properly and needs to be replaced.
When is it time to resurface my pool?
Pools usually need resurfacing every 8 to 10 years. If you notice signs like surface stains or flaking, it's an indication that it's time for your pool to be resurfaced.