Lawn Care Comfort and Performance With Husqvarna's 320iL String Trimmer
Simply put, today's homeowners are drowning in outdoor power equipment options, enough to make the mere thought of shopping an intimidating prospect. For example, if you're looking for a cordless string trimmer to help you tackle your weekend yard work, where do you start? A good place is with a features tour of the Husqvarna 40V Battery-Powered Weed Eater.
Husqvarna Battery-Powered Weed Eater Performance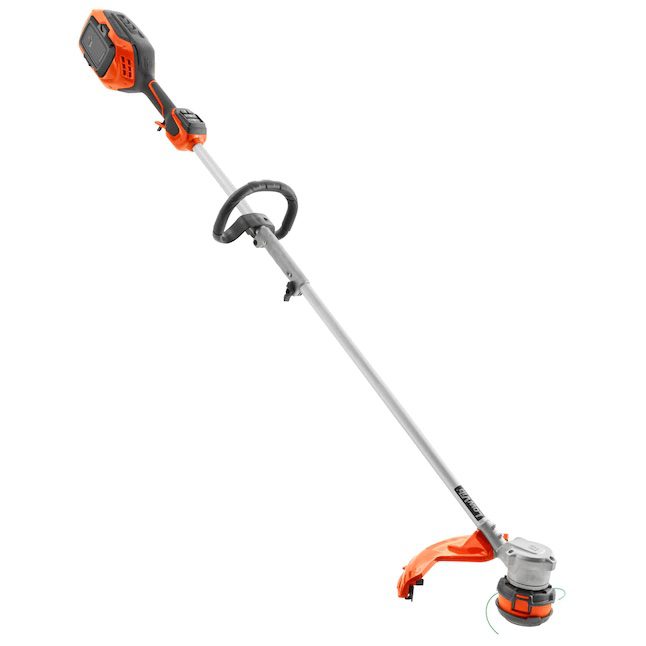 Model: Husqvarna 320iL / 970480104
16-inch cutting width
Max speed: 6800 RPM
Boost Mode delivers 20% more power
Recommended for lawns up to 1 acre
Interestingly, the 320iL is the first battery-powered string trimmer in Husqvarna's product line to carry the Weed Eater moniker since 2022, when it acquired the brand . A consumer-focused model by design, the 320iL has a 16-inch cutting width and a rotational speed of 6800 RPM.
Based on Husqvarna's recommendations, this trimmer is best suited for yards up to 1 acre in size. What's more, the 320iL's brushless motor and low-vibration design should make it more comfortable to use. OPE Reviews is very familiar with Husqvarna products—having used dozens up close and personal. The company leads the industry in vibration reduction, having begun that journey many years ago overseas to meet European regulations.
Husqvarna Battery-Powered Weed Eater Design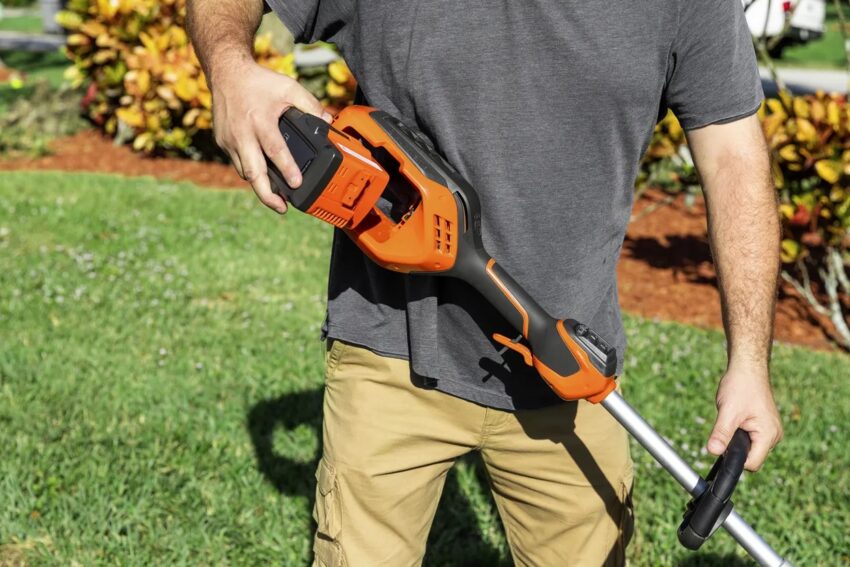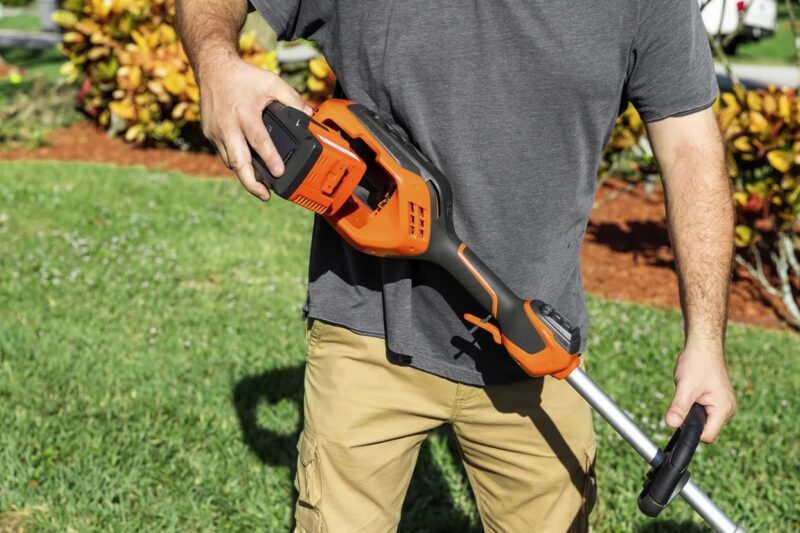 Dimensions (LxWxH): 67.6 x 12.9 x 41 inches
Weight: 7.41 pounds (bare)
Dual-direction cutting
Touchpad controls with LED power indicator
Rapid-Replace easy trimmer line replacement
Low vibration
At 7.41 pounds as a bare tool (10.1 pounds with a 4.0Ah battery), the Husqvarna 40V battery-powered weed eater is comparatively lightweight.
Built into this design are features like a touchpad control panel and an LED power indicator that displays the operating mode. Moreover, the 320iL's Rapid Replace trimmer head makes line replacement quick and easy.
And finally, this model has still another feature that's tough to find on residential units. The 320iL is able to switch the line's rotational direction. While sometimes intended for only brief use to untangle grass caught up in the shaft, Husqvarna included this feature to run full-time, letting the operator choose the direction they want the grass clippings to toss during trimming.
Husqvarna Battery-Powered Weed Eater Price
The 320iL retails for $169 as a bare tool and $299 as a kit that includes a 4.0Ah battery and charger. Husqvarna backs this trimmer with a 3-year consumer warranty and a 90-day commercial warranty.