Husqvarna CEORA Puts A Futuristic Spin On Professional Turf Care
We love seeing the progression of technology, particularly when it comes to lawn care equipment. One of the most up-and-coming advancements in this sector is the robotic mower. We're taking a look at the Husqvarna CEORA Robotic Lawn Mower to see how it could benefit larger areas and raise the bar for professional turf maintenance.
Husqvarna CEORA Robotic Lawn Mower Performance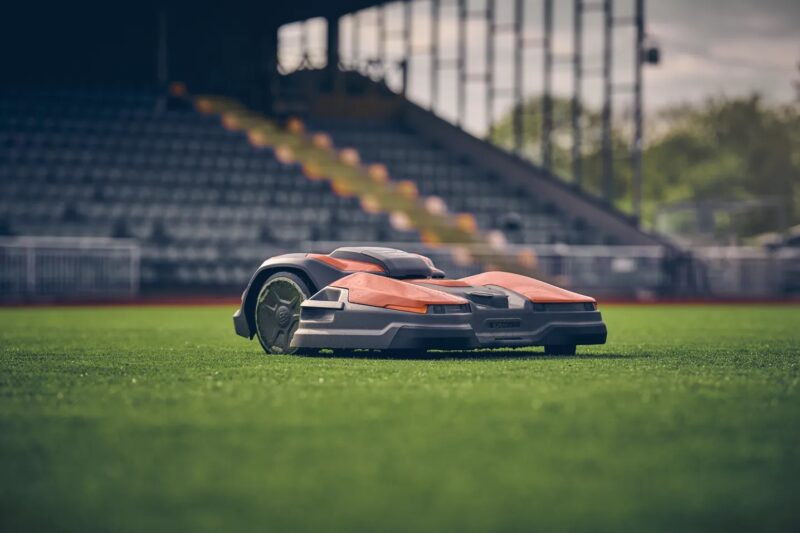 26.8-inch cutting width
Maximum cutting height: approximately 2.8 inches
Minimum cutting height: approximately 0.8 inches
Up to 18-acre service area
Charging system: Automatic
Wire-free area management with EPOS technology
Object detection and avoidance
The CEORA mower uses Husqvarna's EPOS (Exact Positioning Operating System) program, which is a satellite-based geographical system that tracks the mower's location within virtual boundaries. With this system, you don't need to install underground wires or external boundaries. You simply set your cutting area and schedule via the Husqvarna Fleet Services app, and the mower does the rest of the work.
The CEORA's 49Ah battery capacity lets you cover an area of up to 18 acres. When it detects a low battery, the mower automatically makes the trip back it its charging station.
Husqvarna CEORA Robotic Lawn Mower Design Notes
Weight: 160 pounds
Dimensions (LxWxH): 48.8 x 42.5 x 17.3 inches
LED warning lights provide visibility in any lighting condition
Sharp, razor-like cutting blades
Cutting deck turns vertically for easy maintenance and cleaning
Low noise
Emissions-free
Husqvarna tells us they designed the CEORA for use in large, green spaces with an unobstructed sky. It's ideal for places like sports fields, golf courses, city parks, and large commercial properties.
Husqvarna CEORA Robotic Mower Price
As a premium, professional lawn care solution, the CEORA has a premium price tag to go along with it. The starter kit retails for 32,829.94 and includes the recommended accessories for use. You get the CEORA mower, the charging station and its support place, a wheel brush kit, and an EPOS reference station.
Code Embed: Cannot use CODE1 as a global code as it is being used to store 673 unique pieces of code in 930 posts