Greenworks Widens Its Gaze and Enters Home Technology Space at CES 2023
You probably recognize Greenworks for its electric lawn care products or cordless power tool lineup, but the brand has a few new products that may seem a little out of the blue at first. We're looking at the new Greenworks tools and gear announced at CES 2023 that many people never expected the brand to offer.
Editor's Note: This is breaking news. We'll update this article with pricing and availability once we know more.
New Greenworks Tools and Gear
Greenworks E-Bikes and E-Scooter
We had a little insider information that Greenworks was expanding its offerings outside of the power tool/OPE market, and we knew that an E-bike might be on the table. We couldn't be more excited to finally see what direction the brand decided to take this idea! There are actually three models to choose from that offer different performance and style options.
If you're looking for something for off-road adventuring, Greenworks has a couple of different options for you. There's a 20-inch E-bike that has a design reminiscent of classic retro motorcycles, featuring a prominent LED headlight at the front.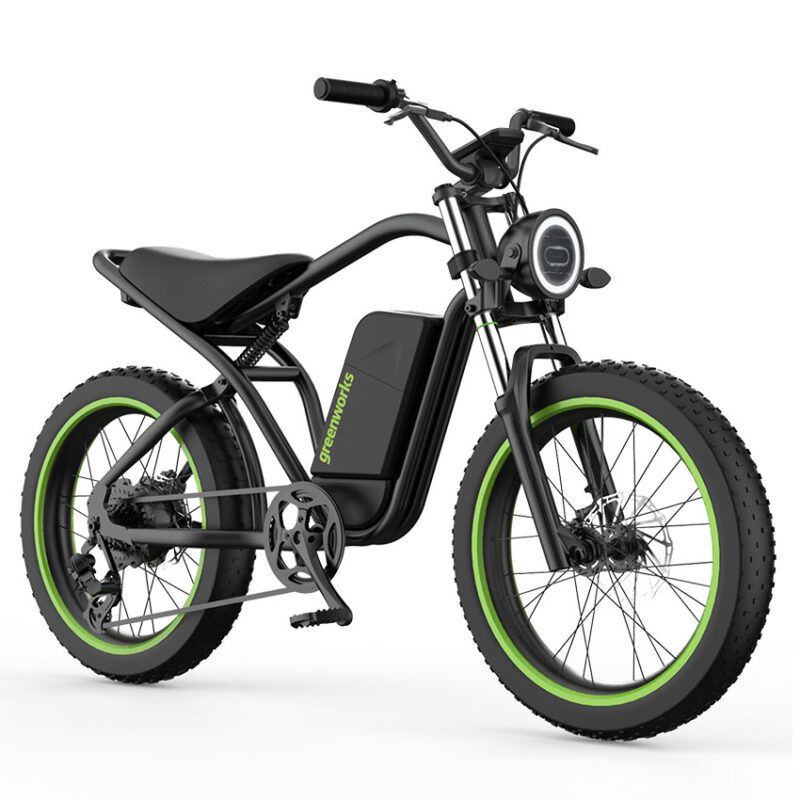 Looking for something more along the lines of mountain biking with your E-bike? You can hit the mountains with the new Greenworks 26-inch fat tire model. It has a front suspension that absorbs initial impacts, and the greater seat adjustment helps you get the perfect fit.
Wrapping up the bike sector, the larger-wheeled 27.5-inch Greenworks E-bike is a more commuter-friendly option that eliminates the need for gas or diesel. Plus, you can avoid road traffic if you live in an area that has a good bike path or sidewalk to ride on.
Greenworks is also expanding to offer E-scooters. The one we have a photo of is a 48V model, but there are rumors of 24V, 60V, or even 80V battery options so you can use the same batteries for your lawn care as you do for your E-scooter.
Greenworks Indoor, Outdoor, and Doorbell Cameras
Greenworks is also dipping into the home security market, developing a line of indoor and outdoor cameras. They have the ability to interconnect with up to 16 units to cover your whole home or yard. These cameras have night vision capability, remote pan and tilt functions, and two-way see and talk. You can also choose options with either fixed or rotating domes.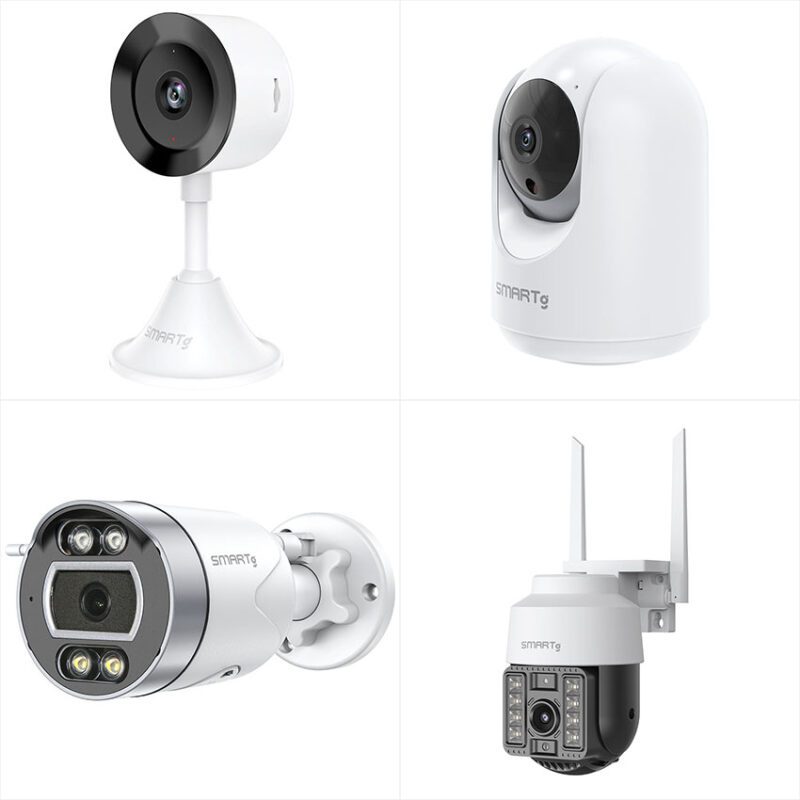 There's also a doorbell camera in the lineup. Like the other cameras, this one has night vision capability and two-way communications. However, like most video doorbells, there's no camera movement on this one.
Greenworks Robotic Vacuum
The Optimow robotic lawn mower has been available for some time, so making the jump to robo-vac seems like a natural step for Greenworks as they expand into the home technology market. This first-generation model features a 2-in-1 vacuum and mop system. For those of you who weren't impressed with the early days of autonomous robotic vacuums, we urge you to give this one a second look: Greenworks tells us that it can go up to 45 days before it requires you to empty the container!
Greenworks Life Power Hub Home Energy Storage System
Solar panels are becoming more and more popular every year on a consumer level due to their ability to save energy and reduce your electric bill. Greenworks is also stepping into this market with the Life Power Hub battery system, which takes your excess solar energy and stores it for later use.
Greenworks EV Smart Charger
Speaking of things that have gotten popular in the last few years, electric vehicles are becoming quite commonplace nowadays. The new Greenworks EV Smart Charger gives EV owners fast, affordable charging, and you can even integrate it with the Life Power Hub battery system to take advantage of the solar energy you're collecting.
You can use this charger with a wide range of EV manufacturers, including Tesla, BMW, Nissan, Ford, Kia, Mercedes, Chevrolet, Porsche, Honda, Fiat, and more. Plus, you're not required to pay a subscription fee just to unlock the full feature set like some manufacturers require you to do (cough, cough… Mercedes).
Greenworks 3-Port Stack-Rack Chargers for 24V and 80V Systems
For those using Greenworks 24V and 80V products, there are new 3-port Stack-Rack chargers on the way, too. These chargers get all three packs back to 100% charge in under an hour, giving you almost unlimited runtime when you cycle your batteries between your Greenworks tools and gear.
Greenworks 1.5kW Charger for Ride-On Lawn Mowers and UTVs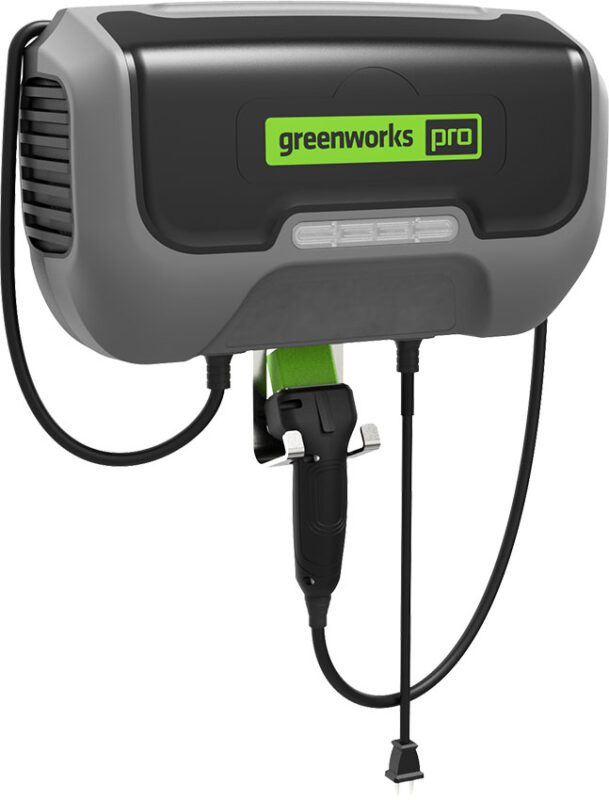 You can also charge your Greenworks Commercial riding mower or UTV with the new 1.5kW fast charger. Greenworks tells us it brings the battery from 0% to 100% in as little as 2 hours.
Greenworks Robotic Lawn Mowers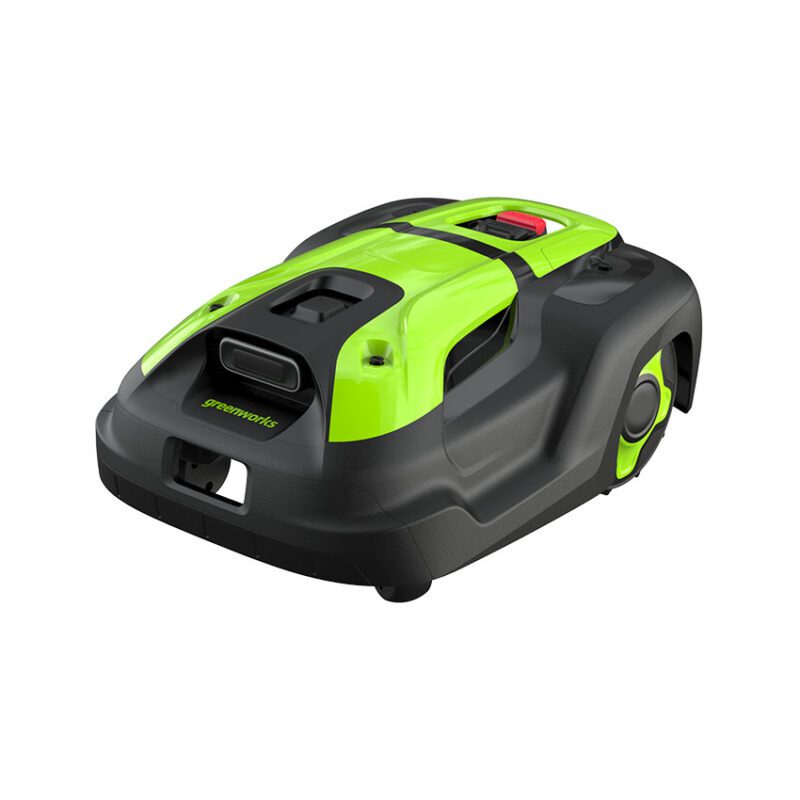 We mentioned the Optimow earlier when we discussed the robotic vacuum. With the Optimow line hitting its stride, now a new model comes to market. The Optimow AI RLM3 is a fully autonomous robotic mower designed to handle any weather condition. Greenworks tells us that it has line-by-line cutting that's accurate to an inch, and completely wire-free installation. Sign us up!
Which one of the new Greenworks tool and gear products are you most excited about? Let us know in the comments below!