The HART 40V Supercharge Mower Raises the Bar for Homeowners
In 2022, we got our hands on HART's 40V 21-inch Self-Propelled Lawn Mower, and we liked what we saw. But now, HART is raising the bar with a Supercharge designation, and this boosts performance while dropping recharge time. With that said, let's put the HART 40V Supercharge Mower to the test and see if it stands apart from the previous 40V design.
HART 40V Supercharge Lawn Mower Performance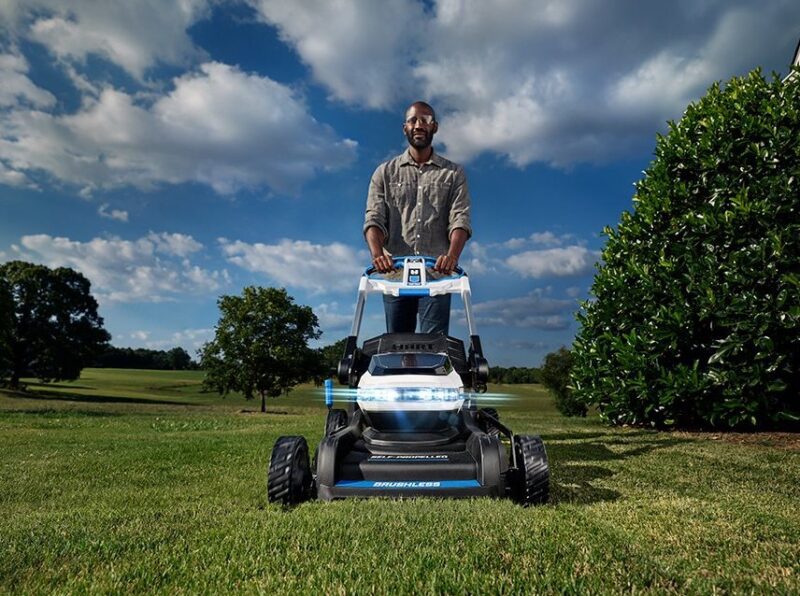 Model: HART HLPM061US
Cuts up to 3/4-acre per charge
21-inch deck width
Brushless motor
Power equivalent to 163cc gas mower
The HART 40V Supercharge Lawn Mower features a brushless motor that produces the equivalent of a 163cc gas-fueled model. According to HART, their last 40V 21-inch variation was capable of tackling up to 3/4 of an acre on a full charge.
The newer version has design features that make it every bit as powerful, and more.
HART Supercharge Design Notes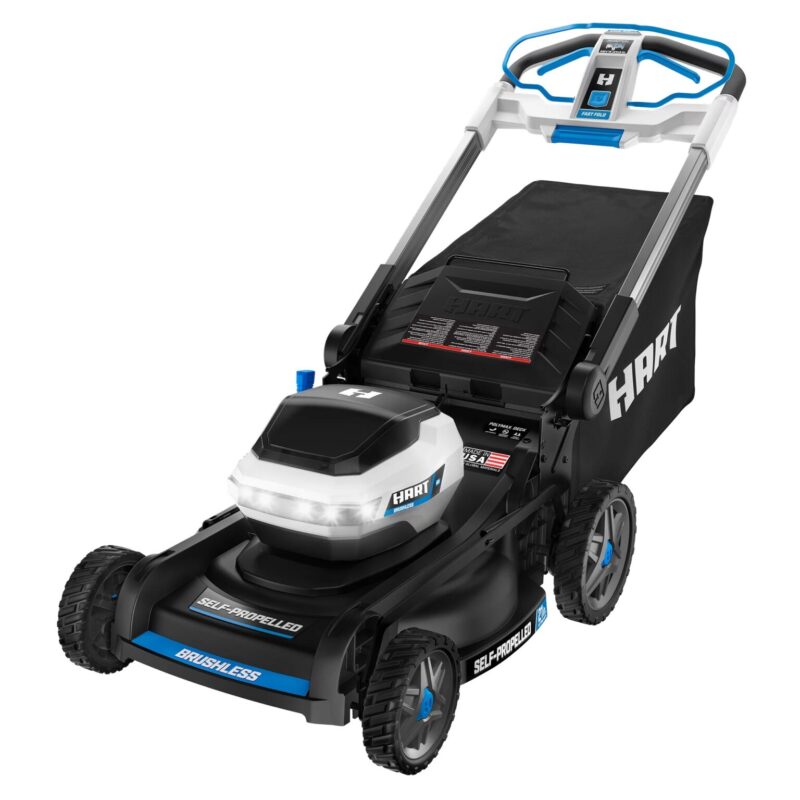 Dimensions (LxWxH): 39.8 x 22.8 x 17 inches
Weight: 89.5 pounds
3-in-1 grass disposal
Handles fold in for upright storage
Lightweight deck
Push-button start
1-inch to 4-inch cutting heights
2 active battery ports
LED headlights
The HART 40V Supercharge Lawn Mower sports a lightweight, corrosion-resistant deck, and that brings it to 89.5 lbs. It furthermore features 3-in-1 grass disposal, giving users bagging, mulch, or side discharge options.
You also have cutting heights of 1 to 4 inches, and this incorporates a single-point height adjustment lever near the battery compartment.
On the subject of batteries, there are two active ports; however, this one doesn't have automatic switchover. That means that once you run down one battery, you'll have to flip the key under the lid and restart the mower.
Still, there are convenient features wrapped in this machine, such as push-button start and LED headlights for mowing in dimly lit areas or during evening hours. When you finish mowing for the day, the handles fold in for compact, vertical storage.
HART 40V 21″ Supercharge Lawn Mower Price
This HART 40V Lawn Mower is available as a kit that includes two 6.0Ah batteries and a Fast Charger for $598 at Walmart. HART backs this product with a 5-year warranty on the mower and a 3-year warranty for the batteries.