Husqvarna's W520i Combines Commercial Performance and Battery Power
To say the least, gas prices are high, so it's not surprising that more lawn care Pros are making the jump to electric OPE every year. With good reason, too, since today's battery-powered solutions are either as good or better than their gas counterparts. And because we're naturally curious about the gear playing a role in this movement, we took a peek at the features behind the 20-inch Husqvarna W520i 40V Self-Propelled Lawn Mower.
Husqvarna W520i Self-Propelled Mower Performance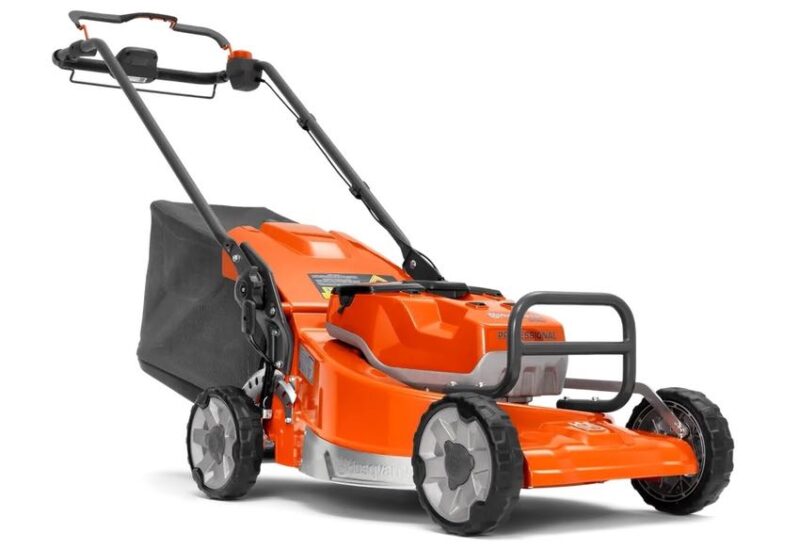 Model: Husqvarna W520i
Cutting width: 20 inches
Cutting heights: 1.5 to 4.5 inches
Rear-wheel self-propelled drive
Maximum forward speed: 3 MPH
Variable speed
With a 20-inch cutting width and a self-propelled drive system, commercial mowers like the W520i enable landscaping Pros to negotiate tight spaces and more easily conquer smaller lawns. What's more, this model gives you a cutting-height range of 1.5-4.5 inches, which accommodates a variety of grass types and weather conditions.
Husqvarna W520i Design
Wheel size: 8.3 inches
Aluminum rims with rubber tires
IPX4 rating
Weight: 91 pounds
Compatible with battery backpack
Supports 2x 40V batteries
Battery backpack option for increased runtime
Handle folds down for compact storage
In terms of design, the Husqvarna W520i features a double-battery slot that supports two 40V batteries. It's also compatible with a Husqvarna battery backpack (sold separately), which you can use to extend runtime. As a bare tool, this mower weighs 91 pounds, and has an aluminum deck for added durability.
It also has a sophisticated control center and LCD screen for controlling the self-propel speed and modes. That screen also gives you direct feedback on remaining battery charge levels.
Note: The Husqvarna W520i made the list in our Best Battery-Powered Lawn Mowers article for 2023. Check out our other picks!
As for handling, the W520i comes with 8.3-inch, aluminum-rimmed wheels and rubberized tires designed to help you maneuver over any terrain. Furthermore, this model's IPX4 rating protects it from splashes, so you can work in wet or dry conditions.
Finally, the folding handlebar breaks down for compact or vertical storage.
Husqvarna W520i Self-Propelled Lawn Mower Price
Geared toward professionals looking for a battery solution, this lawn mower retails for $1,299.99 as a bare tool. Husqvarna backs it with a 3-year bumper-to-bumper consumer warranty. You can search for a local dealer or find it online through several retailers.