Top-of-the-Line Kubota Riding Mowers Zero In on Productivity
When it comes to commercial ZTs, productivity is the core objective. Achieving that goal depends on power and performance. That's where the flagship ZD and F series models in the Kubota riding mowers line have trained their sights.
So, without further ado, let's have a closer look.
ZD and F Series Performance and Design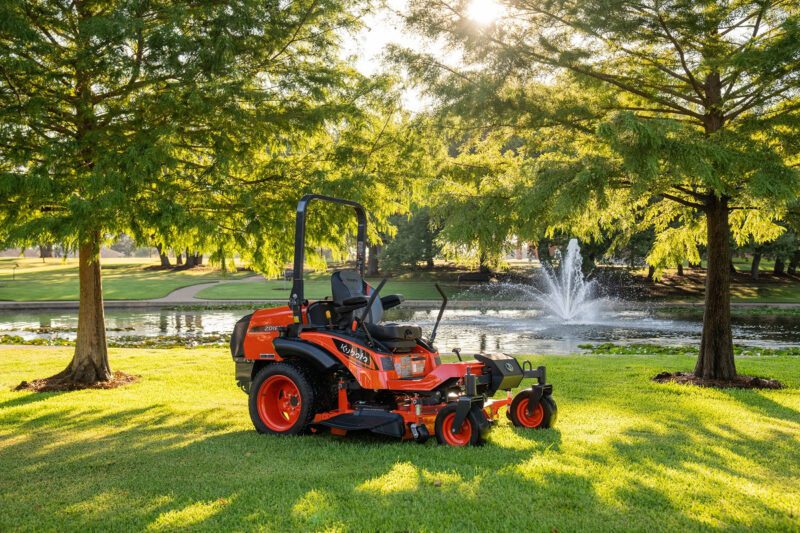 Kubota ZD Series Zero-turn Mower
Model: Kubota ZD1611
30.8 hp
Common Rail System fuel injection
60- to 72-inch cutting width
Air-ride suspension seat
12V device charger
Leading off the ZD Series is the ZD1611 Kubota riding mower. Its heart is a diesel engine that puts out over 30 hp.
Notably, this engine runs with the Kubota Common Rail System, an electronically controlled, direct fuel injection system that gives you cleaner emissions. According to Kubota, this engine also gives you more power, torque, and better overall performance.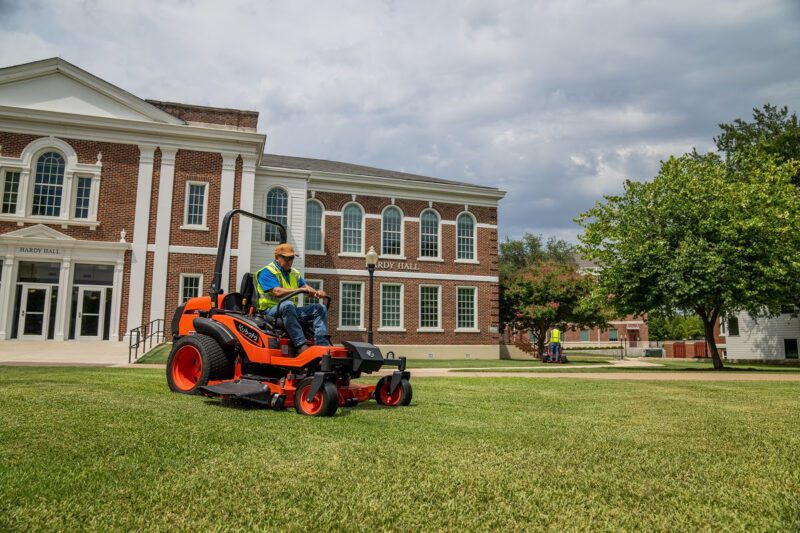 And when they talk about productivity with this model, they mean it. This Kubota zero-turn comes in three deck-size configurations: A 72-inch side-discharge mower, and 60- and 72-inch rear-discharge mowers.
Furthermore, the manufacturer points out some comfort facets that make this the leader in zero-turn Kubota riding mowers. For example, this model features a push-button adjustable air-ride suspension seat with reclining and lumbar support.
Finally, there are some additional features that are worth mentioning (you might even call them "amenities").
One of them is the 12V outlet located in the cup holder. So while you mow, you can charge and use a device. And if you have Bluetooth capability with ear protection comparable to the 3M Work Tunes Connect, you can rock out as you work (crank up some Hendrix).
Kubota F Series Riding Mower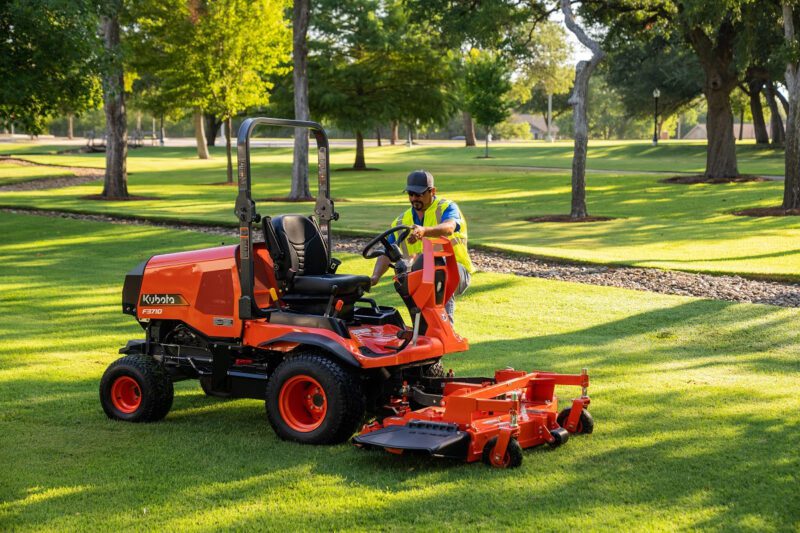 Model: Kubota F3710
36.9 hp
Common Control Rail System fuel injection
Array of front-mounting attachments
Adjustable high-back seat
Now we turn our attention to another flagship member of the Kubota riding mowers family–the F3710 front-mount mower. What's more, we should note that the most important words in its name are front and mount.
This model is a true work-horse tractor: We're talking about the farm setting, college campuses, and parks. With the array of front attachments–which include a mower deck, grass catcher, snow blower, rotary sweeper, and debris blower–you've essentially got the Swiss Army Knife of tractors.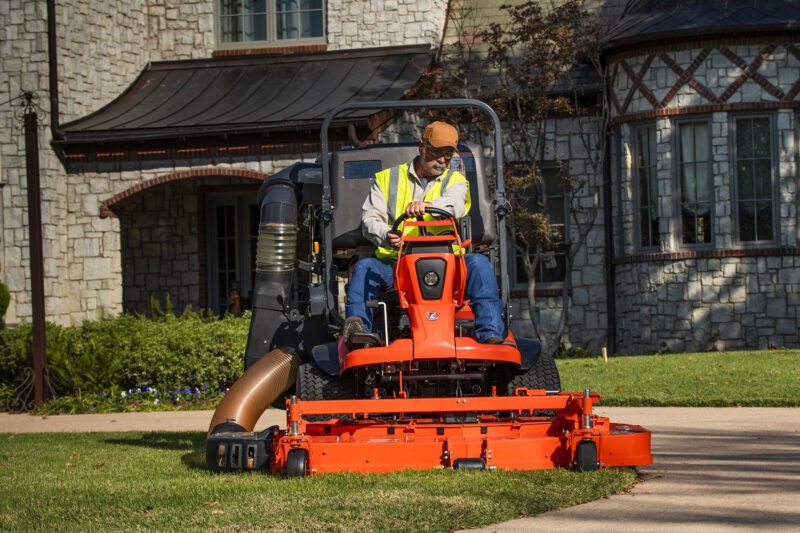 Like the 1611, the 3710's engine comes equipped with the Kubota Common Rail System. However, this one puts out almost 37 hp.
Moreover, it comes standard with an LCD screen that provides information like engine speed, fuel, Diesel Particulate Filter (DPF) level, an hour meter, and water temperature.
And because long hours are a strong possibility on this model, Kubota added a high-back seat with four separate adjustments for weight control, lumbar support, back angle, and armrests.
Flagship Kubota Riding Mowers Pricing
For info on these Kubota riding mowers' pricing, warranty, and availability, visit the KubotaUSA.com website .