Makita Brings Features and Technology to Its Battery-Powered 10″ Pole Saws
Makita isn't a newcomer to the world of pole saws, or outdoor power equipment in general, for that matter. And from what it appears, their designers made an effort to infuse the Makita 40V max XGT Battery-Powered Pole Saws with features and technology.
So, let's have a look at what makes this gear tick.
Makita 40V max XGT Pole Saws Performance
Chain Speed: 3,940 FPM (Both Models)
Run-time: 150 Cuts on Single Charge
A good place to start is with performance technology. Each model features Makita's Active Feedback-Sensing Technology (AFT), which electronically turns off the motor if the rotation of the attachment is suddenly forced to stop.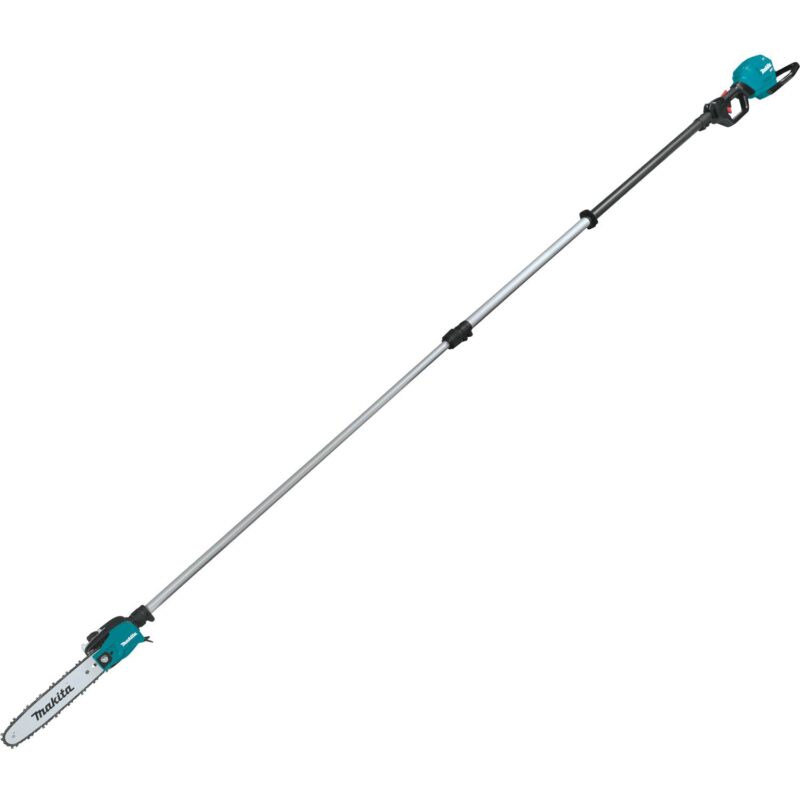 With respect to speed and punch, Makita's brushless battery-powered motor operates at the equivalent of a 35cc gas-fueled unit. However, the manufacturer states that their battery models are up to 30% faster than their gas counterparts.
This translates into chain speeds of 3,940 FPM.
Regarding run-time, the 4.0 Ah battery allows for up to 150 cuts on a single charge. Precisely how long that is will vary, but given the number of cuts Makita advertises, it's likely a fairly long period.
Makita GAU01Z and GAU02Z Design Features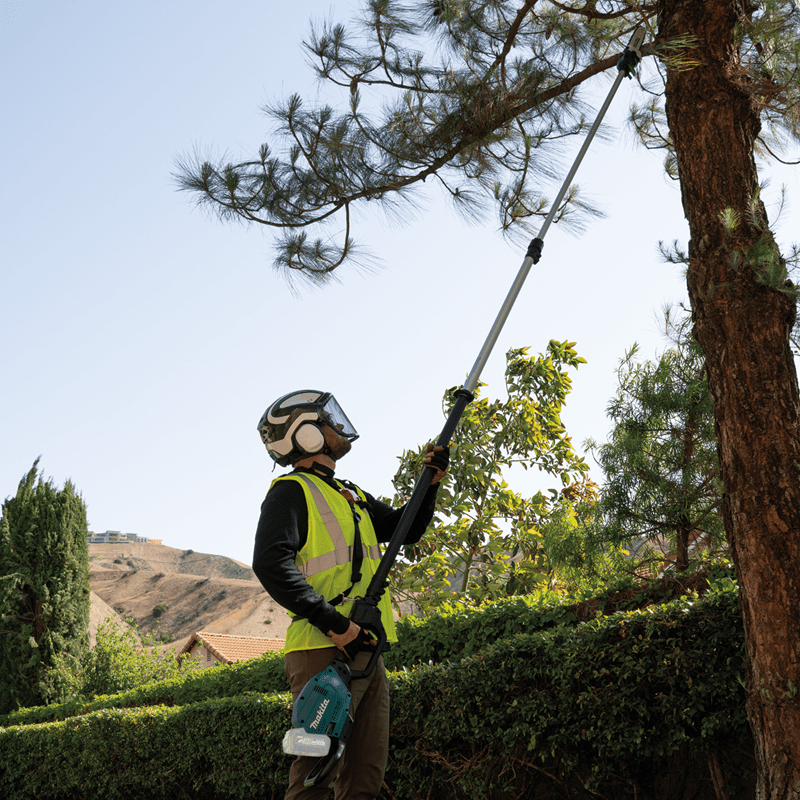 Models: Makita GAU01Z (8′ Pole), GAU02Z (13′ Pole)
Pole Lengths: GAU01Z (8′), GAU02Z (9'–13′)
Power Source: 40V max XGT Lithium-Ion (sold separately)
Bar Length: 10 inches (both models)
Weight: 13.9 lbs. (8′ w/ battery), 17.6 lbs. (13′ w/ battery)
Both variations of the Makita 40V max XGT Cordless Pole Saw have a number of design features, many incorporating proprietary technology. Let's begin with XGT and what Makita says it can do.
Based on their explanation, the system itself achieves the optimum power required for heavier load applications without affecting run-time. These products are one-battery solutions intended to produce better balance and the ability to endure challenging environments.
On that note, the 8′ and 13′ units furthermore have durability elements that include Extreme Protection Technology (XPT) for enhanced dust, water, and weather resistance, and an IPX4 rating.
There is also a translucent bar oil tank with a large opening meant to aid in adding oil and keeping the bar properly lubricated. And, again, these features appear on both models.
Additional Features
Lateral chain tensioning w/ single stud
Tool-less chain tensioning
Among other features worth noting on these models include a branch hook for pulling trimmed branches from trees, and lateral chain tensioning with a single stud for efficient chain retention.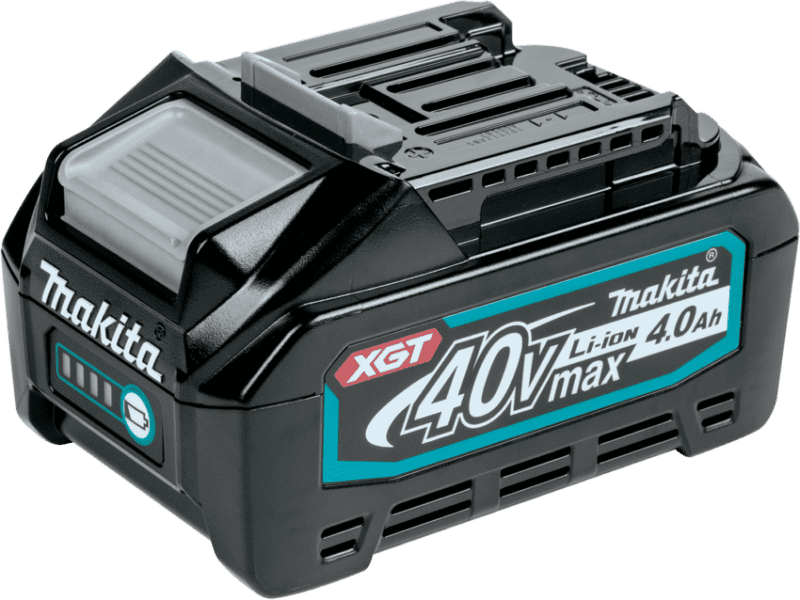 Makita 40V max XGT Cordless Pole Saws Pricing
As bare tools, the Makita 8′ and 13′ models sell for $419 and $554 respectively, while the 40V max XGT 4.0 Ah Battery (BL4040) goes for $199. Makita backs its pole saws with a 3-year warranty.