Move air in the other direction with the Ridgid Cordless Leaf Blower
The odds are you know about Rigid's shop vacs. Within that sub-species of indoor and outdoor power tools, they're probably among the best. Well, if you don't already know this, they also make outdoor power equipment that moves air in the other direction. We're talking about the Ridgid R01601B cordless leaf blower, which is part of their 18V OPE lineup.
How about we give it a spin and see if it can run with the competition?
Editor's Note: Survey the landscape. Check out our look at the Ridgid 18V outdoor line.
Ridgid Cordless Leaf Blower Performance
Max Air Volume: 510 CFM
Blowing Force: 8.0N (high), 12.8 (turbo)
Runtime: 15 min. 12 sec. (high), 10 min. 6 sec. (turbo)
Noise Level: 68dB (high), 72dB (turbo)
Let's start off with one of the most important facets of any blower, and that's power. This Ridgid cordless leaf blower puts out an airflow of 510 CFM, and for a residential model, that's about right.
More specifically, we measured a force of 8.0 Newtons on high, then kicked it into turbo and got 12.8. In our estimate, that makes this a nice piece of gear for clearing your drive and pathways after a mow; even sticks and other light debris.
Nevertheless, we should note that this was while using the kitted 6.0Ah lithium-ion pack.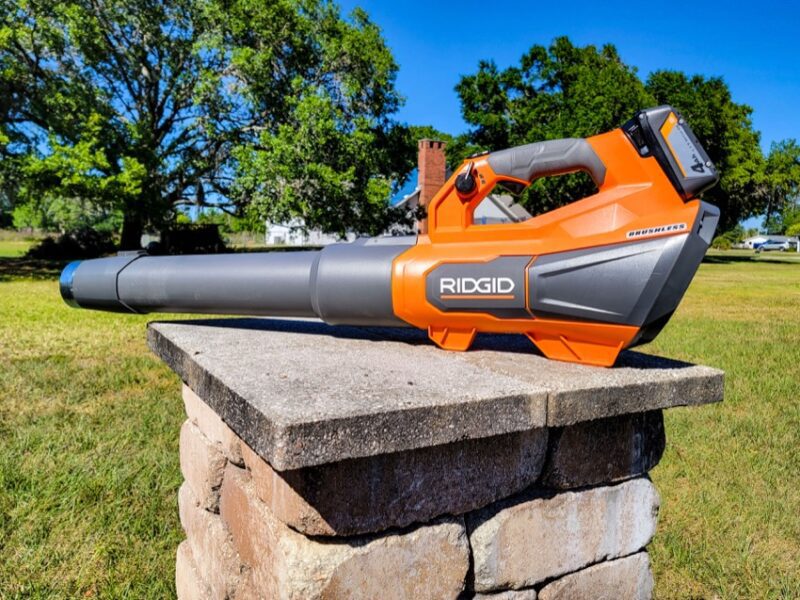 Should you buy the tool alone and run a 4.0Ah, you're looking at roughly the same results, but with a runtime of just 4.5 minutes on turbo. And for us, that's when it heated up and shifted into thermal shutdown mode.
The lesson, in this case, is that you're not wasting money going with one of Ridgid's more advanced batteries. However, if you do choose the standard pack, use turbo sparingly.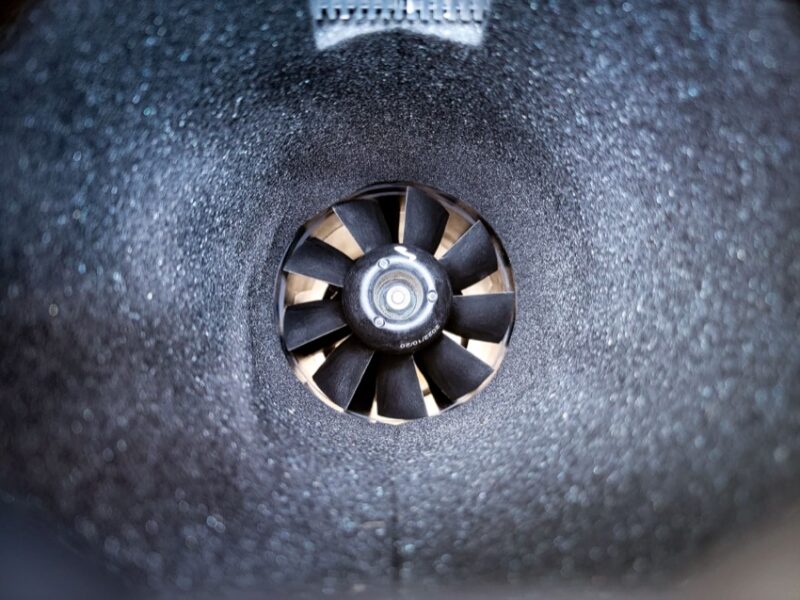 Furthermore, this Rigid cordless leaf blower is really quiet; what you might call a "dusk-to-dawn" model. (For your neighbors' sake, don't attempt the latter. We're speaking figuratively here, and any debris can wait until sunup.)
In our test, we got 68dB on high and 72dB on turbo.
Ridgid R01601B Cordless Leaf Blower Design
Model: Ridgid R01601B
Power Source: Ridgid 18V battery
Weight: 5.5 lbs (bare), 7.0 lbs (with 4.0Ah battery)
Length: 34 in.
The R01601 weighs 5.5 pounds as a bare tool and 7 pounds with the battery.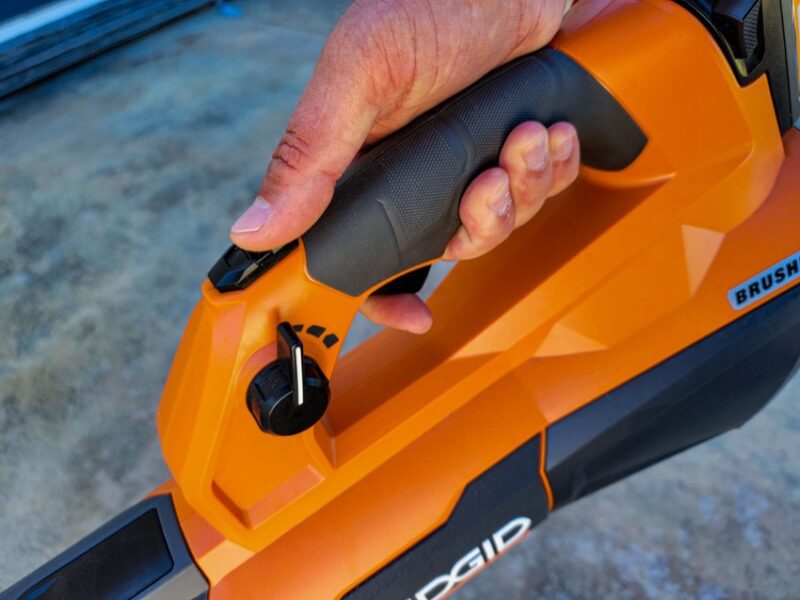 As for handling, the grip was nice thanks to a textured rubber overmold that helps in keeping a firm grasp. In terms of your trigger, you've got a single-finger, variable speed along with a thumb-controlled turbo switch and a cruise control dial.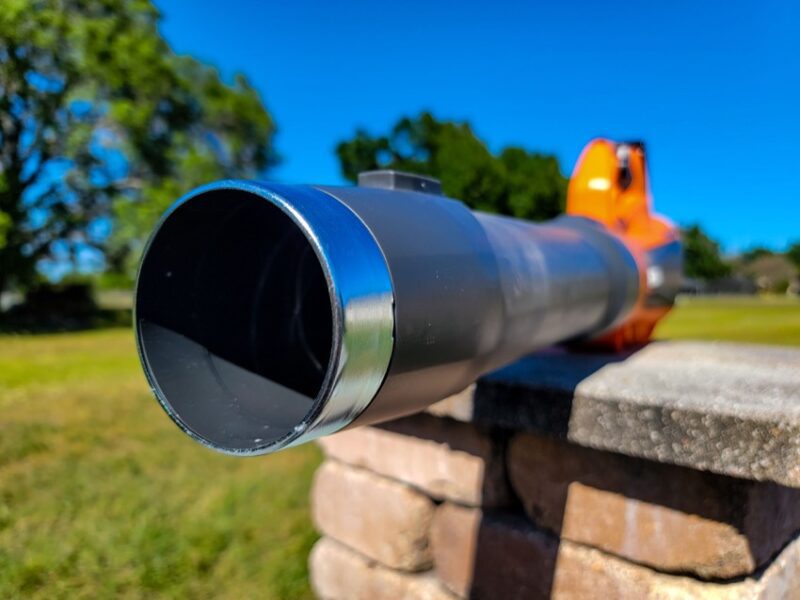 Moreover, it includes a removable concentrator nozzle with a metal ring for scraping up stubborn debris–a handy feature.
Additional Features
Compatible with all Ridgid 18V batteries
Ridgid Cordless Leaf Blower Price
Ridgid's battery-powered leaf blower sells for $189 as a bare tool and $249 as a kit that includes a 6.0Ah Max Output battery and charger. Both come with their standard Lifetime Service Agreement.
The Bottom Line
The Ridgid Cordless Leaf Blower is a good option for driveways and sidewalks. You'll move leaves, small debris, and grass clippings without any trouble.
That said, Rigid's design team needs to boost those runtimes. All the same, you won't go wrong taking a serious look at this 18V solution.