Ryobi has announced that it is, once again, expanding its already extensive line of cordless solutions. With more than 85 models in its lineup, the company has unveiled one more: the Ryobi 40V HP Stick Edger.
Ryobi 40V HP Stick Edger Performance Features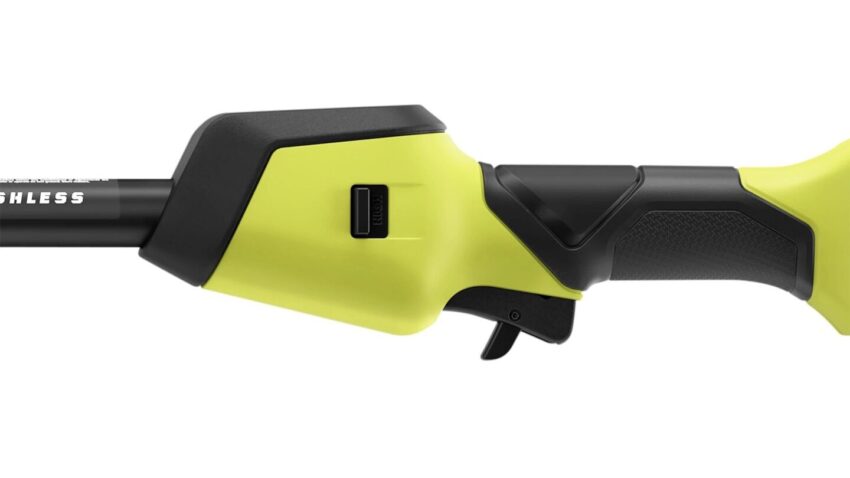 On the operative side of things, the Ryobi RY40780VNM stick edger has a variable speed trigger and a 2-speed switch, enabling users to adapt their usage to the task at hand. To further tailor the edger's performance, the operator can adjust the depth between 0.5″ and 2.25″ with a single-point height adjustment.
Ryobi's team has thrown a front handle into the design for control and maneuverability, while a blade indicator helps manage cut accuracy.
To assist the Ryobi stick edger with blade changes, designers added a spindle lock to make the process quicker and easier.
Variable speed trigger and 2-speed switch
Adjustment Depth: 0.5-2.25 in. with a single-point height adjustment
Ryobi RY40780VNM Design
Model: Ryobi RY40780VNM
Blade: 8 in.
Battery: 40V 4Ah Lithium-ion Battery
Charger: 2X Faster Charging, Charges in 60 Minutes
Weight: 13.3 lbs.
In terms of the power source, this edger is part of the Ryobi 40V System, using a 4Ah Lithium Battery. According to Ryobi, this battery offers 70% more power than previous models.
What's more, the edger's battery is compatible with the same platform as the other members of the 40V HP fleet. And the edger has an LED gauge to monitor the battery level while working.
The 40V HP Stick Edger comes with a Fast Charger, too. Ryobi notes that this unit replenishes the battery twice as fast, charging it in less than 60 minutes.
So, what does the battery drive?
This model edges with an 8″ blade guided by a 5″ rear wheel. And Ryobi claims that this model has increased torque, yielding gas-level performance.
Ryobi 40V HP Stick Edger Price
The edger retails for $359. Ryobi backs this product with a 5-year tool warranty and a 3-year battery warranty.
It will be available at Home Depot this Spring.