Stihl's Cordless FSA 135 R Breaks Barrier Between Battery Power and Pro Market
Battery-powered equipment has been big with homeowners for some time now. Of course, the consumer isn't cutting a variety of lawns all day, every day, either. Indeed, this has long been the commercial community's hangup with cordless gear–many Pros simply don't feel they get the same performance out of battery-driven equipment. But we want to see if the Stihl FSA 135 R string trimmer has any chance of changing that opinion.
Stihl FSA 135 R String Trimmer Performance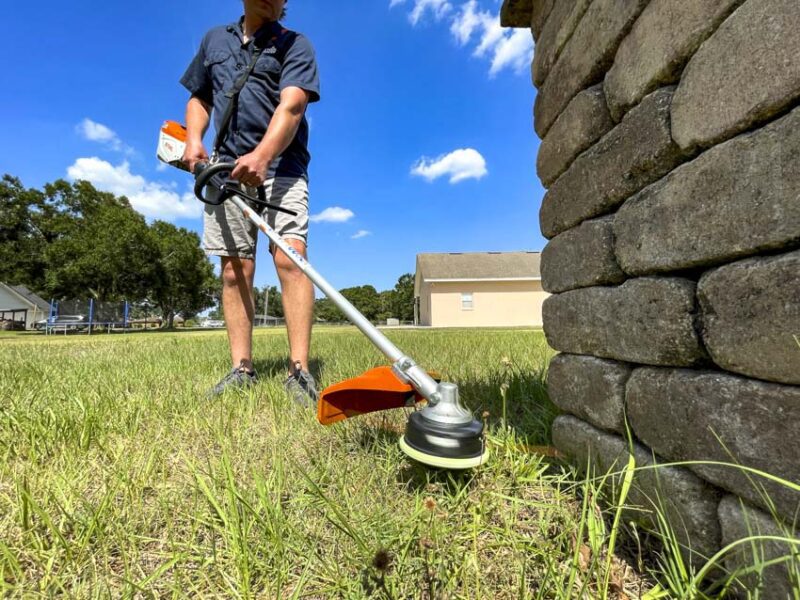 Power Source: Stihl 36V battery (AP 300 recommended for weight)
No-Load Speed: 5900 RPM
Runtime: 45 minutes
Cutting Swath: 16.5 in.
Line Diameter: 0.095-inch
The fact is that many brands claim to produce battery-powered string trimmers with commercial capability. While much of this is open to interpretation, we think that the trimmers in the 135 series really are Pro quality.
They match up with the FS 91/91 R on the gas side—commercial string trimmers with 28.3cc engines.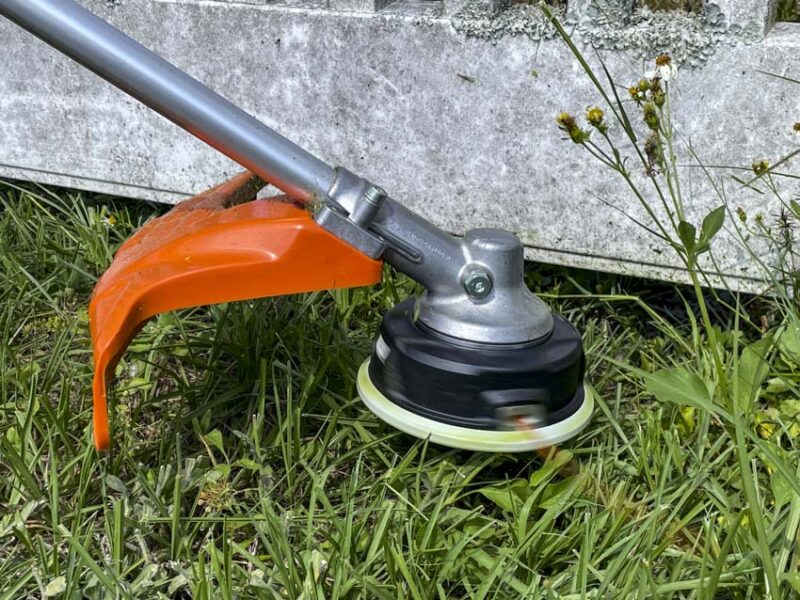 And like their gas counterparts, these battery-powered trimmers have a 16.5-inch cutting swath and work best with 0.095-inch line. What's more, Stihl's brushless motor has a top speed of 5900 RPMs, making it easier to tear through heavy growth.
The FSA 135 R includes a quick-load trimmer head for faster line changes compared to a traditional trimmer head. Feed the line through the eyelets, then twist the bump feed mechanism clockwise to load the line.
It can also handle grass-cutting blades (230-4, 230-8) or Stihl's brush knife (250-3) for larger foliage and debris.
When it comes to runtime, you should generally expect to get about 25-45 minutes from an AP 300 battery. During our tests, we ran the FSA 135 R with the AP 500 8.8Ah battery for 34 minutes and 45 seconds on high. Even though that's not quite what the FS 91 R gets on its 24-ounce tank (just over an hour), it's still on par with what we anticipate in the cordless realm.
Additionally, this model has three speed settings for greater control over runtime, letting you tailor power consumption according to need.
Stihl FSA 135 R String Trimmer Design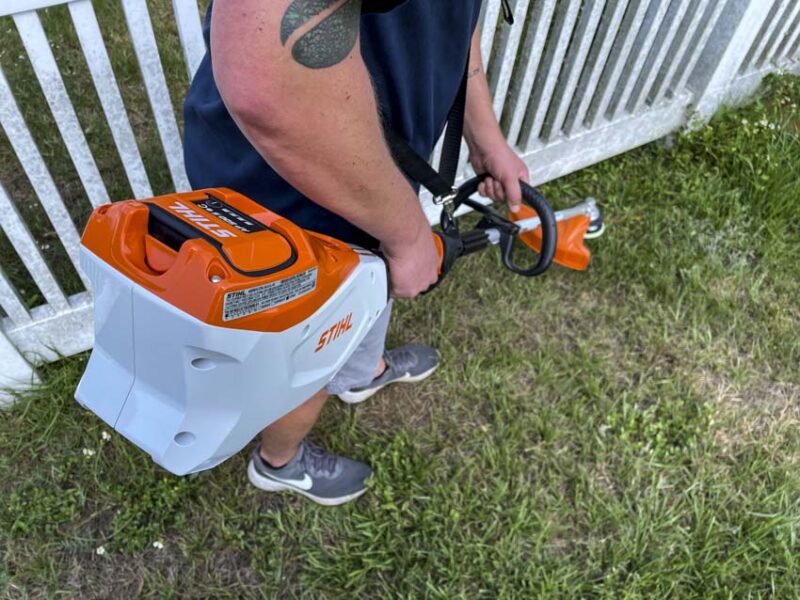 Motor Type: Brushless
Shaft Length: 74 in.
Bare Weight: 11.4 lbs (bare), 15.5 lbs (with AP 500 battery)
Regarding weight, the Stihl FSA 135 R string trimmer isn't exactly light. It's 11.4 pounds bare, and the AP 500 battery adds another 4.1 pounds, making it 15.5 pounds total.
How does this compare to its gas-powered equivalent? The FS 91 R weighs just over 14 pounds with a full tank of gas and oil.
Nonetheless, you can lighten the FSA 135 R by using the smaller AP 300 battery.
Ergonomically, this trimmer feels a lot like the Stihl FS 56 and was easy to maneuver around landscaping and other obstacles during our testing. Also, the forward D-handle grip is adjustable, and for added comfort, Stihl includes a padded shoulder strap.
As for operating the trimmer, you control its three-speed brushless motor with a thumb switch located on the handle. However, making quick speed changes was a bit difficult because of the switch's location. In particular, we found that the switch rubs against your hip while you're trimming.
But you can sidestep this little design hiccup. Release the trigger while keeping the safety switch depressed, and then cycle to your desired speed.
Additional Highlights
Polymer housing
Onboard air filter
Weather-resistant design
Stihl FSA 135 vs FSA 135 R
The difference between the two models is minimal.
The 135 R features a standard D-handle. The 135 comes with a bicycle handle. The brushless motors, shafts, and performance are the same.
Stihl FSA 135 R Price
The Stihl FSA 135 R string trimer retails for $409.99 as a bare tool, and Stihl offers several battery and charger combinations to suit your needs. They back this trimmer, batteries, and chargers with a 3-year warranty for residential use and a 2-year warranty for commercial use.
The Bottom Line
First off, the Stihl FSA 135 R string trimmer has plenty of power for tackling tough overgrowth. Likewise, it has other nice features, such as the three speed settings, which give it more versatility than traditional trimmers.
Overall, this tool is a great battery-powered option for consumers, prosumers, and Pros alike.
We know you're hungry for more, and we have plenty of it! Find out which models made our top 10 best string trimmers list!