Deere Expands Its Heavy-Duty Lineup With Their 4 Series
Based on appearances, John Deere may seem largely focused on their riding mower line. And in fact, they are, as we've pointed out in our tour of the X350 lawn tractor. However, that doesn't mean they've forgotten about their heavy-duty equipment–models like the John Deere 4075R Compact Utility Tractor.
Let's go through the features to see what they've put together.
John Deere 4075R Performance/Design Features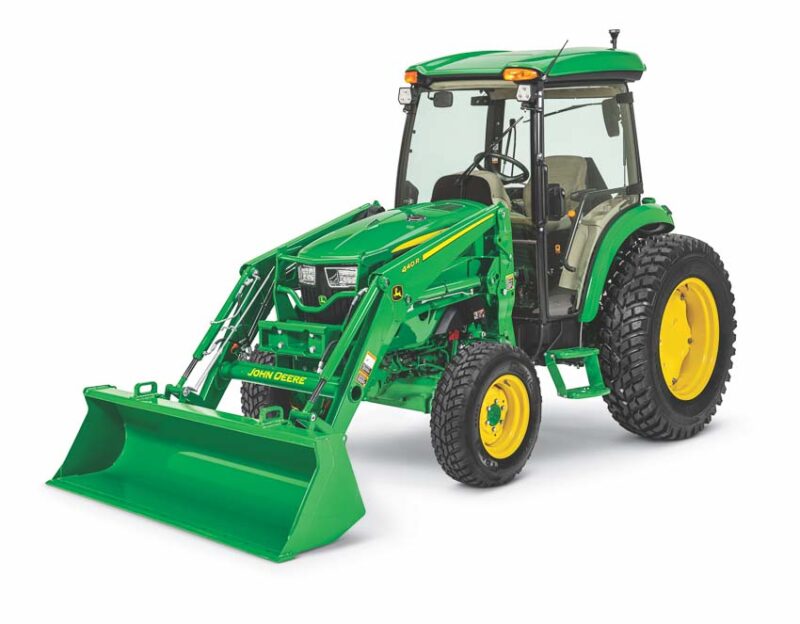 According to the manufacturer, the John Deere 4075R is a full-on upgrade to their 4-series compact utility tractors, giving the lineup a boost in everything from power to operating features. As Deere describes it, they've equipped the 4075R to tackle jobs for customers in the commercial snow removal and large-property owner markets.
So, on paper at least, does it have what it takes to fulfill their needs?
Well, in terms of power, this iteration of their 4-series compact utility tractor has an engine that puts out 75 horsepower. Combined with a heavy-duty front axle, you should get solid performance.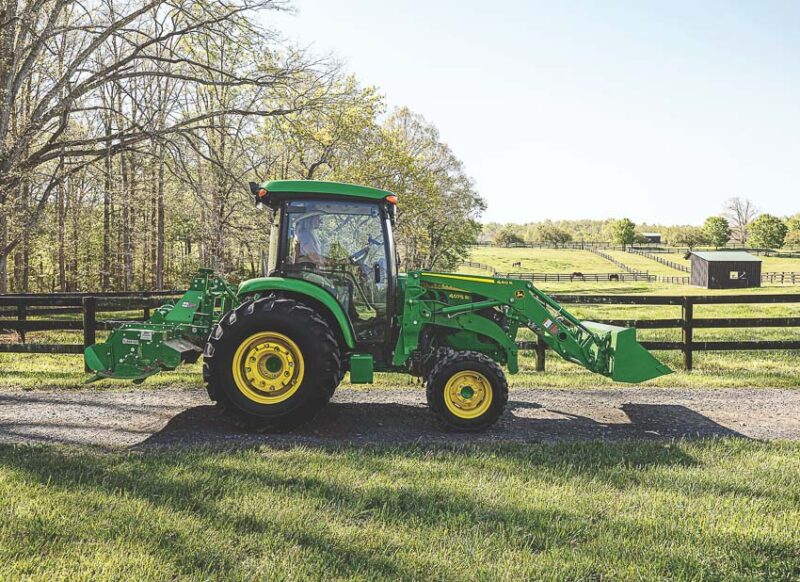 Model: John Deere 4075R
75HP Engine
LED work, beacon, and headlights
Windshield wipers
Electrohydraulic rear hitch
Bluetooth radio
Of course, there's a lot more to this compact beast than power alone.
Indeed, the John Deere 4075R's features are pretty operator centric. This includes the ease and extent of control, as well as comfort.
For example, on the convenience side of things, the 4075R comes with an electrohydraulic rear hitch control for simple–yet precise–operation and repeatability during rear-implement applications.
And speaking of control, Deere didn't neglect the all-important matter of visibility. Each of the 4R-Series tractors includes lighting enhancements, such as LED headlights, LED work lights, and an LED beacon light option for cab models.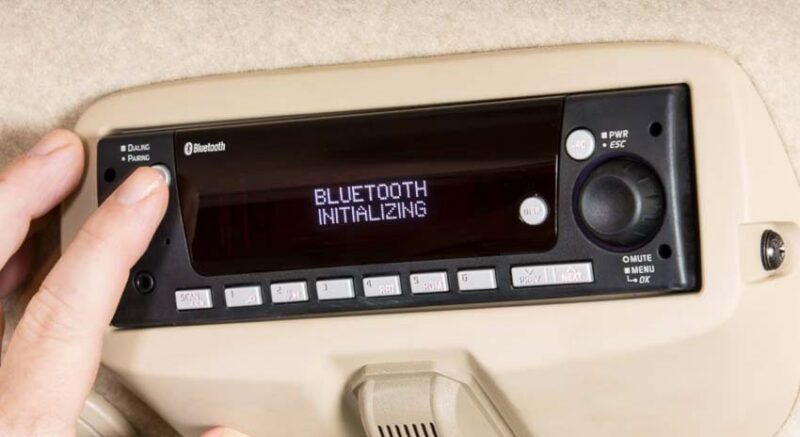 But go on and admit it. What you really want to know about is comfort, or more appropriately, "creature comforts."
The John Deere 4075R isn't without them. For instance, the 4R-series cab models have features like Bluetooth radio.
John Deere 4R-Series Compact Utility Tractor Price
The John Deere 4075R retails for $68,049. You can visit their website to find a dealer or to order online.