Winter is here, and with it, the sheer and unbridled joy that comes from keeping your driveway and sidewalks clear from ice and snow. Obviously, that last sentence is steeped in sarcasm. But, the truth is that, with the right equipment, winter chores don't have to bum you out too badly. Consider the newest edition of the Toro Power Max HD 1028 Snow Blower (38806). This commercial-grade snowblower clears a 28″ wide, 21.5″ deep swath, and it can throw snow up to 45′ away. With a 302cc 4-cycle OHV Toro Premium Engine and a variety of other user-friendly features, the new Toro has the power and performance to make winter work a bit more enjoyable.
Toro Power Max HD 1028 Snow Blower Highlights
Toro has specially tuned their 302cc, 4-cycle engine for snow blowing applications. It provides unmatched governor response and years' worth of optimal, dependable performance. The Power Max Snow Blower includes a heavier front end with a drift breaker and 1/2″ cast iron skids to help chew through the thickest of snow drifts.
Toro also included their Power Max Anti-Clogging System. Where other snowblowers require users to manually limit snow intake to prevent the blower from clogging, the Toro Power Max HD 1028 Snow Blower self-regulates snow intake while maxing out the impeller speed. Plus, Toro designed this blower with a commercial-grade auger gearcase, designed to handle extreme stress and eliminating the need for shear pins. Power transfers from the gearcase to the 14″ serrated auger You get more powerful performance while spending less downtime unclogging the unit.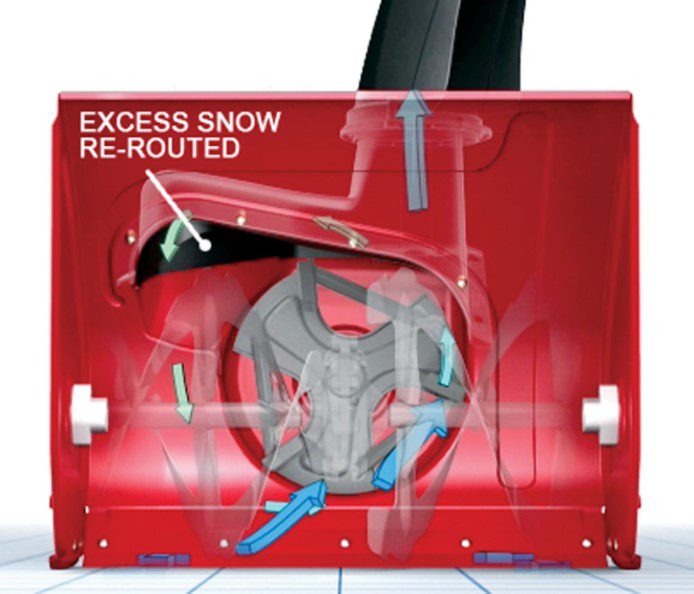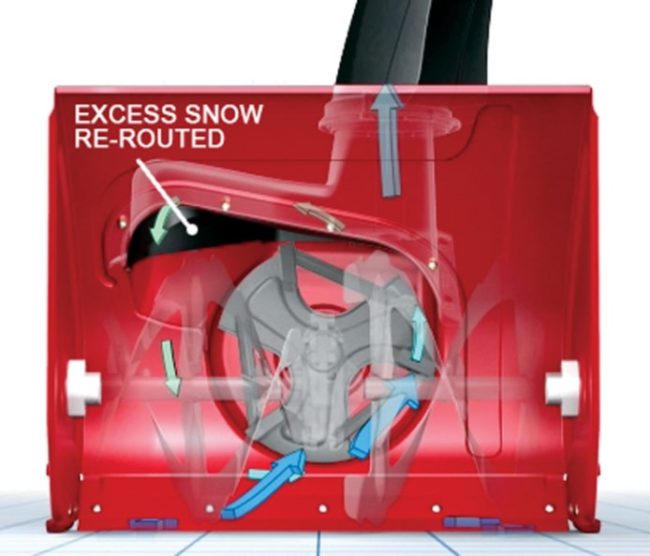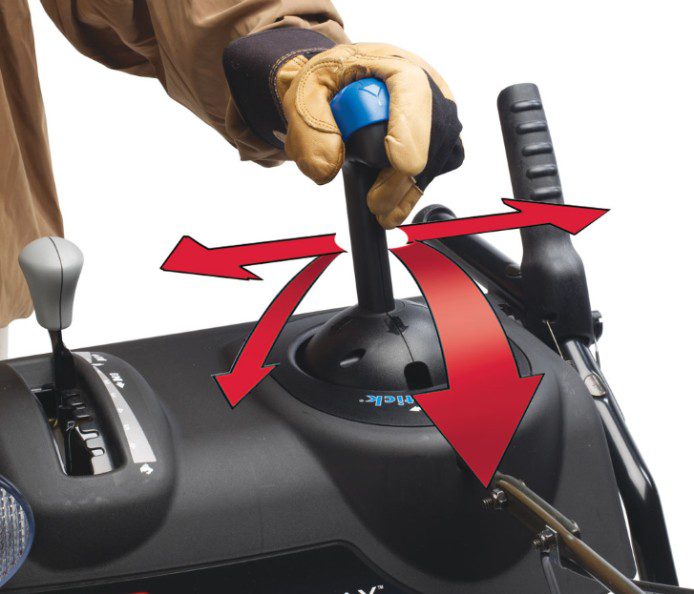 User-friendliness and accessibility are at work in a big way here as well. The Toro Power Max  includes a Quick Stick Chute Control which allows single-hand changing of the direction of the throw. Toro also designed this blower with an electric start system. Hand-warming, locking control handles keep hands warm while allowing for one-hand operation of the steering controls. Power steering comes standard, and with 16″ tires, controlling this machine should be a breeze.
The Toro Power Max HD 1028 Snow Blower retails for around $2,099.00. It comes with a 3-Year Limited Warranty against defects in materials and workmanship. The chute, deflector, and Anti-Clogging System are guaranteed for life since Toro has made them from a special rust-free, cold-weather material that stays durable to -104° F.
Toro Power Max HD 1028 Snow Blower Features
Toro Premium 4-cycle OHV Engine
Quick Stick Chute Control
Power Max Anti-Clogging System (ACS)
Commercial-Grade Auger Gearcase
Power Steering
Extra-Large 16″ Tires
Large 14″ Serrated Auger
Locking Control Handles
Electric Start
Hand Warmers
Sub Zero Material – Guaranteed For Life
Heavy-Duty, 1/2″-Thick, Reversible, Cast Iron Skids
3-Year Limited Warranty
Toro Power Max HD 1028 Snow Blower
Auger System: 14″ extra large serrated auger Power Max Anti-Clogging System (ACS)
Chute Control: Quick Stick
Clearing Width: 28″ (71 cm)
Engine: Toro Premium OHV 4-cycle
Engine Displacement: 302cc
Fuel Capacity: 3.4 Quarts (3.2 L)
Ignition: Electronic
Lighting: Headlight: Standard
One-Hand Interlock: Standard
Scraper: Adjustable
Skid Shoes: Cast-Iron
Speeds: 6 Forward, 2 Reverse
Starter: Electric Start
Throw Distance: Up to 45′ / 13.5 m
Tires: 16″ (41 cm)
Weight: 269 lbs. / 122 kg
Warranty: 3-Year Limited, 1-Year Commercial; Deflector, Bypass, Chute Warranty Guaranteed for Life
Model Number: 38806
MSRP: $2,099.00
For more information about the Toro Power Max HD 1028 Snow Blower, click here .