The HART Heated Blanket Helps You Kick Old Man Winter In The Teeth
Even in Florida, we get our fair share of cold snaps in the winter months. The HART cordless 20V heated blanket gave us some reprieve from this year's chilly season. Now that we're on the tail end of winter we wanted to walk you through it.
Using the HART 20V Cordless Heated Blanket
3 heat settings
Up to 6 hours of runtime
Wind and water resistant
Washer and dryer safe
Runs on any HART 20V battery
While electric blankets aren't a new concept, using a battery as opposed to a cord is more of a novel concept. HART's version measures 54 x 60 inches and uses polyester on both the inside and outside sections.
On the outer shell, there's a slick, wind- and water-resistant weave.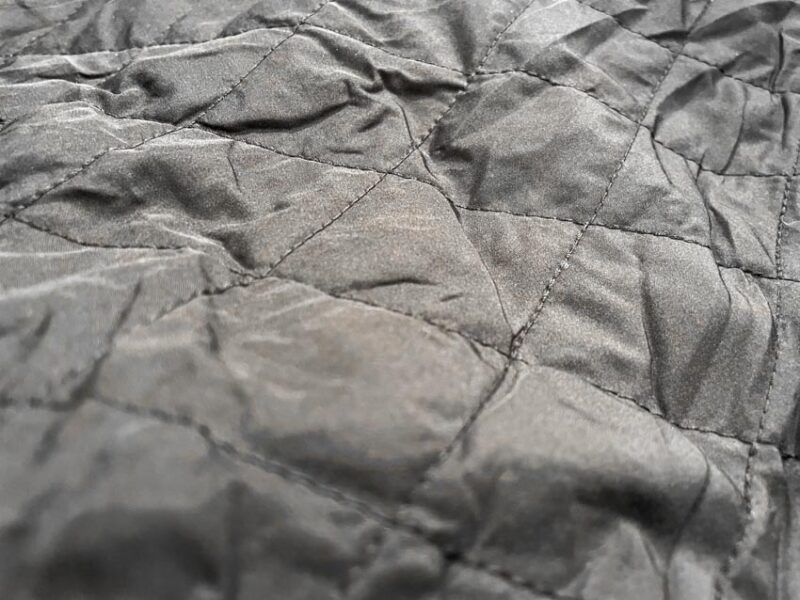 As for the inner shell, there's a fleece layer that provides insulation and comfort.
For this blanket, you can use any HART 20V battery to power the carbon fiber heating elements that run throughout the blanket. There's a zipper pouch that holds the battery and power source adapter in the upper corner. The adapter also includes a USB port so you can charge your phone using the same 20V battery. It goes without saying that using that USB port will affect your overall runtime.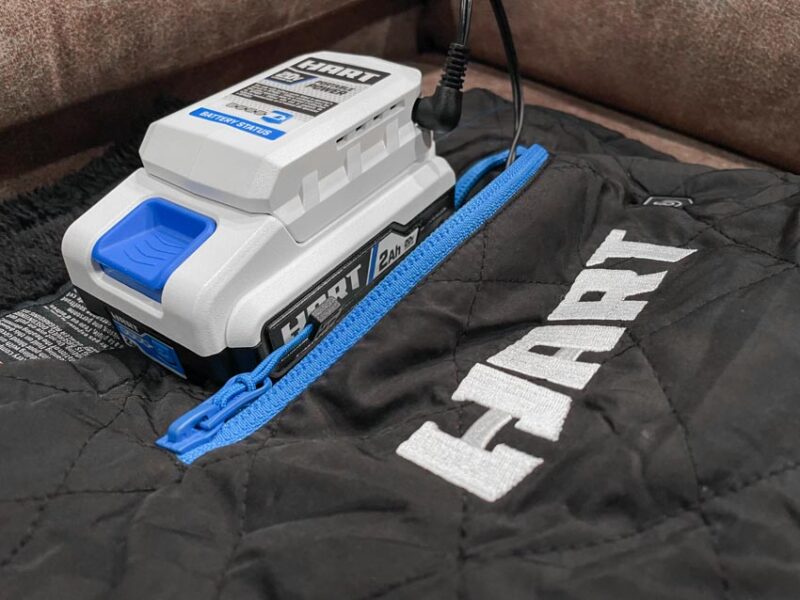 How Much Heat Does it Provide?
So, how much heat can this blanket provide? You actually get three levels to choose from. Pressing and holding the power button turns the blanket on, and you can press the same button to cycle through the modes. To turn the power back off, simply press and hold again.
The method we found to work best when using it inside was to kick the heat up to high for the initial warmth, and then turn it off until we started to get chilly. When using the blanket outside, we did the same thing but turned the heat to medium or low depending on the temperature.
Don't be afraid to take this blanket outside, either. It's water-resistant, as well as washer and dryer safe, so if it gets a little dirty or picks up the smoke smell from your campfire, simply throw it in the laundry with your other polyesters.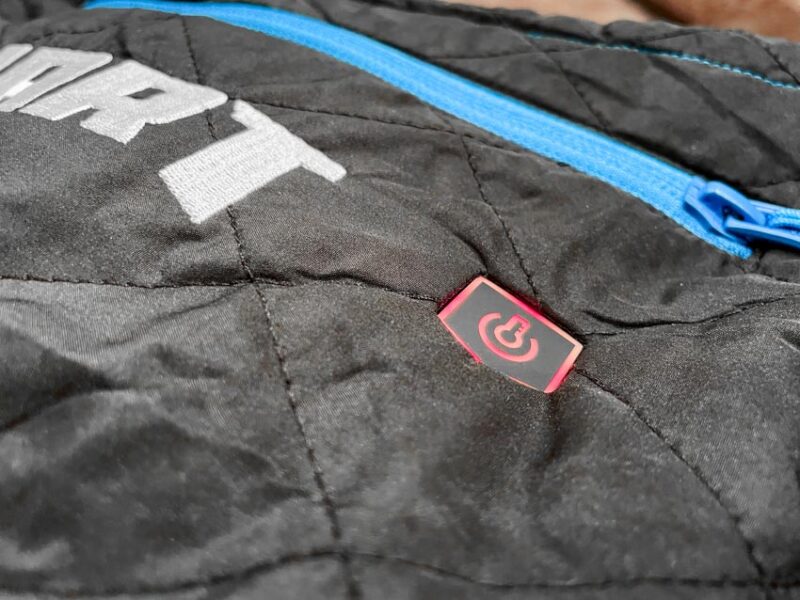 HART 20V Cordless Heated Blanket Price
You can pick this blanket up at Walmart, along with other HART products. It comes as a kit with a 2.0Ah battery and charger for $179. HART backs your purchase with a 3-year warranty. While you're shopping, check out HART's heated jacket lineup, too.
The Bottom Line
The HART 20V heated blanket cements itself as a nice addition to your other cold-weather gear. It's a warm, comfortable solution that's great for a chilly night by the fire pit, a camping trip, or just sipping hot chocolate inside the comfort of your home. It's happy inside or out, and it's easy to clean in a jiffy.