We all know EGO for their battery-powered outdoor equipment, and with good reason. They've been a leader in cordless technology across the vast spectrum of landscaping and lawn maintenance tools for quite some time. However, as the old saying goes: "All work and no play makes Jack a dull boy." Clearly, this is a mantra the folks at EGO embrace, which explains the introduction of their 56V Mini Bike (MB1505-2).
To be sure, this vehicle was quite the spectacle at their unveiling event, which we attended while at this year's Equip Expo in Louisville, KY. Here's a peek at the performance and design features that will make the fun possible.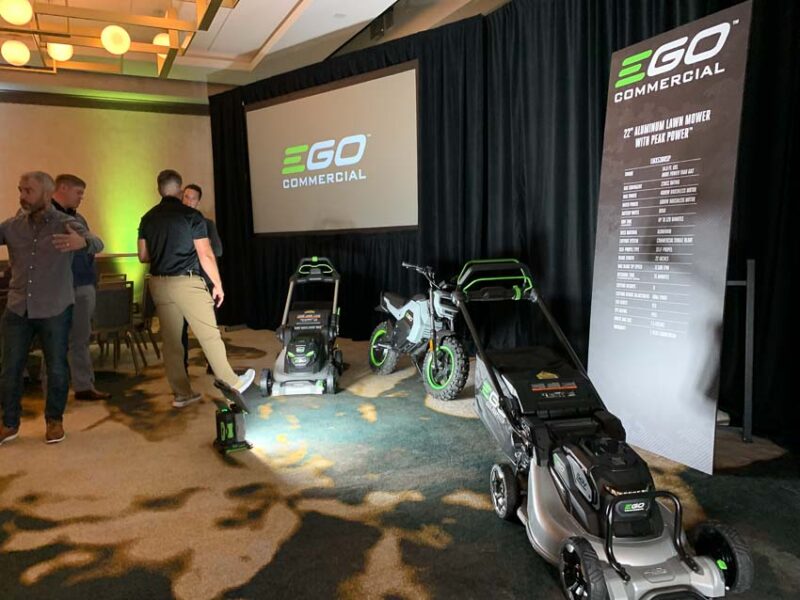 EGO 56V Mini Bike Performance Features
Although EGO faces stiff competition from manufacturers like Razor, the MB1505-2 is an impressive debut. At the heart of this hog is a brushless hub motor and two 56V (7.5Ah) ARC Lithium batteries. Together, they provide plenty of torque. The result is fast, quiet acceleration without the stink of a 2-cycle fuel mixture.
Specs
Model: EGO MB1505-2
Battery: (2) 56V (7.5Ah)
Max speed: 28 mph
Max range: 20 miles
Specifically, EGO tells us that this 56V mini bike can hit top speeds of 28 mph. Furthermore, its two batteries will give you a 20-mile range on a single charge.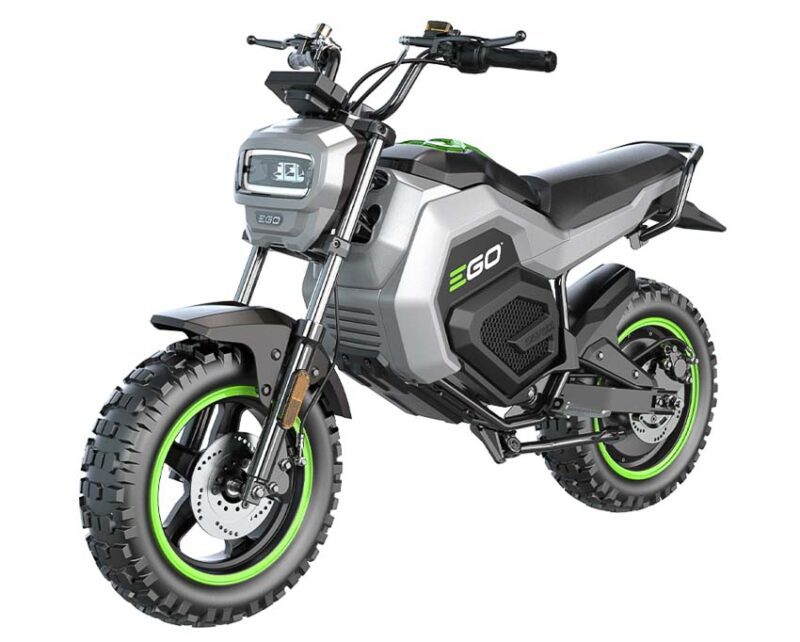 In terms of operation, the bike comes equipped with three driving modes so that you can customize your ride. These include ECO, Normal, and Sport with parental controls.
Finally, a digital display enables you to monitor speed, range, and the bike's current settings.
EGO 56V Mini Bike Design
A few design features bear mentioning.
First, EGO made sure to give this bike a suspension system that supports the front and back. Moreover, the MB1505-2 has dual hydraulic disc brakes that should provide ample stopping power.
EGO MB1505-2 Price and Availability
EGO has not yet announced a price or release date for the 56V mini bike. Of course, OPE Reviews is on top of things, as always. We'll keep you apprised of further developments.
Visit EGO to browse other products that are new or coming soon!