As it stands, HART's product line is pretty expansive when it comes to outdoor tools. In fact, it's tough to think of any glaring gaps, particularly in manual solutions. As we said in our article on HART hand pruners, the simple tools are often the most important. That includes the HART garden rake series.
HART 16-Tine Gardent/Bow Rake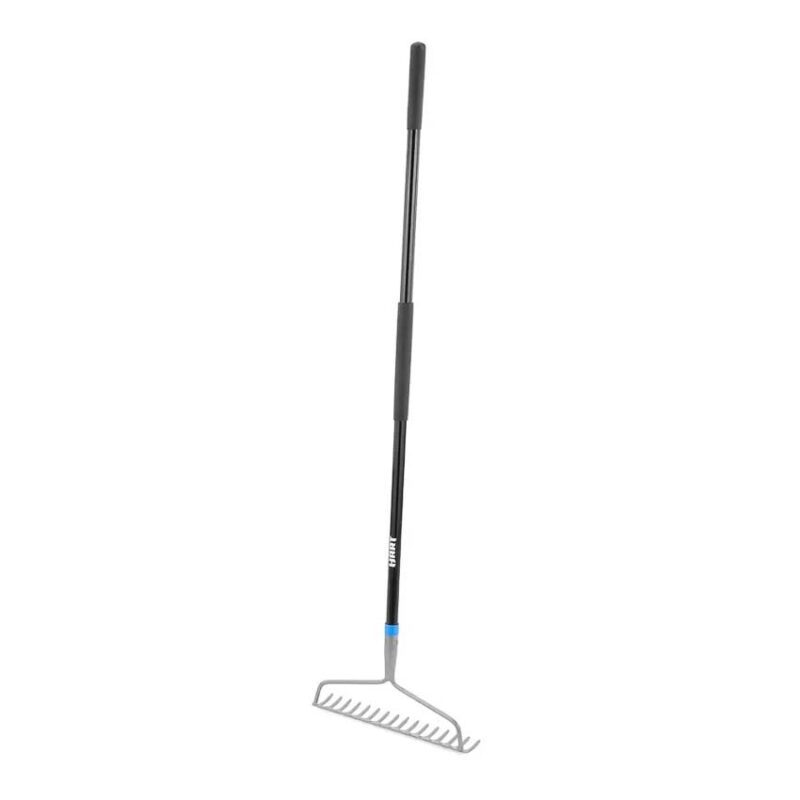 Model: HHGLRB1
Reinforced steel head and handle connection
Ergonomic grips
The first HART garden rake is the 16-Tine Garden/Bow model.
From the off, we're talking about an array of applications here. And as mundane as they may be, they're worth rattling off: Everything from spreading mulch and removing weeds to breaking up compacted soil, pulling out roots, and removing rocks from landscaping and vegetable gardens.
Furthermore, HART added a secondary grip for comfort and ergonomics, so kiss the blisters goodbye on those long workdays.
Price
This variation of the HART garden rakes retails for $29.94, and comes with a limited lifetime warranty.
HART 48″ 24-Tine Steel Lawn Rake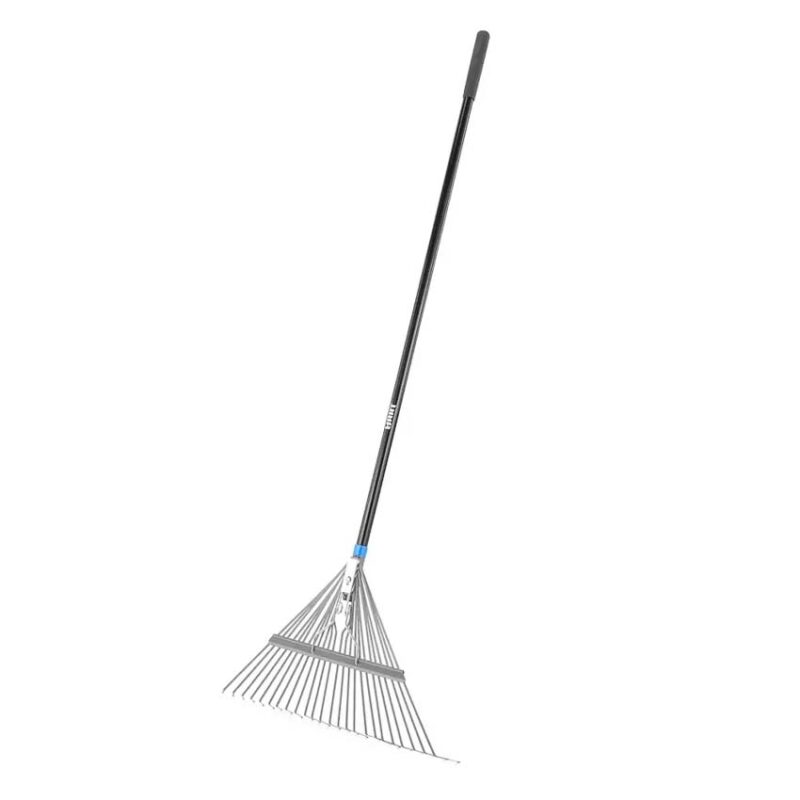 Model: HHGLRS1
Dynamic design w/ bolted head
Flexible coil spring
Fiberglass shaft
Next in the HART garden rake line is the 48″ 24-tine steel model. Whether or not you have a tractor or push mower with a mulching kit, there are almost always spots that require manual effort (against foundations and yard fences, tight areas in landscaped mulch beds, etc.).
In this case, the leaf rake is a solid option. And, especially if you're hitting the entire lawn with it, tines with a little bounce and bend, along with a flexible coil spring, are important. After all, you're not out there to tear out your grass.
Price
This rake retails for $24.94. Your purchase also includes a limited lifetime warranty.
HART 15-Tine Collapsible HART Garden Rake
Model: HHGLRS2
Adjustable tines & handle
Collapses to 8″ wide for easy storage
Extends up to 63″ long & 25″ for full-size rake
HART garden rake number three has a few customizable features. The adjustable tines should be useful, and the shaft also seems nifty.
Additionally, the HHGLRS2 is collapsible for efficient storage.
Price
This model sells for $19.94 and carries a limited lifetime warranty.
HART 30'' Clog-Free Poly Leaf Rake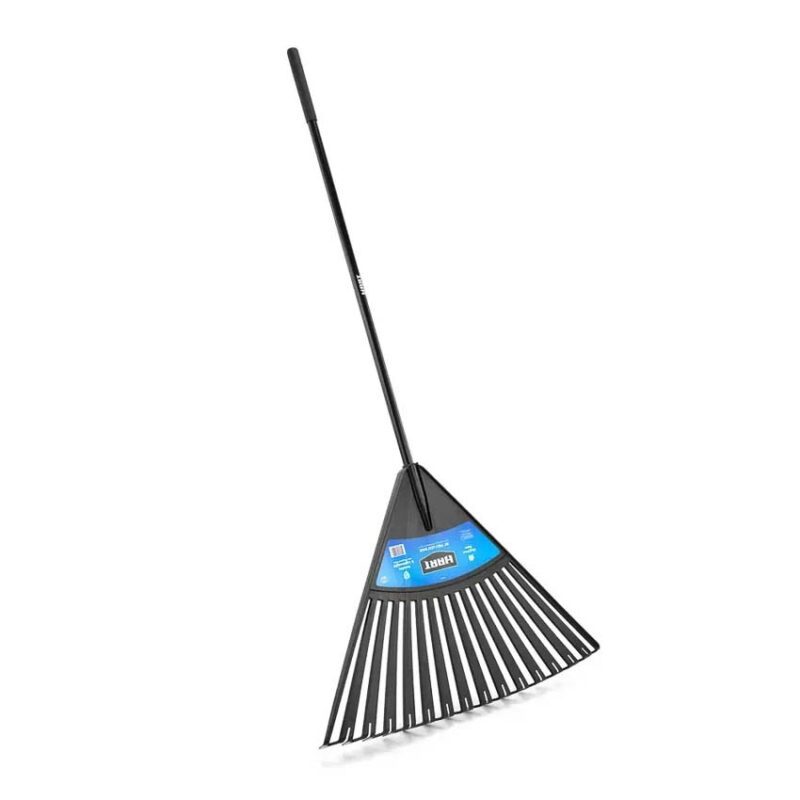 Model: HHGLRP1
Clog-free tines
Fiberglass shaft
30″ raking capacity
The 30'' Poly Leaf model is the last in the HART garden rake series. You might be wondering, "Poly?" Well, it refers to the poly-plastic head.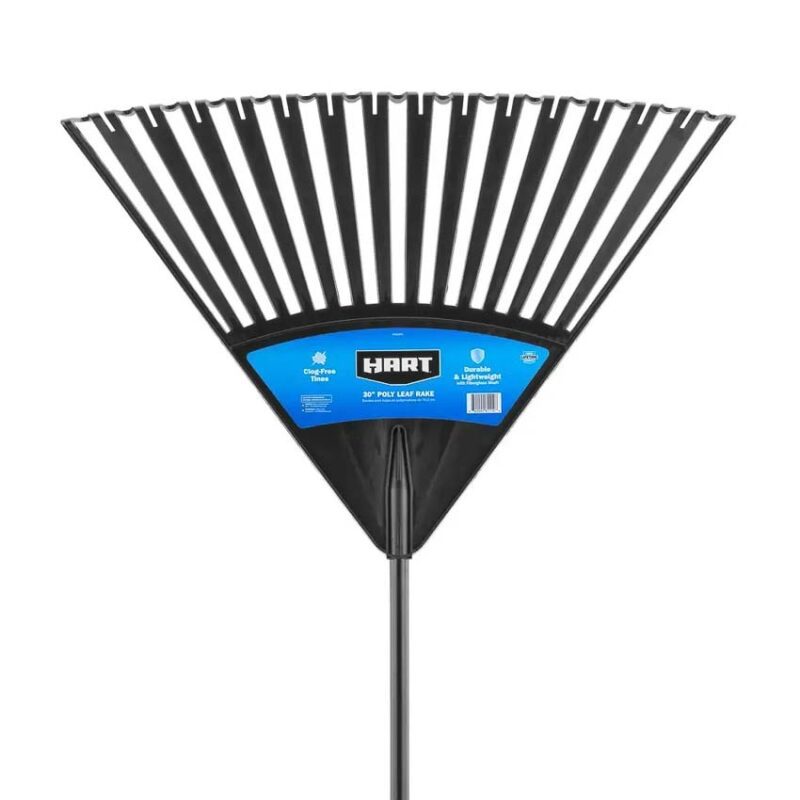 But the tines are the distinctive parts. Look closely, and you'll notice that none of them has a space that runs the full length of the head. This keeps the leaves from building up on the rake's business end.
Price
This HART garden rake retails for $24.94 and, like the others, includes a limited lifetime warranty.