Most landscaping projects have a high return on investment, and installing flower beds can be well worth the cost. But who needs an excuse to cultivate beauty in their front yard? Start planning today by exploring the cost to install flower beds, and how to install them the right way.
Introduction to Flower Bed Installation
The cost of flower bed installation varies depending on several factors, and you can save a lot of money by doing it yourself. Depending on the size, professional installations cost between $800 and $3,000. Before starting, learn more about the basics of flower bed installations and the importance of great planning and design.
The Basics of Flower Bed Installation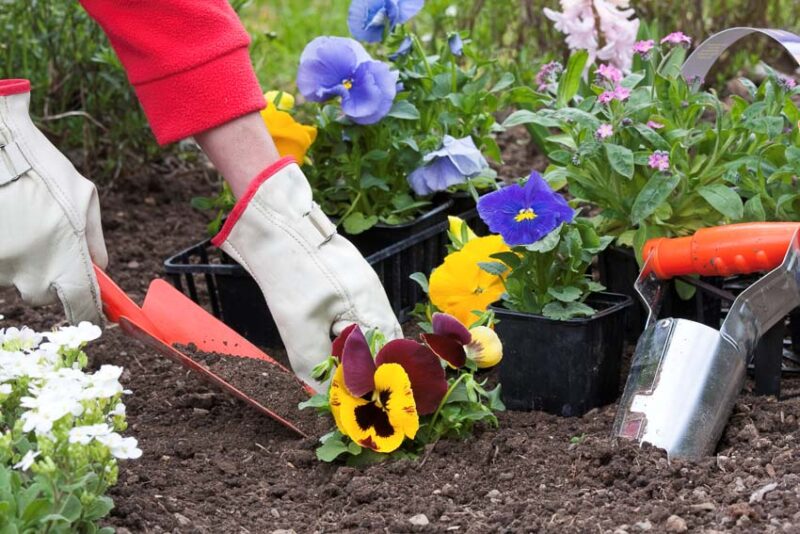 Generally, you can categorize flower beds as either border plantings or island plantings. Border plantings are situated against houses, fences, sidewalks, or driveways. As their name suggests, island plantings are in the middle of an open area, usually a lawn, and can be viewed from all sides.
Either way, you can raise your flower bed or keep it level with the rest of your yard. Some flower beds, like landscape berms, sit higher to create a dramatic effect or block wind.
You plant other types of flower beds in rain basins, which are depressions in your landscape that create microclimates.
Different Types of Flower Beds
There are a lot of different types of flower beds that you can plant to add beauty and visual interest to your yard. Consider these flower bed ideas:
Informal
Formal
Raised flower beds
Moon garden
Cutting garden
Wildflowers
Butterfly garden
Cottage-style flower bed
Importance of Planning for Flower Bed Installation
The type of flower bed you choose is limited only by your imagination. Mix and match shrubs, perennials, and annuals, and use different colors and textures to make your flower bed attractive.
Careful planning will be the key to your success in choosing the location, size, and plants. Research the plants you are using, and be sure to plant tall species in the back or middle and shorter flowers along the edges.
If you plan on using landscape lights or drip irrigation for your flower bed, planning ahead for those systems is a good idea.
Factors Affecting the Cost of Flower Bed Installation
The size of your flower bed is the most significant price determiner, but several other factors will influence the overall cost of your project. The complexity of your flower bed, the choice of plants, edging materials, and soil preparation will all play a role in determining the final price.
Size and Complexity of the Flower Bed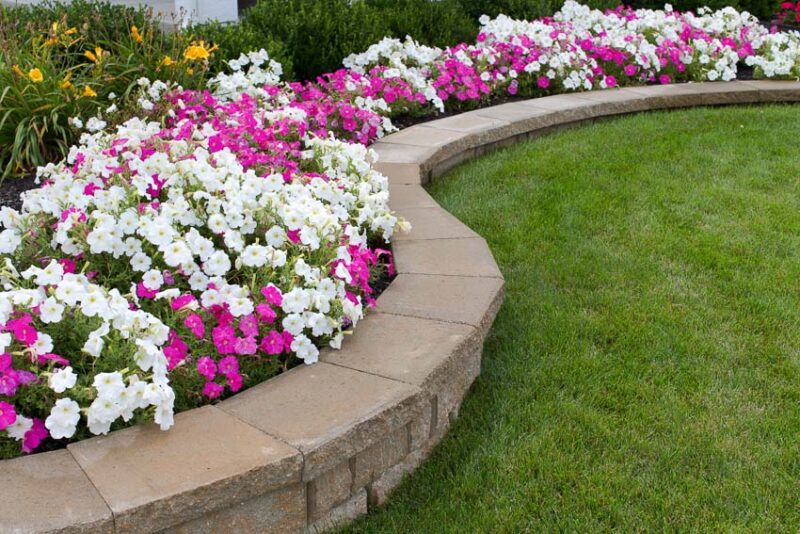 The average cost of installing a flower bed varies considerably depending on the size and complexity of the design. Simple shapes are easier to install. Complex designs take longer to install, and the materials could cost more.
Most flower beds are 3 feet to 5 feet wide, but they can be any length. Common shapes for flower beds include squares, rectangles, circles, ovals, oblongs, and organic shapes.
Formal gardens use straight lines and square or rectangular shapes, while informal flower beds use curvilinear shapes and lines.
Depending on the complexity of your design, you may need to hire a professional, which will add to the cost of installing your flower bed. Most professional landscape designers charge $50 to $150 per hour, but it could be more, depending on where you live.
Choice of Plants and Flowers
The cost of plants and flowers depends on their size, type, and how exotic they are. Annual flowers are the least expensive option, but you have to replant them yearly. Perennial flowers are a more cost-effective choice in the long run, but they cost more upfront.
Ultimately, the plants you choose for your flower bed will determine how good it looks and how much it costs to install and maintain.
Edging Materials for Flower Beds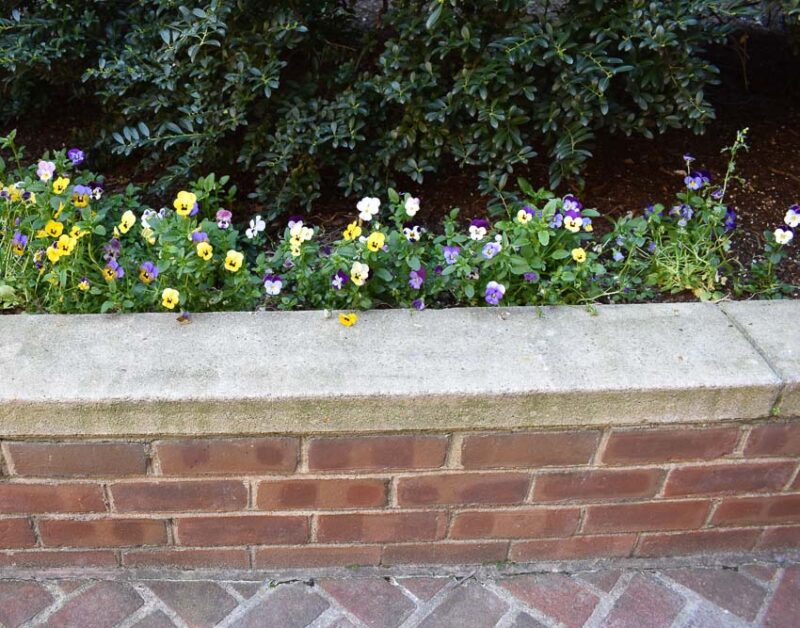 The type of edging materials you choose will likely be determined by the aesthetics of your yard and the exterior of your home, but you also need to consider the cost. The best landscape edging material for your flower bed fits your budget and achieves the look you're aiming for with your landscaping project.
Here are some flower bed edging ideas:
Soil Preparation and Amendments
Most annual and perennial flowers need well-drained soil rich in organic matter, so you must factor in the cost of topsoil and other soil amendments to improve the soil for your flower bed.
Moreover, there may be other costs associated with preparing the area to make a flower bed, such as stump removal, that will increase the cost of your project.
Detailed Breakdown of Flower Bed Installation Costs
Discover the costs associated with labor and materials for installing a flower bed to help you plan and design and stay on track with your budget.
Labor Costs
Labor costs vary depending on the work type, where you live, and the local cost of living. Seasonal services like landscaping and flower bed installation cost more during busy times of the year, and you could pay less if you schedule your work to be done during the off-season.
Cost of Labor Per Square Foot
Labor costs to install a flower bed average about $8 per square foot, with costs ranging from $5 to $30 per square foot.
Costs of Related Services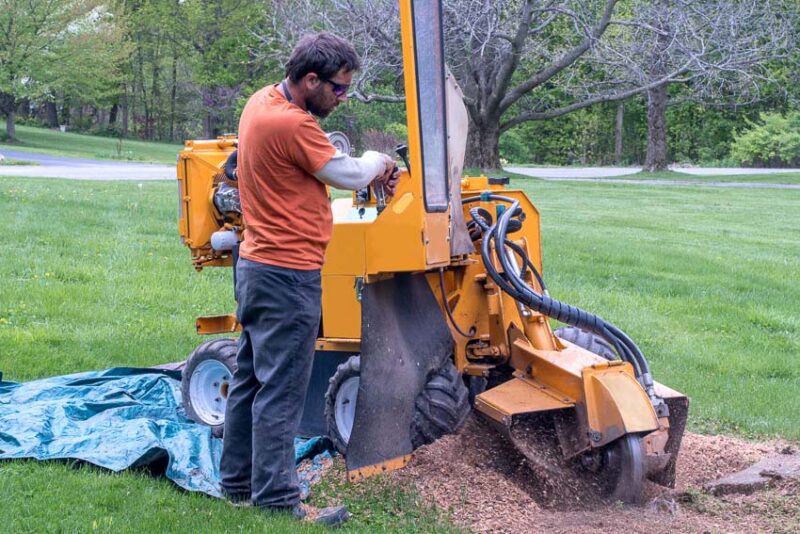 You may need additional work done before you can plant your flower bed. Consider these related labor costs:
Grass removal cost–$1.75 to $2.00 per square foot
Shrub removal cost–$50 to $150 per bush
Tree removal cost–about $1,265 per tree, depending on the size of the tree
Stump removal cost–$320 per stump, depending on the size of the stump
Concrete removal cost–$2 to $6 per square foot
Be sure to calculate the cost of yard debris and waste removal in your project.
Material Costs
Material costs for installing flower beds vary depending on where you live, the quality of the material, and how much you need. Depending on your design, flower beds can require various materials, including trellises and planter boxes, but the most common costs are related to topsoil, edging materials, flowers, and mulch .
Topsoil
There are many types of topsoil, ranging in price from $10 to $50 per cubic yard. The cost of topsoil depends on the quality and availability in your area. Buying in bulk's much less expensive if you have a large project.
Edging
The type of landscape edging you choose is a significant factor in the cost of installing a flower bed. Landscape edging costs $5 to $10 per linear foot.
Flowers
Flowering plants and shrubs for flower beds cost anywhere from $2 to $70 each, with annuals being the least expensive. Large perennials and shrubs have the highest upfront cost.
Mulch
Various types of mulch are available, with an average cost of $40 to $150 per cubic yard. A cubic yard of mulch covers about 100 square feet at a depth of three inches, adding about $0.40 to $1.50 per square foot to your flower bed installation cost.
DIY vs Professional Flower Bed Installation: Cost Comparisons
You can avoid labor costs and save a significant amount of money with DIY flower bed installation. Even if you've never tried it, it's not that hard to design and plant a flower bed, and it's something anyone with physical capability can do.
Assessing the Pros and Cons
Installing your own flower bed is a cost-effective approach to beautifying your yard. Furthermore, you don't have to wait for a professional designer or landscaper to fit you into their schedule.
Another benefit when you DIY a flower bed is that you build it exactly how you want.
On the other hand, hiring a professional will ensure that your flower bed is installed correctly for the best results. It's hard to beat the professional look that comes with a landscaping company's experience and expertise, and they'll get the job done quickly.
Potential Cost Savings with DIY Installation
The average cost of labor to install a flower bed is $8 per square foot, so you could save up to $800 by installing a 10' x 10' flower bed.
Ways to Minimize the Cost of Flower Bed Installation
DIY flower bed installation isn't the only way to save money on your project. With smart planning and design, you can lower your costs and enjoy a stunning new flower bed for less money.
Smart Planning and Design
Planning and designing a flower bed requires careful research about the types of plants that grow in your area and what will do best in your part of the yard. Here are a few tips to keep in mind:
Don't overcrowd plants.
Allow for adequate drainage.
Consider the color of foliage and flowers in your design.
Select plants with similar soil, light, and moisture requirements.
Keep maintenance in mind.
Use accent plants.
If you're interested in the subject, learn about landscape design to plan and design the best flower bed for your yard. The more research you do, the more great ideas you'll have.
Seasonal Tips to Save Money
Some plants are easier to care for than others, and they look great without much extra work. If you are hiring someone to maintain a flower bed, it will cost less if you plant perennials that don't need to be planted every year.
Drip Irrigation for Flower Beds
Planning ahead and installing a drip irrigation system for your flower bed will make it easier to maintain, and consistent watering will ensure healthier plant growth and lower your watering costs.
Cost to Install Flower Beds FAQs
How Much Does It Cost to Maintain a Flower Bed?
Maintaining a flower bed could cost anywhere from $300 to $1,000 per year. Flower beds require a considerable amount of maintenance. But if you're a DIY gardener or yard enthusiast, it will be a labor of love.
Additionally, it won't cost you hardly anything if it's properly installed. If you have to hire someone, expect to pay $25 to $100 per hour, depending on where you live.
Is It Cheaper to Install Flower Beds in Certain Seasons?
Spring and early summer are the most popular times for planting a flower bed, but hiring someone during the busy season can be more expensive. If you wait until late summer or fall to hire someone to prepare a flower bed, it could cost less, and your flower bed will be ready for spring planting.
Fall is an excellent time to transplant shrubs and perennials in some climates.
What Are the Most Cost-Effective Plants for Flower Beds?
When it comes to initial expenditures, annuals are the least expensive plants for flower beds, and they provide showy flowers that bloom all summer. However, perennials can give you the best bang for your buck in the long run. Compromise by adding a little of both types of plants, and choose inexpensive perennials that spread fast, like coreopsis, black-eyed Susan, and purple coneflowers.
Can I Install a Flower Bed on a Slope, and Does It Cost More?
Sloped hillsides are perfect for terraced plantings, but installing a flower bed on a slope could cost more. That's especially if the area is difficult to access and you're hiring a professional landscaper.
Even if you do it yourself, you're likely to spend more on materials, and it will take longer when you're planting on a slope compared to flat ground.
Are Perennial Plants More Cost-Effective in the Long Run?
Annual flowers have to be replanted yearly, while many perennials are long-lived, making them the most cost-effective option in the long run. Perennials need to be divided after a few years, so you'll end up with extra plants, which you can give to friends and family or trade for new types of perennials.
Learn how to protect your flowers and plants from aphids!