Hearing Protection, Situational Awareness, and Bluetooth in One Package
For both prosumers and commercial lawn and landscaping crews, hearing protection is incredibly important when working with high-decibel equipment. Add to this a world of Bluetooth connectivity and you have yet another set of needs. The ISOtunes Ultracomm Aware satisfies all of them.
Here's a tour of what this product has to offer.
ISOtunes Ultracomm Aware Performance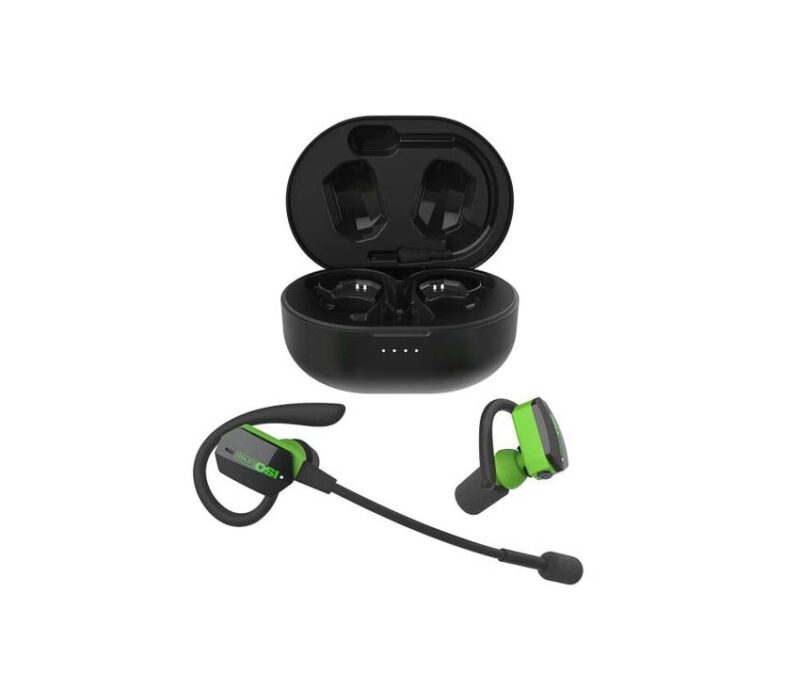 Whether you're operating a zero-turn lawnmower or running a variety of loud equipment on a big landscaping job, there are two main safety priorities at play: Hearing protection and situational awareness. This is what designers had in mind with the ISOtunes Ultracomm Aware.
In terms of cutting down on decibels, the IT-75 features an OSHA-compliant, ANSI-certified 24 dB Noise Reduction Rating. More specifically, the Ultracomm Aware employs level-dependent technology, using small filters that let verbal commands pass through while blocking out dangerously loud sounds.
Features/Specs
Model: IT-75
ANSI-certified 24 dB NRR
OSHA compliant
SafeMax™ Technology limits volume output to 85dB
IP67 rating
8-hr battery life
Charging case
Bluetooth 5.2
Siri/Google Voice compatible
Boom mic attachment
And according to the folks at ISOtunes, this model enables you to communicate with ease and crystal clarity.
So, let's say you're driving a mower, and someone is standing behind you. They see you, but you don't see them. When they give you a shout-out, you should hear it thanks to the device's Aware Technology.
That's the critical situational awareness that enhances job site safety.
IT-75 Design
Design-wise, a number of facets bear mentioning, starting with this unit's construction. Given where you'll be using it, durability is a significant factor. The ISOtunes Ultracomm Aware carries an IP67 rating for dust, sweat, and water resistance.
Editor's Note: This model has an IP56 rating with the boom mic attached.
Furthermore, the ISOtunes Ultracomm Aware's Bluetooth 5.2 capability allows you to connect to devices up to 30 feet away.
At the same time, ISOtunes was power conscious with this product. According to the manufacturer, you should get about 8 hours of use per charge. And to conserve power, they've designed the Ultracomm Aware to automatically turn itself off after two hours with no Bluetooth connection.
ISOtunes Ultracomm Aware Price
Product Includes
3 pairs of Tall TRILOGY™ eartips (S, M, L),
3 pairs of Short TRILOGY™ eartips (S, M, L),
1 pair of silicone triple flange eartips,
USB-C charging cable, charging case, and charging case lanyard.
The ISOtunes Ultracomm Aware retails for $249 and comes with a 1-year warranty against defects in material and workmanship.
Also, be sure to check out the ISOtunes Air Defender AM FM Radio Earmuff!