It seems as if the blower is everyone's first step in Lithium-Ion powered outdoor power equipment (OPE) these days. To the manufacturer's credit, it's probably the easiest one to make. Basically, you just need to a motor to spin an impeller inside a housing that creates an intake and air output. The rest is just details. But it's those details that make so much difference. Take the same 40V motor and you can get several very different performances based on the design of just the tube. It's all about how the design aids in moving that air from the back or side to the front.
You'll find two numbers on every blower: Cubic Feet per Minute (CFM) and Miles Per Hour (MPH). It's these two numbers that tell us what kind of performance to expect. When you look at the DeWalt 40V Max Blower, you'll find that it will push a maximum of 400 CFM at 120 MPH. Great, but how does that compare to others? Kobalt's 40V Max Blower converted its power into 140 MPH and 250 CFM. This was good for blowing off the driveway and sidewalk, but not much else. On the other hand, Greenworks' 40V G-Max Digipro Blower is pushing 185 MPH and 340 CFM. Greenworks also uses a brushless motor. The point is, we have three 40V systems and three very different spec sets. How will DeWalt's promise of gas performance pan out?
Out of the Box
Several thoughts occurred to me as I unpacked the DeWalt 40V Max Blower. First came when I brought out the charger. I wasn't sure if DeWalt was going to design the 40V battery to charge on the system as the 20V Max line. They didn't. You'll need separate chargers for your DeWalt 40V Max line and your 20V Max tools. But that is not something that surprised or disappointed me.
I like the the protective frame on the base of the unit for it to sit on. It keeps the motor elevated slightly above the ground as well as keeping the end of the tube up. While this certainly isn't a make it or break it feature, I like the fact that I'm keeping the impeller a little further away from debris sitting on the ground.
I also like the large air intake on the right hand side of the blower. This has the appearance of bring able to suck in a lot of air easily. This is great for the right handed person, but may handicap the lefties a little bit. There is a protective frame around the intake that will air flow even if it is sitting against your left side. However, at 400 CFM, it may reduce the performance slightly from air starvation. Just keep the blower away from your side a little bit and avoid wearing really loose shirts if you're left handed and you should avoid any issues.
I'm not entirely sure what to make of the tube. On the surface, there's no noticeable tapering that happens. This is typical of higher performing blowers that have the ability to push solid volume and speed. However, there's a slight S-bend in the middle that doesn't seem to serve any purpose for performance. Perhaps it's just a branding idea to set the look of the DeWalt 40V Max Blower as something different from the norm or for the OCD person that really wants the output directly in the center. This horizontal bend doesn't seem to be severe enough to detrimentally affect the performance.
In spite of my initial thoughts on the S-bend, it does serve a subtle, yet very important purpose – reduced arm fatigue. The folks at DeWalt tell me that this bend creates a rotational control that isn't present on straight tube designs. Honestly, I didn't notice until they pointed it out. Now, I can't help but recognize the difference compared to the other blowers we use.
DeWalt 40V Max Blower Specifications
Power Source: 40V Max Battery Pack, 4.0 or 6.0 amp hour
Air Volume: 400 CFM
Air Speed: 120 MPH
Volume Rating: 67 dBa
Weight: 10.4 pounds (4.0 battery), 11.4 pounds (6.0 battery)
Price: $299.00 (4.0) , $369.00 (6.0)
Warranty: 3 years
Build Quality
Like most blowers, there is plenty of plastic on the housing of the DeWalt 40V Max Blower. Compared to other Lithium-Ion models I've seen, it seems to be more stout than most. This may increase the weight some, but I still found it to be only slightly higher than other blowers in the same class.
As mentioned before, DeWalt is using a brushless motor in the DCBL790H1/M1 blowers. In addition to the power and run time increases that brushless motors offer, it should also extend the life of the unit.
Ergonomically, the blower is well balanced once you have a battery installed. Like most blowers, the majority of the weight is around the motor, making it an easy pivot point as you direct air. What I don't like is the handle's lack of rubber overmold. It's just straight up plastic. I do enough work wearing gloves that I really don't want to have wear them when I'm wrapping things up with a blower.
Performance
The first thing I wanted to see was if the DeWalt 40V Max Blower could stand up to its claim of having gas power. We had leaves to blow off the driveway, which I would expect any blower to be able to handle. We also needed to blow leaves, sticks, and other debris off of the roof and carport. While it wasn't necessary, I also want to see what the blower could do with the oak leaves that were already in the grass.
I started out on the roof and found a solid layer of oak leaves, Spanish moss, and twigs several layers deep. What happened when I pulled the trigger made me smile. I was easily able to clear everything within 6 feet of the blower and the loose leaves were being blown off as much as 10 feet away. While the DeWalt 40V Max Blower didn't have the kind of force that pushes your arm like EGO's 56V Power Plus Blower , it did indeed provide power I'm used to in smaller gas blowers.
The real test came when I got to the gutter over the front door. I hadn't planned on cleaning it out, but I wanted to see if I could save some time (and dirty hands) by making it a hands free operation. A couple of spots took some close in prodding, but it cleared the completely filled gutters that had begun to act as a compost pile. It wasn't just leaves, there was some legitimate soil being produced in there.
The blower did well on the carport roof as well. However, some larger sticks and moss combined to roll up leaves and create a mass that was finally too much for it. That took a leaf rake to pull down before I went back to work with the blower.
Next, we needed to blow off the driveway. The DeWalt 40V Max Blower made quick work of that, thoroughly impressing my Step-dad and the lawn guy next door. In fact, my Step-dad said that this lithium-ion blower had more power than his [name removed to protect the innocent] gas powered blower.
Finally, I checked to see what we could expect from leaves that were caught up in the grass. It was able to move the ones on the surface, but the oak leaves further down resisted the 120 MPH air speed. You should easily be able to blow broad leaves in your yard in the fall. Oak and pine needles will still need to be raked.
Conclusions
I like that the lock on trigger is variable. You're not confined to just all out power. This is a good thing since you don't have separate power settings. Blowing off the driveway? Put it at half power and work around. Need to blow maple leaves into a pile? Go ahead and set it to full power. Like the handle, I really would like to see some rubber overmold on the lock on lever to make it a little more comfortable to use. You can tell that there is a direct connection between the lever and trigger. It's plastic on plastic, so it's not as smooth as a lubricated metal connection would be.
We were able to get a solid 20 minutes of run time on full throttle with the DeWalt 40V Max Blower. We'd been on the last indicator bar for a while, so I doubt there was much juice left. Like other lithium-ion tools, it's going to run full out until it's dead.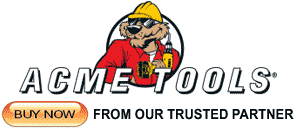 For the pro that just needs a blower to quickly take care of the grass clippings, you're going to love the DeWalt 40V Max Blower. You'll still need a couple of backup batteries to get through a full day though. That's the same limitation that every lithium-ion blower has at the moment. Prosumers are going to find that the 6.0 amp hour kit is a great fit to take care of most blower applications around the home.
Users are going to be in for a bit of a sticker shock. DeWalt comes in significantly higher ($299/$369) than last year's 40V and even 56V platforms out there. It is in line with some of the other newcomers to the lithium-ion OPE platforms. To their credit, DeWalt skipped the 2.0 amp hour battery and went straight for 4.0 and 6.0 kits.