Toro Releases 60V Battery Attachment String Trimmer for Homeowners
Having reviewed several Toro Personal Pace lawn mowers, we like what we've seen. A sleek design with great convenience features and respectable runtime make this a competitive brand. With the introduction of the Toro 60V attachment string trimmer (model 51836), homeowners now have a battery-powered option that can use other accessories to accomplish a variety of tasks.
Toro 60V Attachment String Trimmer – The Big Deal
Toro doesn't try to overly impress with this tool. The Toro 60V attachment-capable string trimmer simply provides a lot more options for consumers looking to economically tackle lots of work. With the Toro 51836 string trimmer, you get into a platform that gives you access to their entire 60V Flex-Force tool line.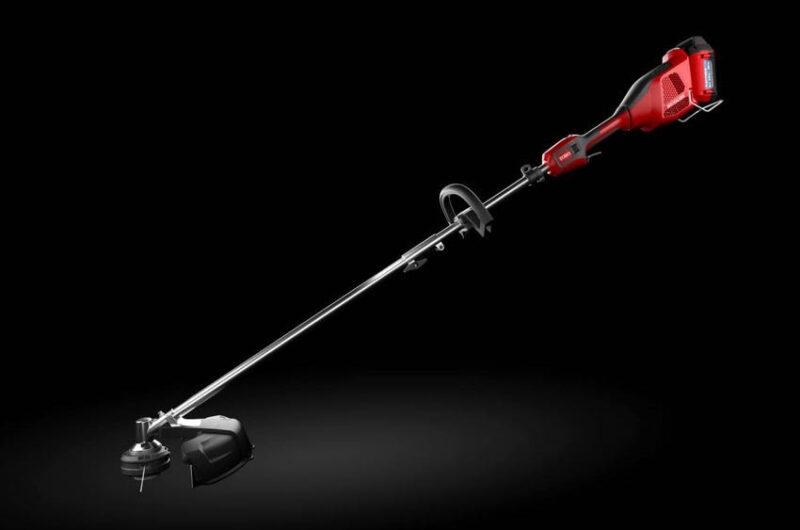 As far as attachments go, the system currently includes five different accessories that can quickly bolt onto the main 60V Max attachment-capable power head (51810T):
String trimmer 88716
Stick edger 88710
Hedge trimmer 88713
Pole saw 88714
Cultivator 88715
Toro 51836 String Trimmer Standard Features
The Toro 60V attachment-capable brushless string trimmer includes 0.095-in. line and a 16-inch cutting swath. By flipping the integrated cutter located on the guard you can drop that to 14-inches and pick up some runtime.
Toro seems to enable a feature in the brushless motor (called RunSmart) that increases power when needed to keep up the RPMs when you encounter difficult material. We run into this frequently when trimming back our ditches after it rains. The thick, wet stalks can bend if you don't have the RPMs high enough to slice through them.
Additional Features
Tool-free attachment and detachment point
3-phase brushless motor
Variable speed trigger
Pricing
The Toro 60V Max attachment-capable string trimer retails for $249.99 and you can buy it at The Home Depot. The attachments range between $79.99 and $119 and can extend this tool to let you do a whole lot more tasks. Overall, we like the design, ergonomics, and features of this tool and it does a lot to round out Toro's lineup to deliver some of the flexibility already available with its gas-powered tools.
Toro 60V Attachment String Trimmer Specifications
Model: 51836
Cut diameter: 14 or 16 in.
Max line: 0.095 in.
3-phase brushless motor
Variable speed
Powerhead works with multiple other attachment-capable tools
Includes: 2.5Ah battery (L135) and 2A charger
Warranty: 3-year tool and battery
Price: $249 (kit)