Self-propelled mowers are great, especially when you have to tackle a medium-sized property. They take some of the stress out of operating the machine, and, thus, boost your efficiency and stamina. Of course, the latter mainly applies to level terrain where traction isn't a big concern. But how about properties with an uneven lawn, where you're likely to have a wheel or two spinning for nothing? In this case, self-propulsion alone won't cut it, and that's where all-wheel drive comes in. Enter the Toro Recycler Personal Pace mower (21472).
And without further ado, let's explore the performance and design features that landed this 22-inch model on our Best Self-Propelled Mowers list.
Toro Recycler Personal Pace Mower Performance
For one, we think the 21472 has plenty of power. This mower comes equipped with a Briggs and Stratton EXi 163cc engine, capable of putting out 7.25 ft/lbs gross torque.
Furthermore, starting up this model should be a breeze. Thanks to Toro's proprietary Ready Start feature, you won't need to prime or choke to get this engine going.
Now, we move on to the business end of this tool–the Toro Recycler Personal Pace mower's deck and blades.
Specs
Model: Toro 21472
Engine: Briggs and Stratton EXi 163cc
Cutting swath: 22 in
Self-propelled, AWD
Vortex air intake mulching system
Lot size: 1/4 – 1/2 acre
Max cutting height: 4 in
Weight: 92 lbs
First, at 22 inches, the 21472's deck is on the larger side for standard mowers. So, this will give you a nice cutting swath with each pass.
But underneath the deck is where this mower gets interesting.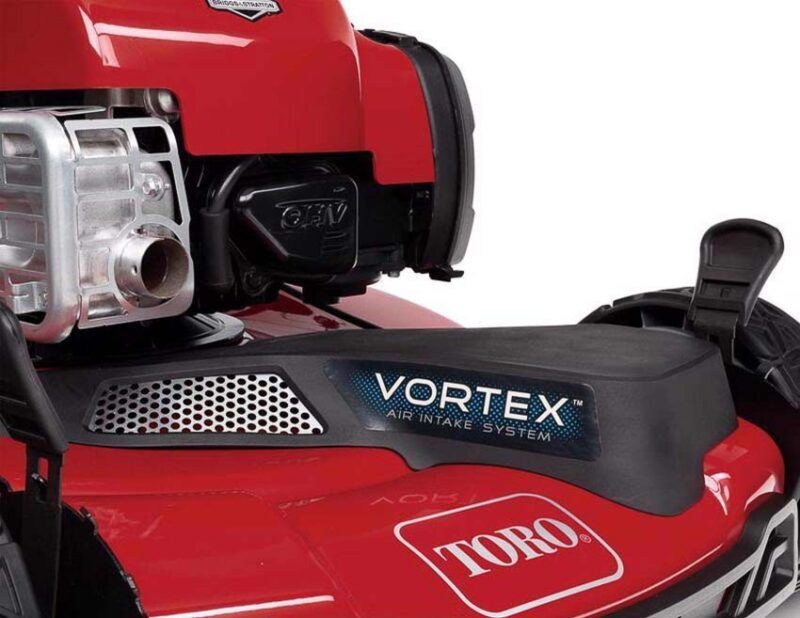 As its name implies, the Recycler is a mower that mulches grass, and it gets the job done using Toro's Vortex technology. Essentially, the design team has created an air intake system that manipulates flow. And that "floats" the grass clippings so that the blades can slice and dice them into fine pieces.
These, in turn, settle into the ground, making your own compost, which accounts for roughly 25% of a lawn's yearly dose of organic fertilizer.
Toro Recycler Personal Pace Mower Design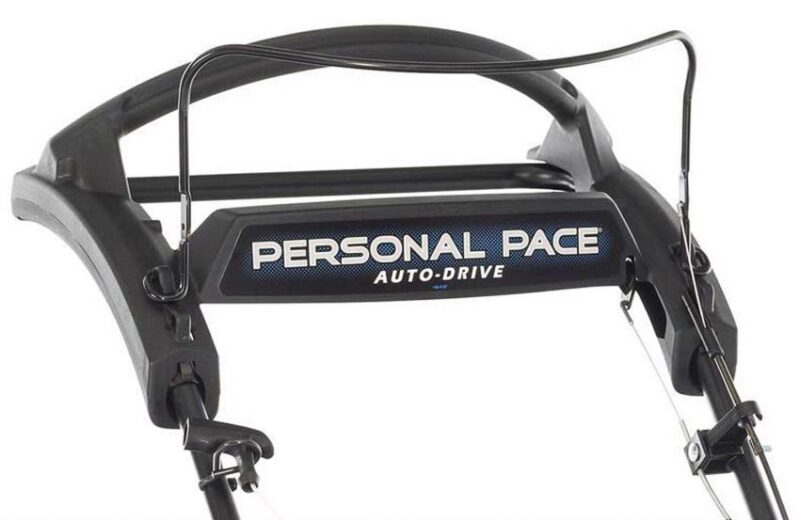 You're probably wondering about "personal pace." Well, this is another example of Toro technology.
With the 21472, there's no more fooling around with knobs to control speed. Instead, this mower senses your walking pace and adjusts its speed accordingly.
And lest we forget, there's the all-wheel drive factor. Again, this feature, combined with the personal pace auto-drive system, takes a big load off of your shoulders (and your arms and legs, too).
Toro 21472 Price
The Toro Recycler Personal Pace mower retails for $499 and comes with 2-year limited and 3-year "Guaranteed-to-Start" warranties.