Many people are under the impression that corded gear is dead. However, it might surprise some to learn that there is a contingent of yard warriors who haven't pulled the plug. And to those in that group, we say, it most definitely is possible to find a corded string trimmer that performs well. Indeed, a good example is the attachment-capable Ryobi Electric String Trimmer (RY41135). As a matter of fact, we like this tool enough to have put it on our Best String Trimmers: Gas, Battery, and Electric and Top 10 Best String Trimmers lists.
Here's a rundown of why it landed there.
Ryobi Electric String Trimmer Features and Design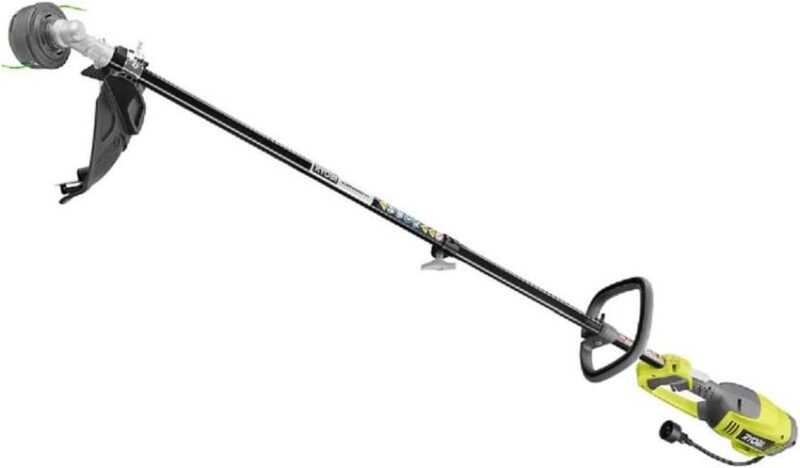 Why so many people assume that corded tools will go the way of the Dodo puzzles us. After all, this power platform touts quite a few advantages.
Electric motors have been around for over a century, so it's safe to say that manufacturers have the technology down pat. Moreover, some users may not have properties large enough to warrant a battery-powered tool. And if that's the case, why spend the extra money?
That said, the RY41135 has plenty of power. It runs off of a 10-amp electric motor that, when combined with the tool's 18-inch cutting swath, makes for efficient trimming.
RY41135 Specs
Model: Ryobi RY41135
10-amp motor
Cutting Swath: 18 in
Shaft: Straight, 54 in
Weight: 11 lbs
Reel Easy Bump head
Ryobi Expand-it compatible
Furthermore, unless you're in the midst of a power outage, you don't have to worry about it starting. In an age where most equipment is weighted down by complexity, Ryobi's electric string trimmer is refreshingly simple.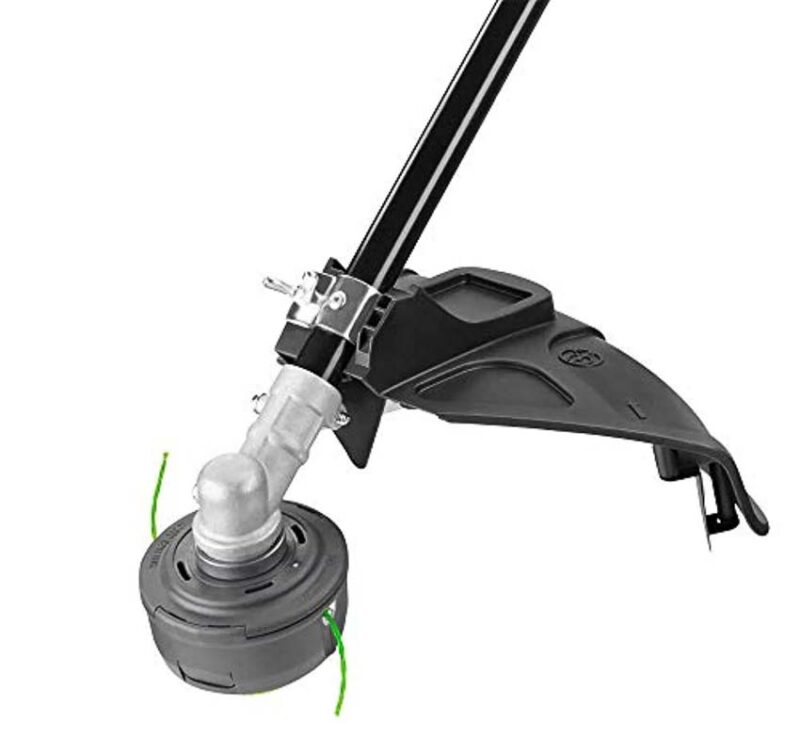 Another significant facet (which helped land this tool on our lists) is its Reel Easy Bump feature. This easy-to-load head makes changing the trimmer's line less frustrating. And trust us, that process has been the bane of many a string trimmer owner.
And finally, it bears noting that this tool works with all Ryobi Expand-it attachments.
Have you ever wondered if the length of your trimmer line matters? Get all the answers in our guide to Why Your String Trimmer Line Length is Important.
Ryobi RY41135 Corded String Trimmer Price
The price is another benefit of electric tools like this one. The Ryobi attachment-capable electric string trimmer retails for just $75.56 and comes with a 3-year limited warranty.