Ryobi's Attachment-Capable Edger Defines 'Flexibility'
We've said it time after time here at OPEreviews.com. Battery-powered equipment has come a long way, particularly concerning durability, power, and overall performance. That said, Ryobi has been a player in this evolution for consumer users with all manner of landscapes and yard sizes. And for those with pathways and front-yard sidewalks, there's the Ryobi Expand It Edger.
So, we got a hold of one and put it to the test.
Ryobi Expand It Edger Performance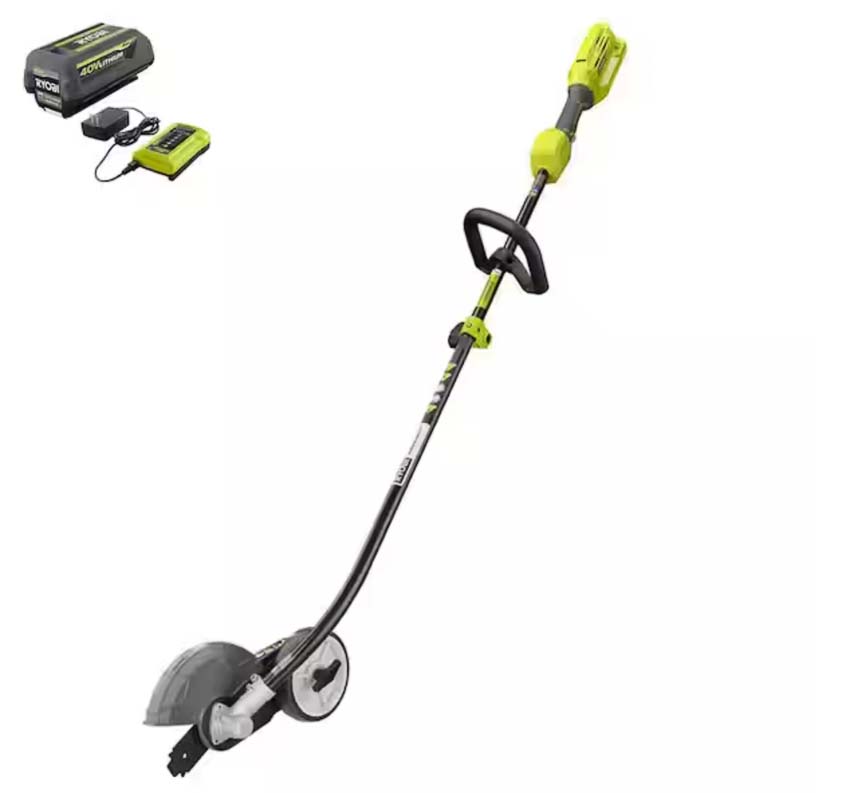 RY40226-EDG Motor and Battery
Kicking off the review is the RY40226-EDG's brushless motor and 40V 4.0Ah high-capacity Lithium-ion battery. According to Ryobi, this edger's motor is quality, with gas-equivalent power.
Also, its charger is comparatively fast, thus resulting in less downtime. What's more, if you pick up an extra pack, you've got one on deck and ready to keep you going.
We must say, Ryobi is right on all counts.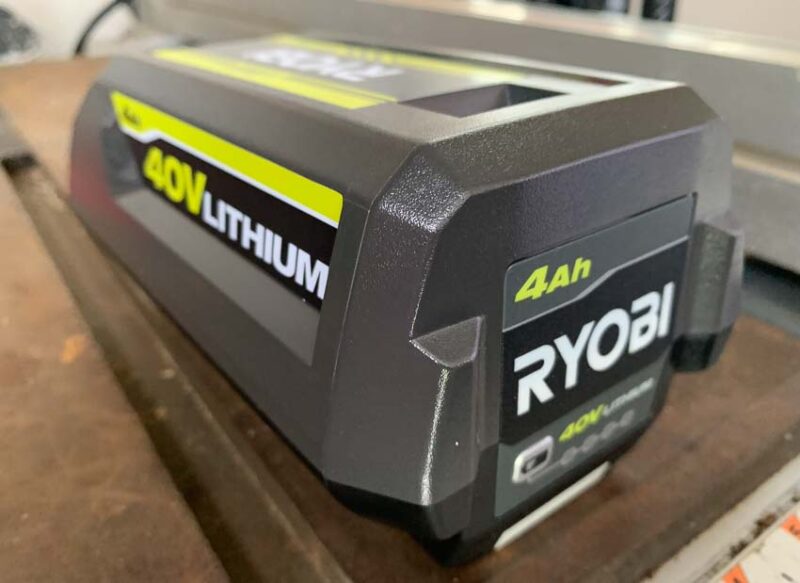 This edger runs smoothly–very smoothly. Immediately, the quiet whirr of the motor was striking.
Indeed, as well as the Ryobi P20160 18V Trim Mower performed, our main suggestion was to ditch the brushed motor for a brushless one. This edger emphasizes why that's the right move.
Regarding the battery, we would have liked to see a cross-compatible One+, but as we'll soon discuss, the Ryobi Expand It makes up for it in flexibility.
Ryobi Expand It Edger Shaft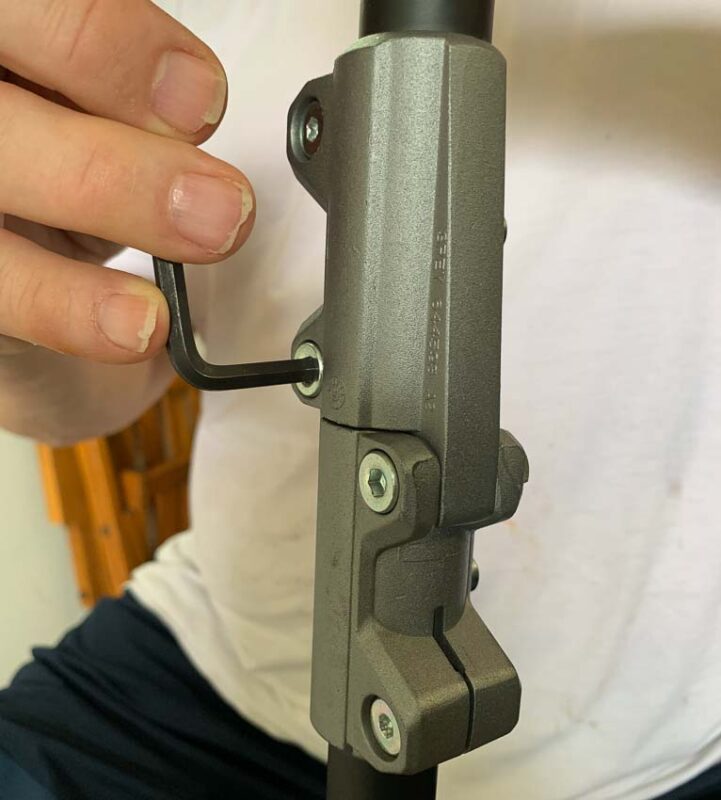 Yet, the Trim Mower did have one up on the Expand It Edger, and that's in the shaft. The trimmer's shaft is solid, while the RY40226-EDG's is split.
And yes, the split shaft design is really about packaging and shelf space, so this is more of a personal preference. But it's another part to assemble, and it is a hinged break in a load-bearing component. Therefore, we think it still deems a callout.
Then there's the matter of comfort. To be blunt, having to bend down even a little bit for long work periods is annoying and tiring.
The Ryobi Expand-It edger sidesteps this problem with its telescoping shaft.
Two members of our staff with a four-inch height difference gave it a go. We easily adjusted the tool for both operators, and it made a marked difference in comfort and performance.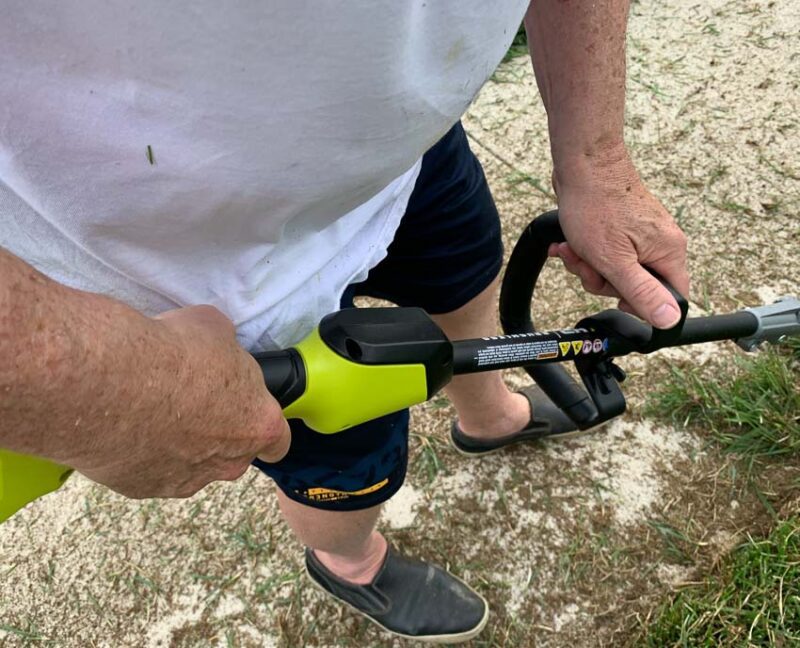 Additionally, the grip and loop handle had a natural feel to them. Also, you can position the latter as you like.
Ryobi Expand It Edger Specs
Model: Ryobi RY40226-EDG
40V 4Ah high-capacity Lithium-ion battery
Weight: 9.3 pounds
H 36 in, W 4.76 in, D 7.28 in
Cutting
And speaking of performance, we didn't forget about cutting. How well does this tool actually edge?
Well, the Ryobi Expand-It edger features adjustable depth settings and has an 8-inch serrated blade. Together, they provide a very nice cut–crisp and neat.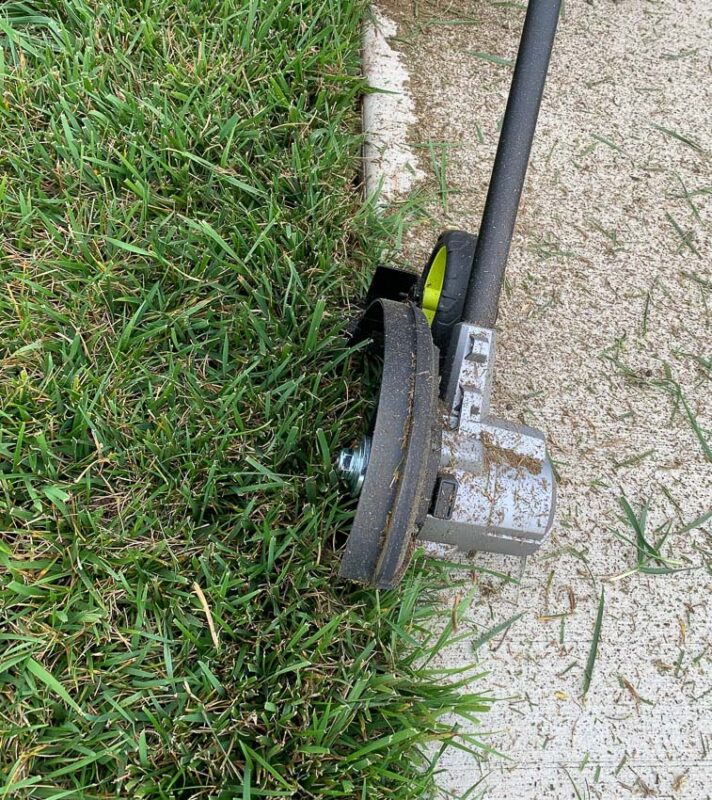 We put it to task on the entire front strip of a quarter-acre lot. Moreover, this lawn had absolutely no edge when we started, so the job involved heavy cutting.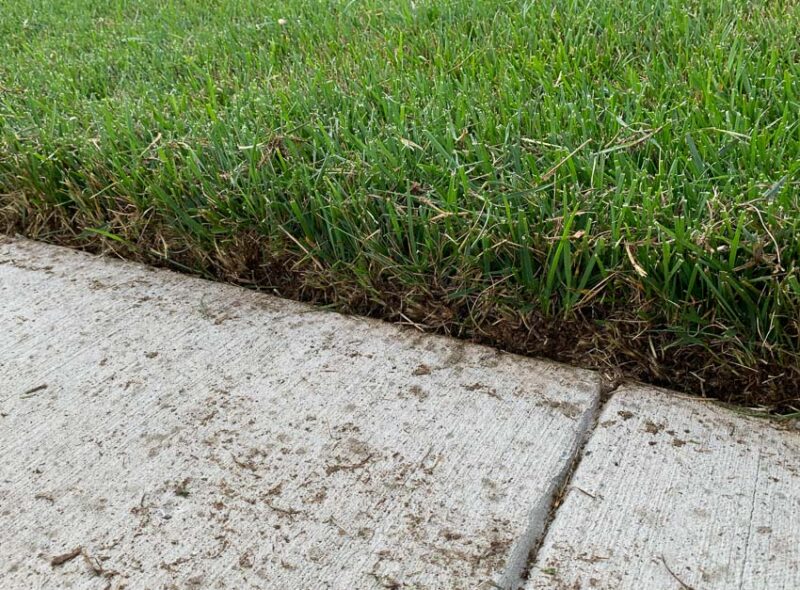 And in terms of weight, the battery is on the weighty side; however, this is a rolling tool. Furthermore, it slices dense material, so heavy in this case is an asset rather than a concern.
Ryobi 40V Edger Attachments
Telescoping shaft
Adjustable 8-inch serrated blade
Variable speed trigger
Attachment capable
Cutting Depth: 6.5 inches
Finally, there's perhaps the coolest feature of all.
With the 40V RY40226-EDG, you can use an array of attachments, including RYOBI's accessories or those from Toro, Weed Eater, Troy Bilt, Murray, Poulan Pro Trimmers, and other brand-fit power heads and trimmers.
Talk about flexibility!
Pros
Brushless motor
Smooth and quiet operation
Extensive versatility through multi-brand compatibility
Cons
Guide-wheel could use a rubber coating for enhanced durability and even smoother cutting
The Final Word
Simply put, the Ryobi Expand It Edger is an impressive piece of gear.
The brushless motor ran smoothly and quietly. Similarly, cutting wasn't an effort, even on a challenging test site.
Likewise, the battery performed well, stayed cool, and kept a charge, and charged quickly after a solid workout.
All of these factors considered, this tool made our Best Trimmers and Edgers: Prosumer list. It leans toward the consumer market in price, however, it's worthy of riding on a Pro's trailer.
Ryobi Expand It Edger Price
The Ryobi Expand-It edger retails for $268 and comes as a kit complete with the tool, a battery, and a charger. Also included is a 5-year limited warranty on the power head and a 3-year limited warranty on the edger and battery.