Toro's MyRide Suspension System Now Comes on TimeCutter MX Line
Having looked at the Toro TimeCutter line of mowers, we mentioned the Toro MyRide Suspension as an available feature. We teased the new suspension system without getting into too many details. Well, if you're still curious, we finally got the full scoop on what that actually means for all you potential Toro TimeCutter owners.
What Toro Has To Say About the MyRide System
"What we're really doing is taking a great mower, the TimeCutter MX, and making it a dream to ride. MyRide has been very well-received on the TimeCutter HD zero-turn mowers. We want to offer the same proven benefits to even more of the residential segment. Mowing doesn't have to be a chore."

Tom Werner, marketing manager at Toro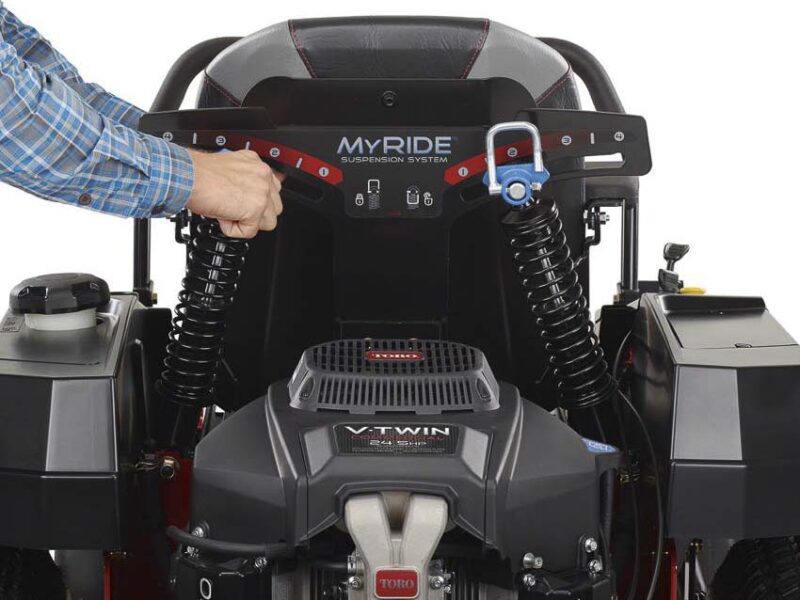 What Toro MyRide Suspension Actually Does
Tired of feeling the force of every bump in the lawn focused directly on your bottom? Manufacturers provide a variety of options to alleviate this. From spring systems to air-ride, suspension systems come in many shapes and sizes.
The Toro MyRide System does something we haven't yet seen. They attack the problem from above.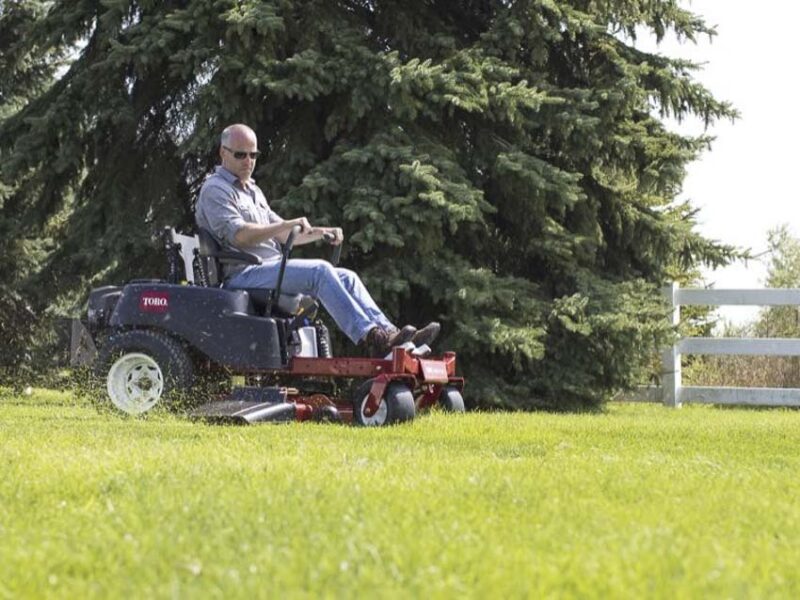 Similar to how the suspension system on an air ride cab or a semi-truck, the MyRide Suspension System provides a full 3-inches of travel. This suspension even reduces the side-to-side movement and pitch of the operator platform.
Lastly, Toro recognizes that landscape pros come in all shapes and sizes. To let everyone get the most out of the MyRide system, they give you some flexibility. You can easily make adjustments to the shock system from behind the seat. This adjusts the tension to the seat suspension. You don't even need tools to make these adjustments.
Availability and Supported Models
Previously, the Toro MyRide suspension system only came on the Toro TimeCutter HD and Z Master lines. Now they've also begun to include it on the TimeCutter MX. These models also feature an IronForged fabricated cutting deck and an 18″ premium seat to add even more comfort.
Overall, we think this system makes a lot of sense. As an adjustable suspension-style seat, you get the benefit of strength and comfort with a very robust design.