With winter fast approaching, it's not a bad idea to have a snow blower on deck. Of course, year-round, the OPE Reviews team keeps their eyes peeled for models that you should know about. And we think the 40V Skil Pwrcore Snow Blower (SB2001C-10) is one of them. Overall, it has the features and the price point to satisfy residential consumers.
So, without further ado, here's a rundown of what makes the SB2001C-10 tick.
Skil Pwrcore Snow Blower Performance Features
First, we were happy to see that this model comes equipped with a digital brushless motor. If you're not already aware, this design is quieter, more efficient, and longer lasting than brushed alternatives.
Specs
Model: Skil SB2001C-10
Battery: 40V (6.0Ah)
Single-stage
Clearing swath: 20 in
Clearing depth: Up to 16 in
Throwing distance: 30 ft
Weight: 68.34 lbs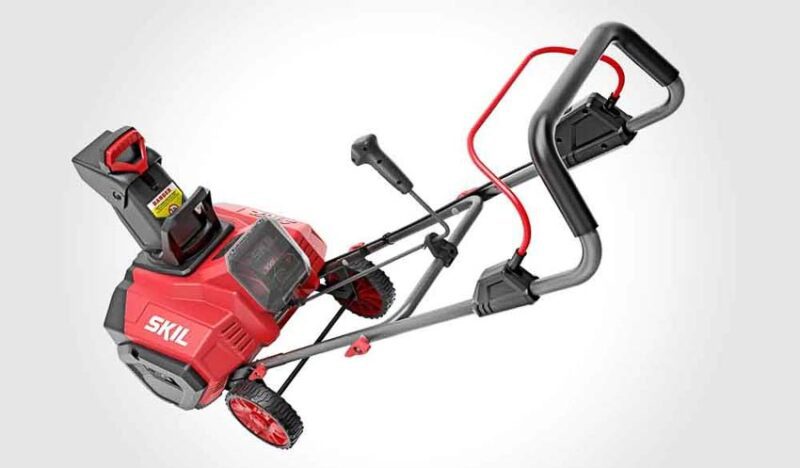 In terms of fuel, the SB2001C-10 gets its juice from a 40V (6.0Ah) battery. That said, we'll turn to the actual performance capabilities to get a better sense of this tool's power.
For one, Skil's Pwrcore 40 is a single-stage snow blower with a 20-inch clearing swath that can take on nearly a foot and a half of the white stuff. (However, Skil puts the ideal depth at 12 inches.) What's more, the SB2001C-10 will throw up to 30 feet, according to their estimates. Now, that doesn't match the arm of legendary Phillies outfielder Glen Gorbous, but it's nothing to sneeze at either. And, to assist in the job, Skil added a rear crank chute with 180 degrees of directional control.
Skil Pwrcore Snow Blower Design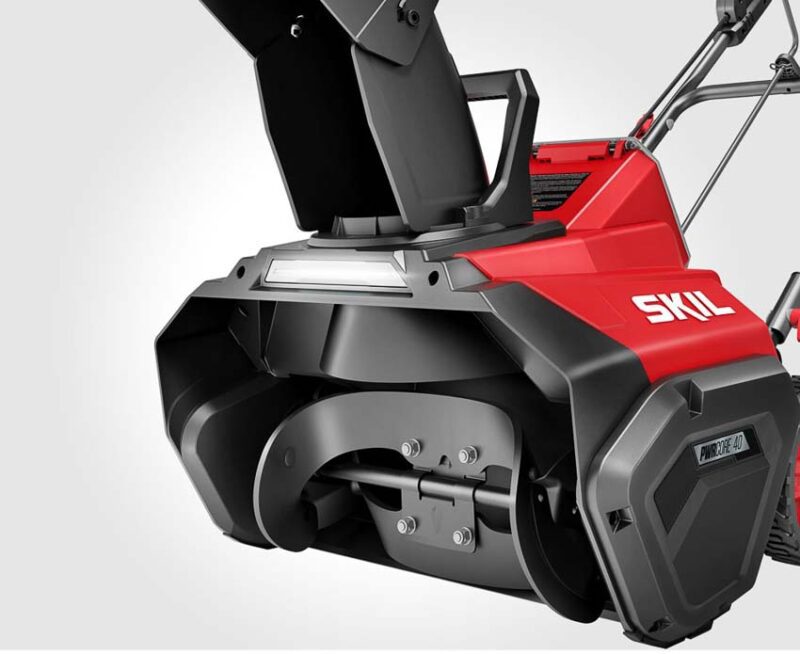 Here's a quick rundown of the SB2001C-10's design.
On the business end of this machine is a steel, rubber-tipped auger that we expect will do a solid job digging through snow. Also, we'll give the LED lights a thumbs-up. After all, you may very well be out in blizzard conditions or working during the early morning or nighttime hours.
Finally, the SB2001C-10 has a quick-fold handle for compact storage.
Skil 40V Snow Blower Price
The Skil Pwrcore Snow Blower sells as a kit for $449 and comes with a battery and a charger. Skil backs this product with a 5-year limited warranty.